"Everything should be made as simple as possible, but not simpler." –  Albert Einstein
We have over 40 years of experience in making the finest jewelry you will ever find and the knowledge and experience to guide you through the decision process.
We use bench tools to cut, bend, forge, and file the metal stock to create individual parts; each painstakingly formed using only hand tools. Diamonds and gemstones are set under a microscope for precision and safety. Any technology taking the artistry out of the jewelry-making process is banned from our workshop.
Each piece we make is a product of successful collaboration and interaction with a client. There is no competition capable of the same level of craftsmanship and artistry as Leon Mege, with very few exceptions.
From ethical mining to diamond cutting to hand forging, each Leon Mege piece is as important and special as the person wearing it. Our commitment to excellence and dedication to our clients guarantees they won't be undersold.
Our jewelry is different. Our jewelry is hand-forged, meaning many separate parts are polished to perfection before being assembled into a single finished piece. The crisp transitions between elements can be achieved only when a skilled jeweler puts all parts together. Precision-forged pieces may reveal slight asymmetry, microscopic tool marks, and occasional contrasting joints because they are made by humans. These nuances are intentional and add to the character and finish of the piece.
On the other hand, CAD jewelry has easily detected rough unfinished spots and forced geometry due to casting technology limitations. CAD production compromises the sharpness of the details and joints, introduces irregularities, and blurs the connection points to save time and reduce costs.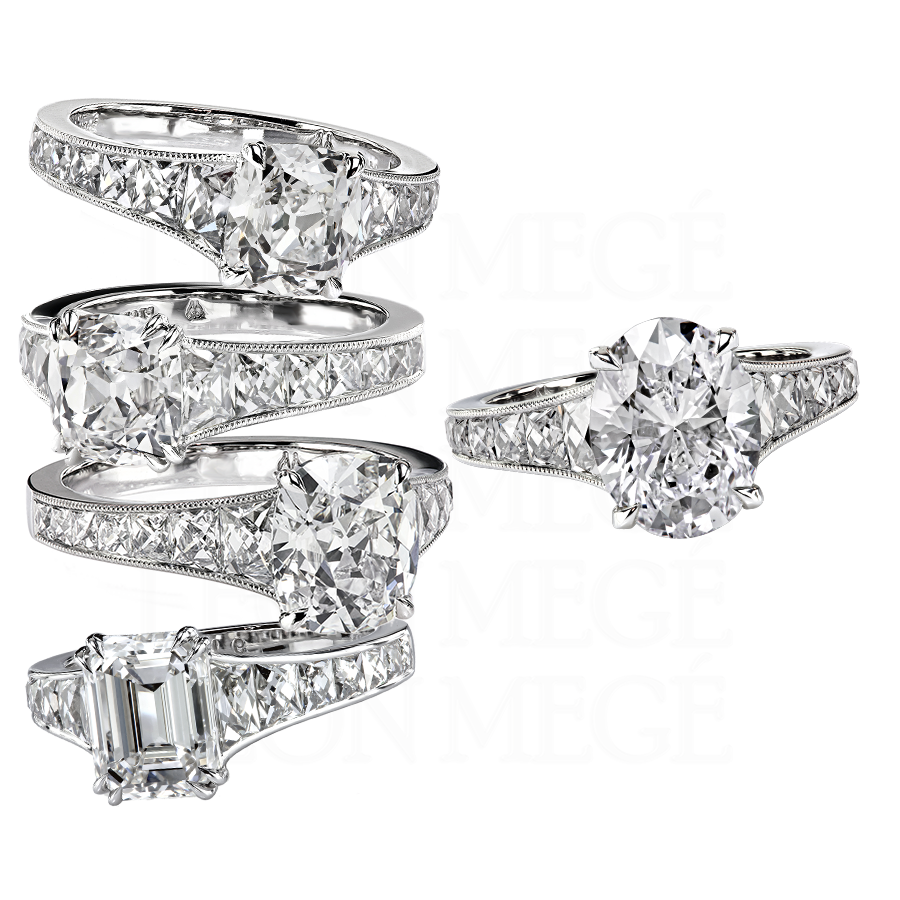 Better diamonds and gemstones
Leon Mege is a professional gemologist who earned a GIA graduate gemologist's diploma in 1991. The secret to finding the perfect diamond is analyzing the properties and extracting small bits of information that escaped others. Our proprietary methodology allows us to sift through hundreds of diamonds to find the one that stands out by its properties and value.
Hand-forging is the highest form of bespoke craftsmanship used by the finest workshops in the world. The jewelry is made without casting by shaping the raw metal using only hand tools. Each setting is designed around a particular stone to ensure maximum precision and perfect fit. At Leon Mege, we are responsible for the entire manufacturing process. We are a custom workshop where your ring is made-to-order, not plucked from a shelf of molded copies.
More than anything, we are known for our bespoke creations.  We are working closely to help clients realize a concept they dreamed up.  No projects are too big or small, from charming push gifts to important multi-million jewels for collectors.  Ultimately, you will have a finely crafted ring with a fine gemstone to treasure for generations.
We work through a transparent supply chain to produce the most beautiful and well-cut diamonds with a vastly improved finish. The technological breakthrough allowed us to produce diamonds with superior luster, fire, and brilliance.
We cut the most beautiful diamonds
We sell natural and lab-grown diamonds
We sell diamonds of every shape
We sell at wholesale price
We guarantee the lowest price
We carry only GIA-certified diamonds
We match a diamond to the ring style
Diamond and custom work bundle savings
We offer exclusive perks like free shipping, expedited completion, and unlimited consultations.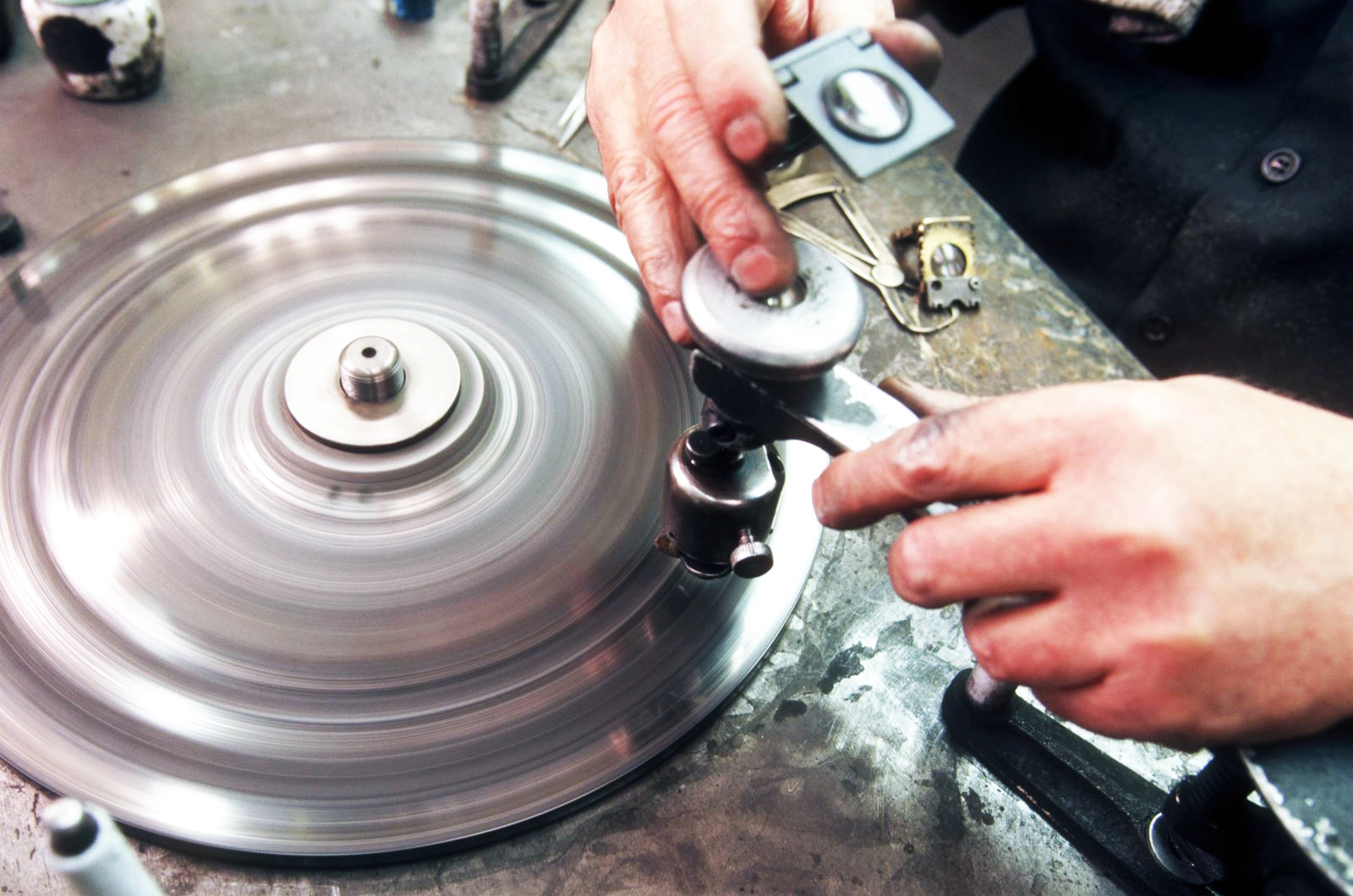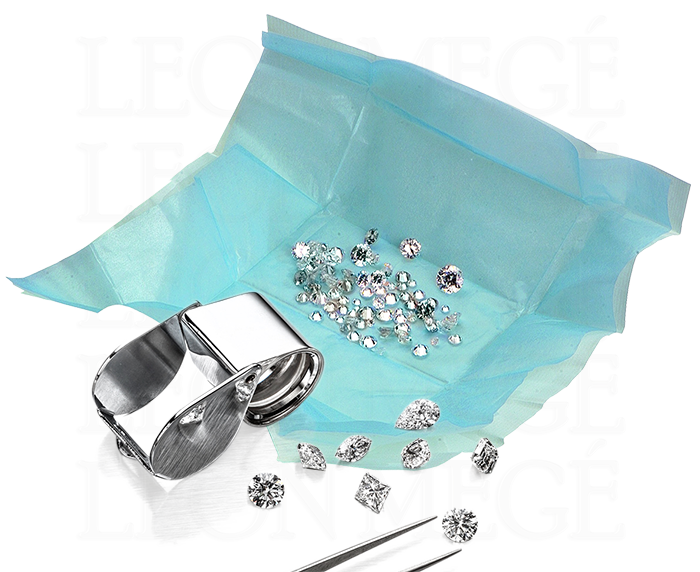 We only buy and sell conflict-free, ethically sourced diamonds from strictly vetted, legitimate sources in full compliance with the United Nations Kimberley process. Our gemologist assesses all diamonds before purchase. Our Jewelers Block insurance policy covers diamonds against loss or damage, including accidental damage during the setting.
Our standard diamond inspection include
Visual inspection
Microscopic examination
Optical index calculation
Market availability
Ring design comparability
Comparative pricing
Every GIA-graded diamond can be traced by its certificate number – its unique identifier. As long as the diamond is listed on the Trade Network, we can supply it and even offer a better price. Retailers, brokers, and aggregators, such as BlueNile or James Allen, do not own diamonds; they resell stones owned by others, so-called "virtual" diamonds.
Technically you can buy any stone from any jeweler. As a protection against predatory shoppers who turn to the lowest bidder after the jeweler helped to identify and find the stone, the listing is removed to keep it out of the competitor's hands. Calling several jewelers about the same diamond reduces your chances of getting a fair price because the owner will be less likely to negotiate knowing their stone is in demand.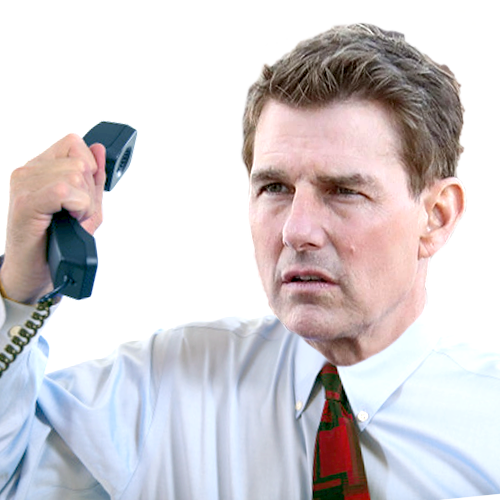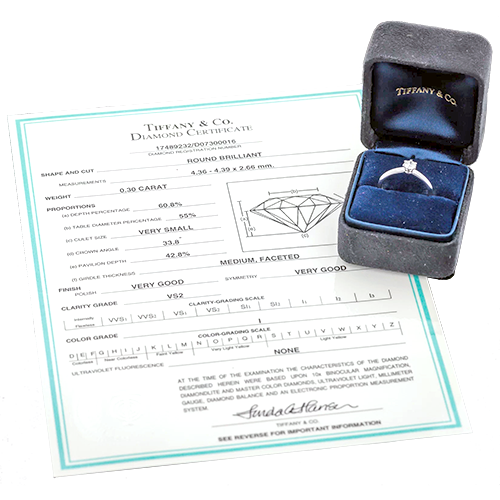 Some retailers, such as Tiffany's, resorted to issuing proprietary certificates that replace GIA originals to create an illusion that their diamonds are unavailable on the open market and make comparison shopping more complicated. This makes it harder to identify the individual diamonds but not entirely impossible.
Even worse are bottom-feeders from Pricescope selling AGS or EGL diamonds that are typically over-graded. Their certificates are not available online and cannot be verified.
The fascinated story of our
Oompa-Loompas
diamond cutters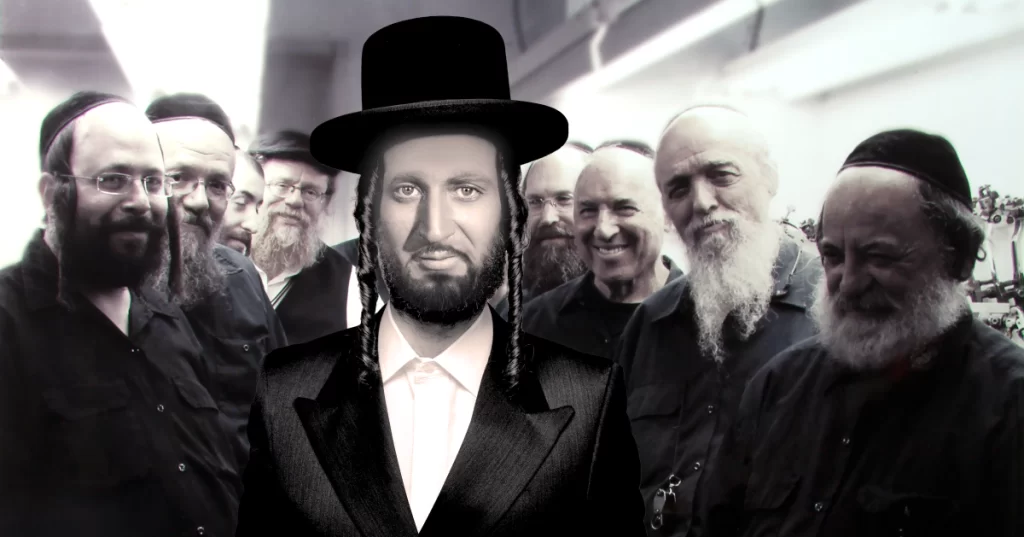 Leon Mege diamond cutters came from a terrible borough infested with the most dangerous people in the world – diamond brokers who chew ten cutters on the price before breakfast and come galloping back for a second helping. They were living in constant fear of not getting paid. And they were doing sad business, spending every moment of their days going through the unpaid receipts.

Poor diamond cutters! The one thing that they longed for more than anything else was a steady supply of rough diamonds. But they couldn't get them. A diamond cutter was lucky if he found three or four rough crystals a year. But oh, how they craved them. They used to dream about diamonds all night and talk about them all day. You had only to mention the word diamond, and they would start dribbling at the mouth. As soon as Leon Mege discovered that the cutters were crazy about this particular resource, he went to Brooklyn and poked his head in through the office's door belonging to the top cutter.
-"Look here," he said (speaking not in English, of course, but in Yiddish), "look here, if you and all your cutters will come to the Diamond District, you can have all the rough you want! They've got mountains of it on 47th Street! You can gorge yourselves silly on the rough! I'll even pay your wages in rough if you wish!"
-"You really mean it?" asked the manager, leaping up from his chair.
-"Of course I mean it," Leon Mege said. "And you can have the faceted diamonds also as well. Faceted diamonds are even better because they are already pre-cut."
The manager gave a great whoop of joy and threw his book of memos right out of the window.
-"It's a deal!" he cried. "Come on! Let's go!"

So he sent them all to Manhattan, every cutter. It was easy. He brought them to the city on a big yellow school bus, and they all got there safely. They are wonderful workers. They all speak English now. They still wear the same kind of clothes they wore in Brooklyn. They insist upon that.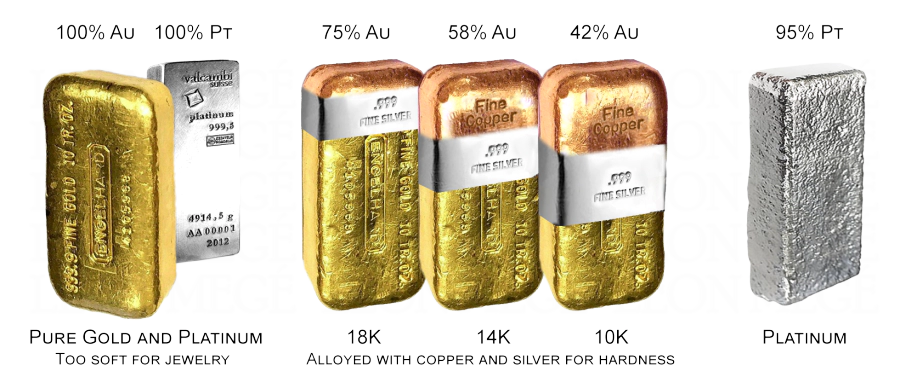 We exclusively use
5% Ruthenium Platinum or 18-karat Gold
alloys
Most of our work is in platinum – the original precious white metal. We also work with white, yellow, and rose gold. We do not use gold alloys lower than 18-karat (750 European).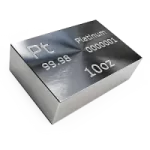 The most desirable noble metal globally, platinum is the best choice for bespoke jewelry, especially engagement rings. It has earned high marks from the Royal Society of Chemists for its strength, resilience, rarity, and value. Hand-forged platinum jewelry is surprisingly affordable.
Platinum jewelry has a solid feel that is impossible to achieve with white gold, developed as a platinum substitute during WWII. Platinum's cool white sheen will not corrode or tarnish, perfect for setting white diamonds without leaking unwanted colors. Platinum heft is not a detriment for hand-forged jewelry because skilled jewelers turn light and airy pieces using specialized techniques like three-dimensional truss construction or piercing.
Platinum is the most malleable of all metals in its pure form; that's why it needs to be cured with a tiny amount of ruthenium to improve its hardness and density. We use a platinum alloy of 95.5 parts pure Platinum and 4.5 parts Ruthenium, a platinum group metal. Ruthenium platinum is the best alloy for hand forging, unlike iridium alloy used mainly for casting. According to FTC guidelines, our platinum jewelry is marked with the PT950 or Platinum stamp.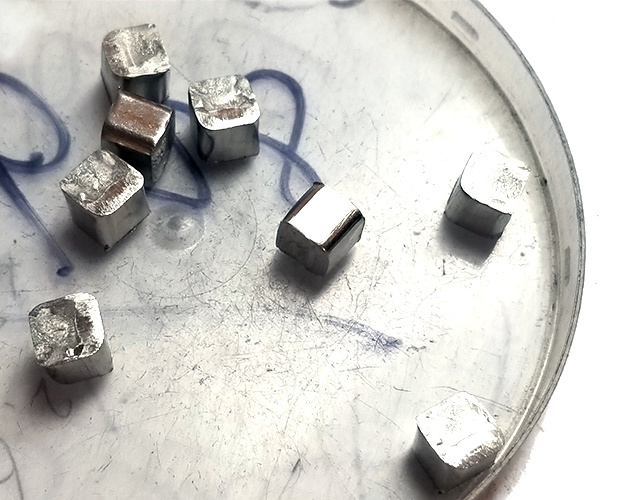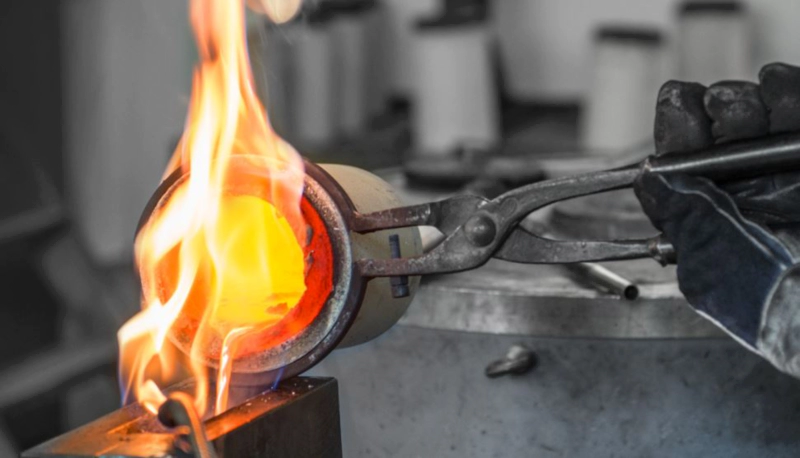 We have drawn upon our years of experience to ensure our procurement is done in the spirit of Fair Trade to benefit Human rights and protect ecology. Every time you buy from us, you contribute to the livelihoods of indigenous mining communities in a sustainable and economically just fashion.
Yellow gold has long been the traditional metal of choice for jewelry because it doesn't rust, tarnish or corrode. All 18-karat yellow gold in our jewelry is made with 3N* alloy imported from Italy, guaranteed to have rich, vivid-yellow color. The alloy is proprietary, field-tested, will not cause skin allergies, and is guaranteed to satisfy strict quality requirements of the European Nickel Release test and FTC standards for jewelry metals. Leon Mege jewelry is stamped 750, Au750, or 18K, indicating 75% gold purity.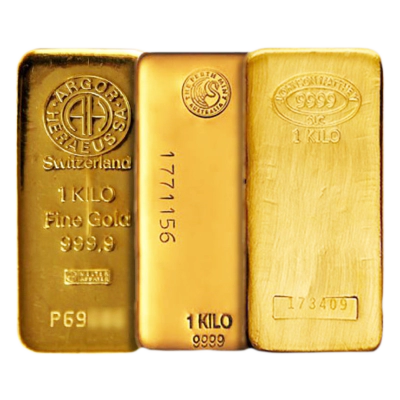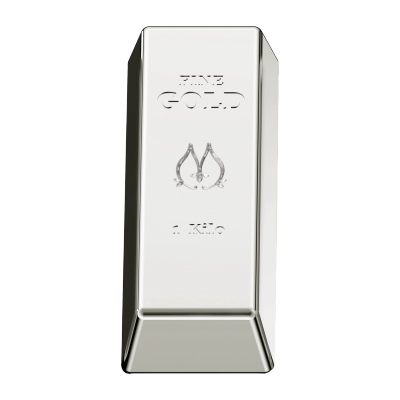 White gold requires periodic plating to maintain its look; it is only 75% pure compared to platinum's 95%. Unlike platinum, which is self-burnishing, white gold is continuously shedding its top layer. And unlike some white gold alloys, platinum never contains nickel.
Pink gold is a blend of pure gold and copper with a very small amount of silver to tame the rich reddish color into a milder rose tone. The 18-karat pink gold contains 75 percent pure gold to 25 percent copper. "Pink gold" or "rose gold" can be used interchangeably. Rose gold is harder and more durable than yellow gold, but unfortunately, due to its high copper content, it is prone to oxidation. Vintage pieces can be restored to their original look by repolishing. The oxidation and low ductility of the pink alloy make it harder to work with, but on the plus side, its superior hardness allows it to achieve higher gloss when polished. Pink gold is surging in popularity as more and more people embrace its charming hint of vintage grace. Traditionally, in some Eastern European countries, pink rather than yellow is considered a natural gold color.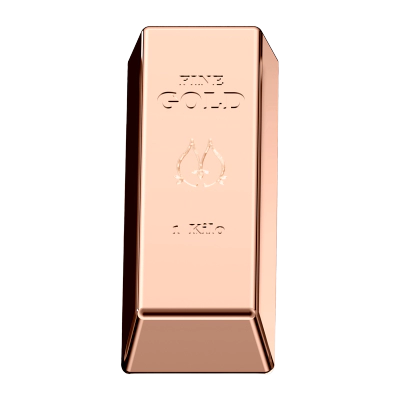 Traditionally quoted in troy ounces, the gold spot is the wholesale interbank price for a 400-ounce gold bar for delivery in two business days. It is the benchmark price on which all retail gold purchases are based.
Gold and platinum prices flipped over a decade ago, and gold remains significantly more expensive than platinum. The same amount of money currently buys twice as much platinum as gold. Platinum's low price is a fantastic buying opportunity considering that platinum is 30 times more scarce than gold.
The gold market is the largest market by value. It trades internationally 24 hours a day, Monday to Friday. Gold prices constantly change and reflect the equilibrium between supply and demand from central banks, the jewelry sector, industrial use, and investors. Most trading in gold is carried out in the futures markets on the futures exchanges. 
Gold is increasingly difficult to mine as all the easy-to-extract gold has already been mined. It is expensive and energy and labor-intensive to extract it from the earth. The political stability of gold-producing countries is also a major factor in the supply of gold to the market.
 Gold jewelry remains popular in the western world due to its beauty and status, but in many parts of the world, particularly in India and China, gold jewelry is bought as a store of wealth. Gold is a proven hedge against inflation and uncertainty; it acts as an insurance investment during times of increased risk in financial markets or political tensions.
The London gold OTC (over-the-counter) market is the most important gold market because over 87% of all trades around the world are cleared through London.
The London Fix is a single price for all gold orders used by bullion banks and institutions and determined by the market-making members of the London Bullion Market Association. 
The London Gold Market Fixing Ltd conducts the London Fix with participation from Barclays, the Bank of China, Bank of Communications, Goldman Sachs, HSBC Bank USA, JPMorgan Chase, Morgan Stanley, Société Générale, Standard Chartered, Scotia Mocatta (Scotiabank), The Toronto-Dominion Bank, and UBS.