Tourmaline is one of the most colorful gemstones. It got its name at the beginning of the 18th century when Dutch sailors brought gems that natives of Sri Lanka called turamali. Turmaline is a relatively hard material, 7-7.5 on the Mohs scale, suitable for use in jewelry. Tourmalines include a whole group of minerals with a common crystalline structure but different chemical compositions.
Iron-rich tourmalines are usually black to bluish-black to deep brown. At the same time, magnesium-rich varieties are brown to yellow, and lithium-rich tourmalines are almost any color: blue, green, red, yellow, pink, etc. Tourmaline is rarely colorless. The most valuable varieties of tourmaline are:
Here you can find a fascinating tale of the most valuable variety of tourmaline – Brazilian Paraiba
Rubellite is a trade term for a red tourmaline with a rich color that can be compared to a ruby. The color range of rubellite is open for interpretation. Some believe pink specimens should be included, while others believe only red, pinkish-red, or purple-red colors count as rubellite.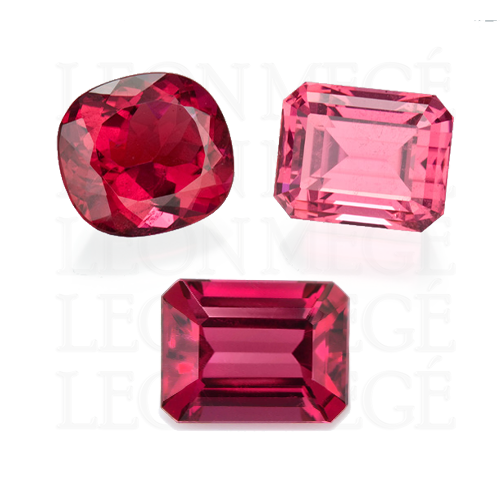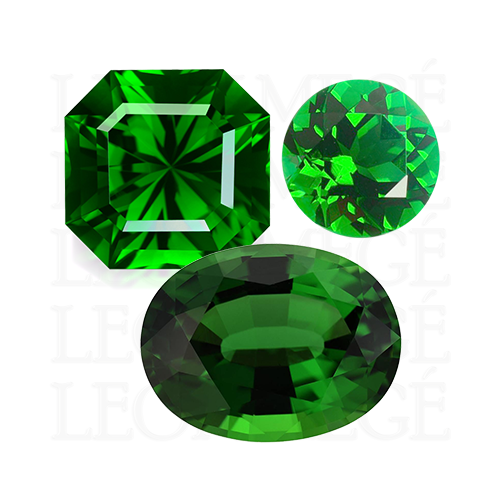 Chrome tourmaline owes its vivid-green color to trace amounts of chromium and vanadium, the same elements that give emerald and tsavorite garnet their distinctive rich green color. On a rarity scale, Chrome tourmaline cannot compete with Paraiba or rubellite, but it is still rare compared to other green tourmalines.
Bi-color and tri-color tourmaline offers more than one color in a single crystal. Most often, it's a combination of pink and green but can be orange, purple, brown, and blue-green to apple-green. Very popular with Asian buyers, top-grade specimens sell for hundreds of dollars per carat.