"…In chemistry, the diamond, being pure carbon, is one of the most common elements. Yet it fashioned by nature into a magnificent crystal with the most dramatic history of all gems…"  C.W. de Kiewiet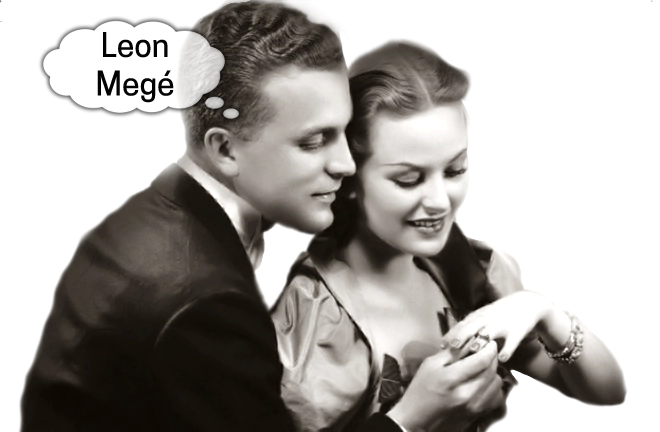 Engagement ring's meaning
An engagement ring is a universal symbol of love and commitment. It has an additional meaning as a status symbol.
Early engagement marks were as simple as grass braids tied around the wrist or ankle. It was a nice addition to a dowry, usually consisting of a few sheep or cows. In the old days, men in power used rings as tags to track their wives and concubines. Puzzle rings and ornate bands were popular in the East, while the European tradition favored rings set with inexpensive gemstones. 
By the end of the Middle Ages, diamonds appeared in betrothal rings, and by the 20th century, diamonds were set in almost every engagement ring. Even today, finding a couple without an engagement ring is hard. Even when called by other names, such as a "promise ring" or a "friendship ring," they still serve the same purpose. The ring announces to everyone that the person is engaged in a relationship. A hand is the best spot on the human body for a ring to be attached to and noticed.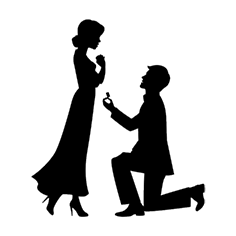 "If you're not gonna be a part of civil society, then just get in your car and move to the East Side."
Wearing a diamond ring is ingrained into the very fabric of society as a sign of vanity and bondage between two people. Following the relentless marketing juggernaut of DeBeers, diamonds ruled every matrimonial aspiration. They are virtually indestructible, rare, valuable, and, above all, shiny, bursting in a brilliant fire everywhere: outdoors or in a dimly lit office. Diamond's lack of color makes it the perfect companion to a modern bride that will not contrast with any outfit, garment, or accessory. They are easy to color-coordinate and fit virtually any situation in life, whether casual or formal. 
"The eye sees only what the mind is prepared to comprehend." Robertson Davie.
Spiritually a natural diamond's power is said to restore the true meaning of the engagement ritual and purify its corrupted Karma. Lab-grown diamonds' Karma-healing properties have not been tested yet. However, we are optimistic that that day will come.
Diamonds, much like Bitcoins, hold no intrinsic value in the absence of a socially accepted value. Even though they were synthesized fairly recently, lab-grown diamonds are fully accepted by the general public.
A lab-grown diamond will save you a lot of money with zero trade-offs. They are virtually indistinguishable from natural diamonds but are made by man. You get the same mineral with the same optical properties, hardness, and beautiful look. Whether the painter used oil or acrylic does not affect the value of the painting as long as he is a true artist.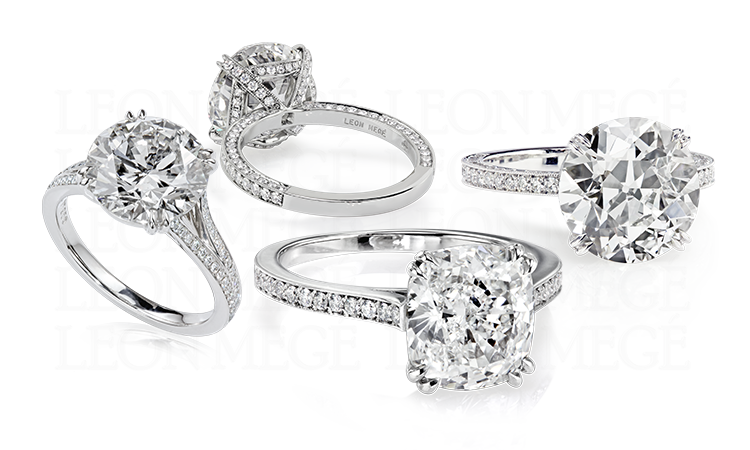 Pave solitaires 300-series
Series 300 Solitaire solitaire accented with traditional bright-cut pave infusing the boring plain metal with rigorous sparkle.
Pave solitaires 400-series
The legendary Series 400 engagement rings by Leon Mege put the universe's sheen and splendor at your fingertips. All our Series 400 engagement rings are custom designed and could feature unique elements that are not the requisite parts of the design.
Series 400 engagement ring is a traditional solitaire accented with modern borderless pave. 
Each style number in the series indicates how many rows of pave the ring has. The middle digit tells the number of rows on the ring's head. The last digit tells the number of rows on the ring's shank.
Both 600- and 800-series rings have a diamond halo that circles the center stone. On occasion, the halo can be set with colored gemstones. There are two main pave styles – modern and traditional.
Series 600 Halo rings with traditional pave, called bright-cut, bring a conservative style to the halo design. 600-series rings have an antique flair, often emphasized by millgrain. Diamonds in bright-cut pave are set single-file between two edges. 
Series 800 Halo ring with modern, borderless pave.
Series 800 features modern pave styles, such as cut-down, V-cut, fishtail, etc. Each style differentiates the number of pave rows in the ring. The number in the middle is the number of rows in the halo. The last digit is the number of rows on the shank.
Leon Mege 811 Halo style is our most popular halo engagement ring style.
A Solitaire is an engagement ring with a single stone floating over the finger with minimum attention to the mounting and all attention to the stone. Our 300- and 400-series engagement rings are solitaires with pave.
Classic solitaire – Traditional ring style with a two-tiered basket and cathedral shank
Modern solitaire – Contemporary ring style with a two-tiered basket and uniform shank
Tulip solitaire, aka "Tiffany solitaire." The crown-style mounting is typically outfitted with six prongs and is best suited for round stones.
Three- and five-stone rings
The elegant ring design, where stones are filed neatly in a row from East to West, can have many stones, but combinations of three and five are the most popular. Different shapes are synergized to produce a joined result greater than the sum.
The side stones' purpose is to draw attention to the center stone's importance (physical or spiritual). They are mirror reflections of each other on both sides of the center. The sides are tilted down, shadowing the shank's curve. Most side stones are colorless diamonds.
A cluster ring occasionally called a "Cocktail ring" is a bouquet of shapes and, occasionally, colors that may or may not feature a keystone. Clusters built around a larger center are more traditional.
Those assembled from various shapes to form flower-like arrangements are more decorative and allow artistic freedom. Harry Winston pioneered high-end cluster design far beyond the "leftover mix" typical in low-end jewelry. Rounds, marquises, and pears are the most popular shapes used in clusters.