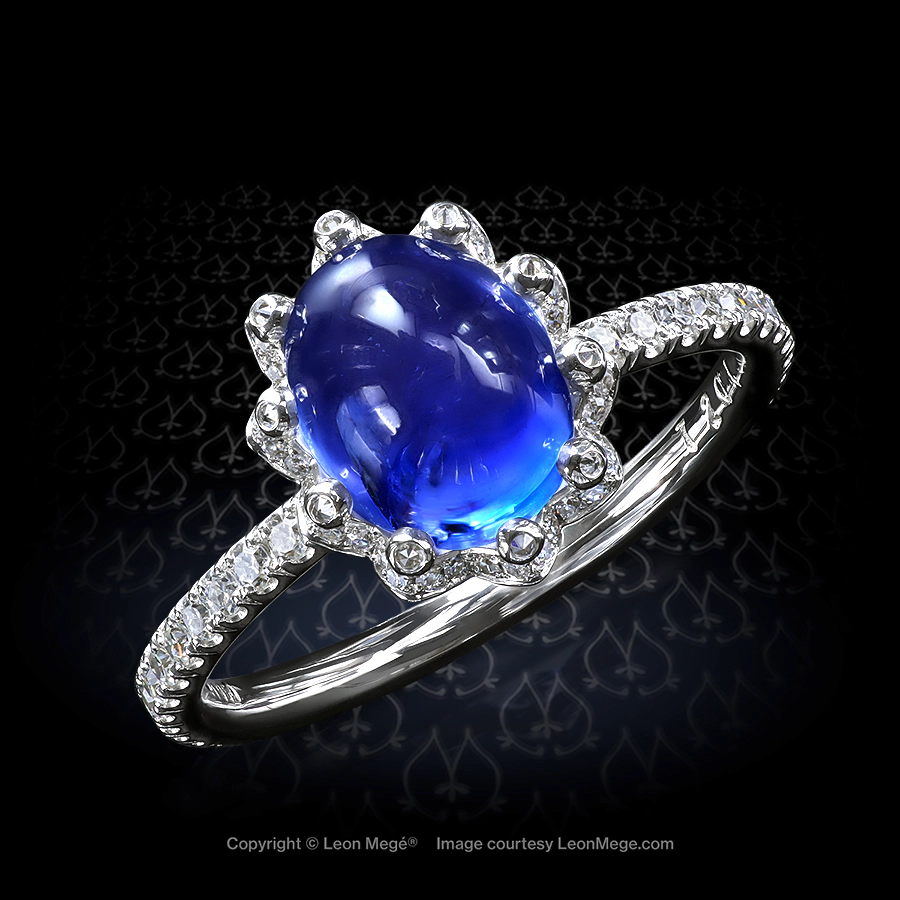 Bellflower™ Blue Sapphire Ring r7201
Bellflowers are lovely and elegant flowers reborn anew every spring when winter harshness falls away and the sun brings a new spring season to the world. Leon Mege award-winning Bellflower™ ring is covered with 223 tiny single-cut diamonds that gently hug and hold up the glowing 3.28-carat blue sapphire rising from its middle. The superb sapphire cab is lovingly held and supported by the abundance of sparkling diamonds.
3.28-carat cabochon sapphire (uncertified)
223 microscopic single cut diamonds 0.80 carats total
Secret stone – natural blue sapphire 0.03 ctw
Platinum
Finger size:
US – 5 3/4
Français – 52
But of course! – L 1/4
Deutsche – 16 1/4
日本語 – 11

 The item is in stock and available for immediate purchase. Complimentary shipping within the continental United States.