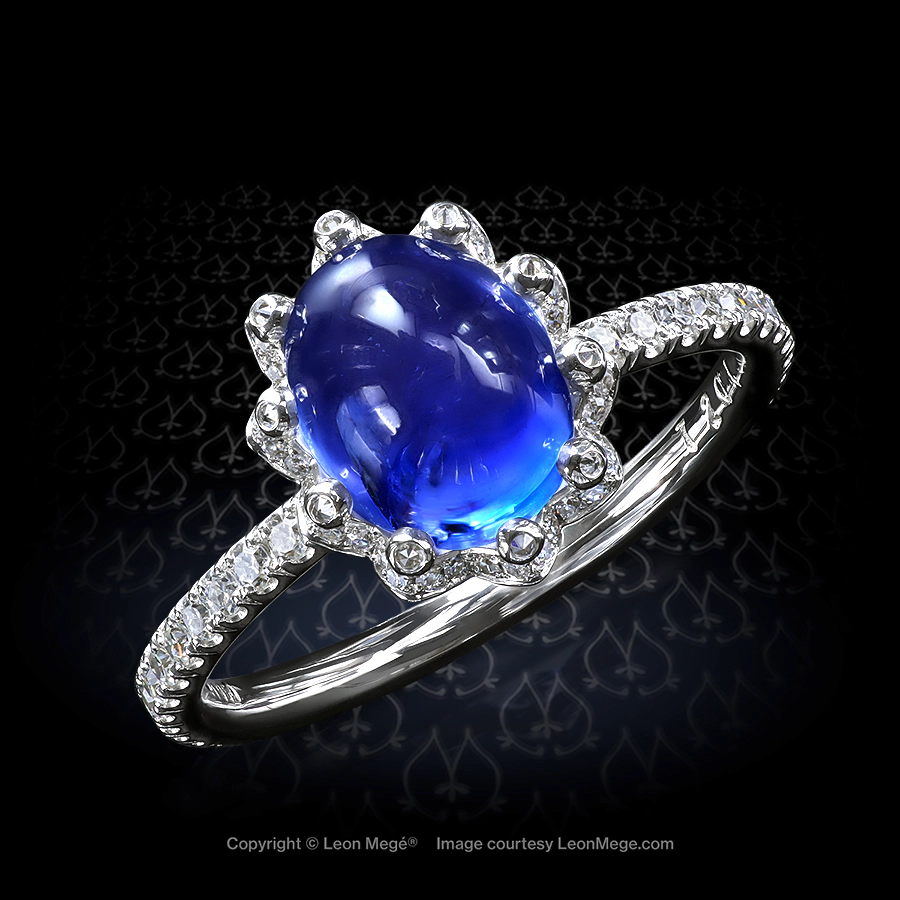 Bellflower™ Blue Sapphire Ring r7201
The item is in stock and available for immediate purchase.
Bellflowers are lovely and elegant flowers reborn anew every spring when winter harshness falls away and the sun brings a new spring season. Leon Mege award-winning Bellflower™ ring is covered with 223 tiny single-cut diamonds that gently hug and hold up the glowing 3.28-carat blue sapphire rising from its middle. The superb sapphire cab is lovingly held and supported by the abundance of sparkling diamonds.
3.28-carat cabochon sapphire (uncertified)
223 microscopic single cut diamonds 0.80 carats total
Secret stone - natural blue sapphire 0.03 ctw
Platinum
Finger size:
US - 5 3/4
Français - 52
But of course! - L 1/4
Deutsche - 16 1/4
日本語 - 11
We accept payments by check, wire transfer, or direct deposit. 
The balance must be paid in full before we ship.
There is no sales tax outside of New York.
Shipping is free within Continental US.
The ring comes in a signature leather box with all the necessary paperwork, including certificates and appraisal.