Leon Mege is the award-winning, world-renowned jeweler, best known for his outstanding craftsmanship, deeply steeped in the European tradition and pioneering work with micro pave. He holds several design patents in the jewelry and diamond cutting field born out of decades of work at the bench.
Megé has produced important pieces for some of the most renowned Madison Avenue and Hatton Garden houses throughout his lifetime.
Once Upon A Time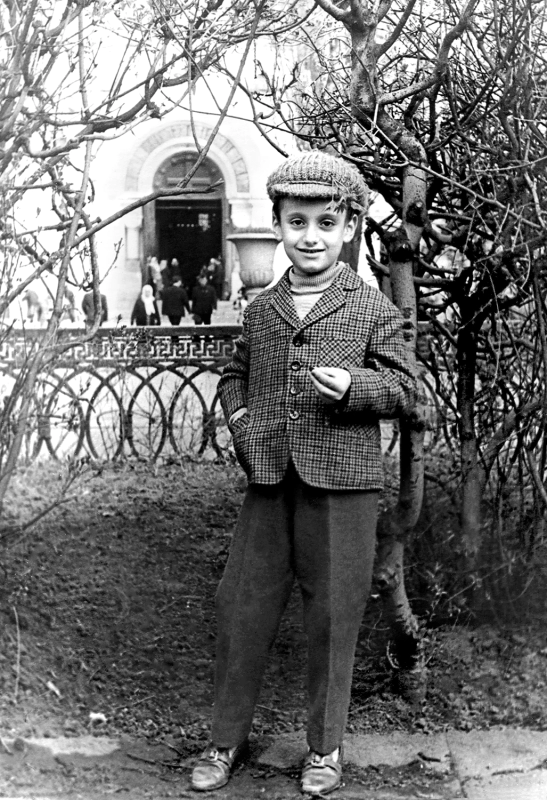 Coming from a long line of scientists and engineers – Leon Mege has honed his ancestral expertise into a frivolous field of useless adornments and shiny pebbles instead. Leon was born into a poor Jewish family in Saint-Petersburg, Russia, on July 4th, 1963. His father was an engineer-turned-dissident who used political jokes to undermine the communist regime. Leon's mother was a scientist working at a nuclear weapons lab. To protect Leon from the wrath of anti-semitism, his parents hid their ancestry, so he grew up hating Jews just like the rest of his schoolmates. It came as a shock to him when at the tender age of 10, he found out that he is Jewish. The stunning discovery changed him forever, and from that point on, his childhood became different from that of most children his age. When his playmates would scamper off to beat up the Jews or kids with glasses, Leon would happily set off with his mother to explore museums and art galleries.
His mother was an enlightened guide into the exciting and dazzling world of art, and it was she who explained to Leon the meaning of jewelry – a form of expression as profound and powerful as music or painting. Leon was taken by the perfection of simplicity, of unassumed minimalism that brings out the true beauty.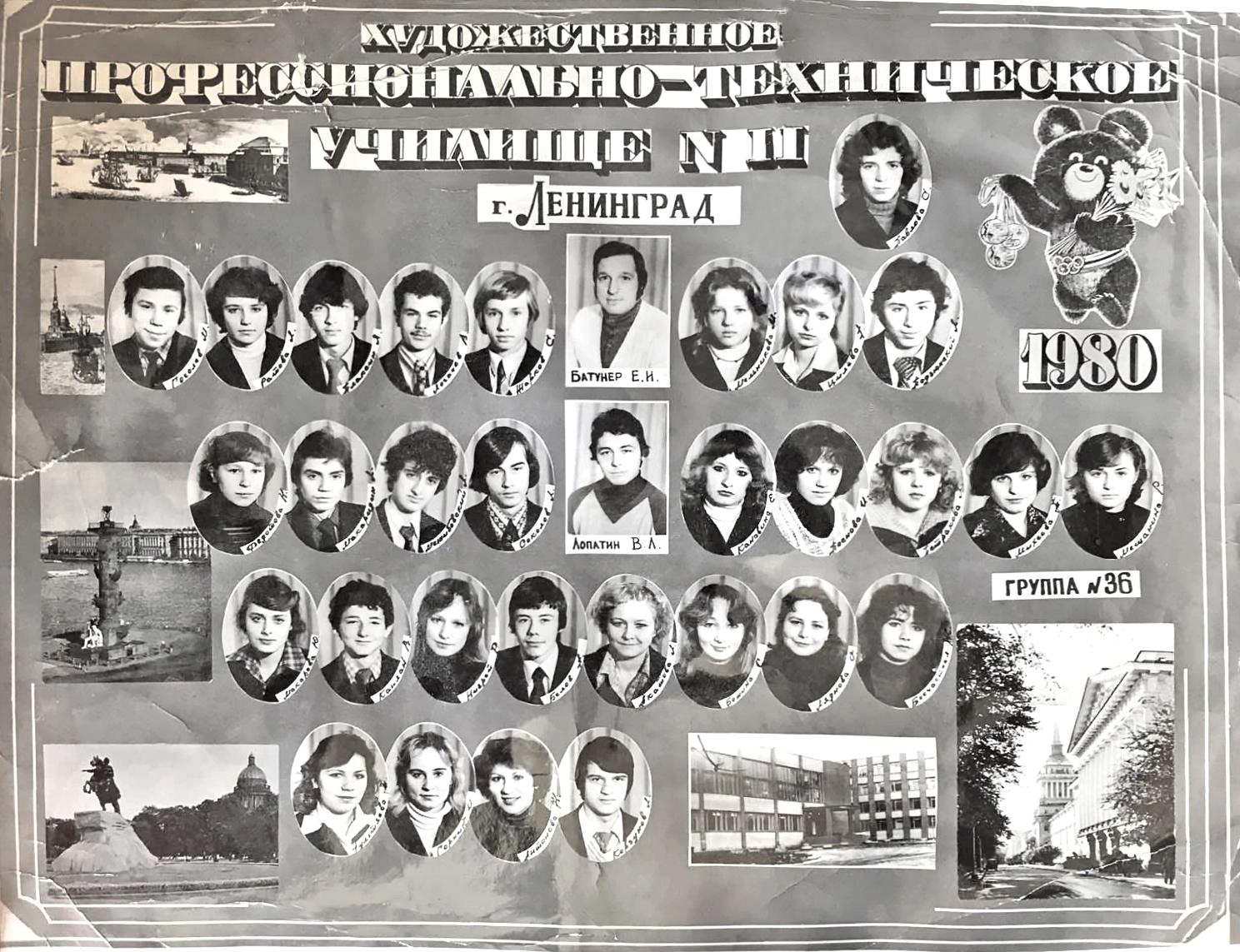 The Immigrant
Young Leon was not interested in becoming a jeweler. It was awful to think of a career of making shiny trinkets while so much suffering existed in the world. Leon was eager to become a productive member of society by becoming an architect or, even better, a city planner. Unfortunately, his dream of a college education was shattered once his family became a target of political repressions, and his parents were forced out of their jobs. Their attempt to escape Russia was halted by the authorities refusing to issue an exit visa.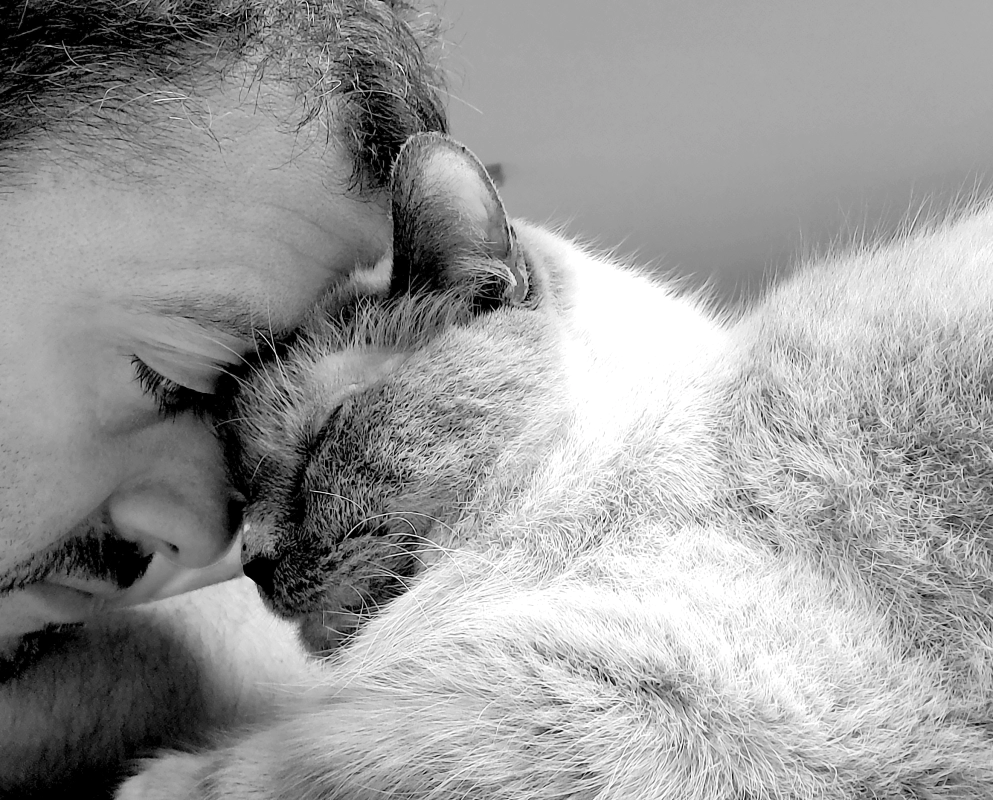 After the Russian invasion of Afghanistan and the worsening of the political climate, emigration was no longer possible. Learning jewelry at a trade school turned out to be the only option that fit Leon's artistic skills and postponed the military draft. He graduated from State Art College #11 (Художественно-профессиональный лицей Санкт-Петербурга имени Карла Фаберже) in 1981. He was quickly drafted into the military, where he developed an avid interest in fine arts and design, an interest he continues to follow up to this day. Upon his release from the military, he returned to the factory and continued his career as a bench jeweler. It was there while repairing an umbrella that he discovered his talents in jewelry design. Being an outspoken activist and defender of worker's rights, Leon was always on the radar of factory management and the KGB.
Taking the top prize in a jewelry competition held at the factory in 1987 infuriated the administration so much that Leon was immediately fired. Luckily, soon after, he and his family were allowed to emigrate. In December of 1987, he finally left Russia for good.
The Beginning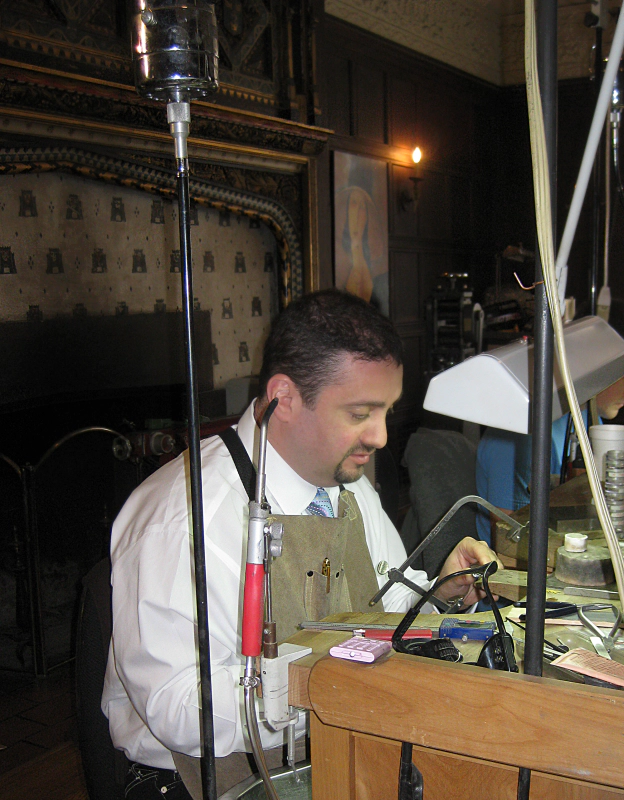 Upon his arrival to New York, Leon secured a bench job with a prominent jewelry designer, Henry Dunay. In the evenings, he attended Diamond Grading classes at the Gemological Institute of America and eventually went on to earn a Graduate Gemologist Diploma.
After graduation, Leon worked as a master platinumsmith for Werner Lippe, a notorious Austrian jeweler famous for his colorful and volatile personality. Twenty years later, Lippe was sentenced to life in prison for knocking his wife unconscious, stuffing her into a burn barrel, setting it on fire, and later dissolving her remains in acid.
Despite Leon's young age, he quickly became respected in the trade as one of the best in the shop. Clients began to request for more important pieces to be made by him rather than others. Working on museum-grade jewelry is when Leon developed a knack for the precise craftsmanship required in making high jewelry.
The Path to Success
Leon began to design one-off pieces and showing them in his Queens apartment, which quickly becomes known as "Le Brillianteria" among his friends. His work piqued the interest of a few potential customers, and soon the commissions began rolling in. The company was founded in 1996 after Leon was forced to quit his job after narrowly escaping death, defending a gay co-worker.
Mege opened his Madison Avenue workshop to the public. Shortly thereafter, he moved into a spacious penthouse workshop with a private showroom on the corner of Fifth Avenue and 47th Street in Manhattan. Leon Mege's team of bright and passionate professionals consists of European-trained platinumsmiths and setters. Jewelers are excited to work with the designer who strives to create nothing short of a masterpiece.
Leon Mege's relentless pursuit of excellence and his desire to welcome private clientele led him to a successful retail business, where he can work with customers directly, providing them with much-deserved quality and value.
Leon Mege's work has become renowned for its elegance, quality, craftsmanship, and reputation for excellence. His work style is best described as a contemporary classic with a touch of surprises – intricate ajours, secret stones, and hidden filigree. The signature of a Leon Mege ring is in its simplicity – "Spotlight the gem, hide the metal" is his mantra. A piece will not leave the shop unless it meets the designer's personal aesthetic and quality standards.
The Finale
In 2014 the company moved to a new location in the heart of New York's Diamond District. The shop is situated in the footsteps of the illustrious Times Square, close to the International Gem Tower, housing GIA. His eye-catching creations are crisp and beautiful. They break jewelry conventions while being unapologetically classic at the same time. They bring a special flair to what is certain to be future heirlooms.
Accolades
Out of respect for our client's privacy, we do not drop celebrity names to impress the next customer. While the identities of those who wear Leon Mege pieces cannot be publicized, the craftsmanship and style can be easily recognized. During his long career in jewelry, Leon Megé won many prestigious awards.