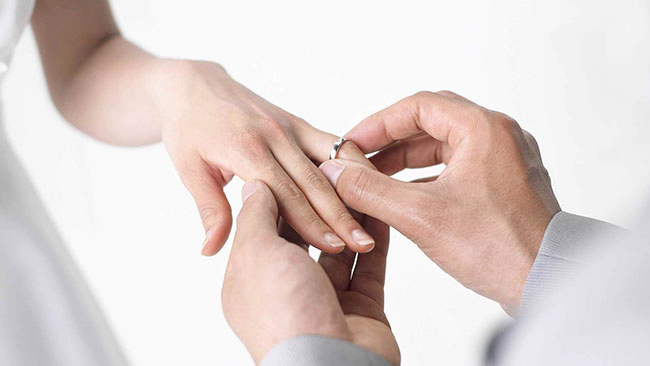 You are free to choose a hand for your wedding band. The same-hand rule is made up.
Most Americans believe that a wedding band should go on the left hand's fourth finger. This belief has existed since at least the fifteenth century and it is based on an outdated mix of ethnic, cultural, and religious traditions that have changed many times throughout history. 
According to Western lore, the left hand's fourth finger is the weakest and cannot be used independently. Male-centric culture still expects women to wear the band on the left hand's fourth finger to show subjugation to their husbands. The awful residue of such chauvinism is upheld with an urban myth: supposedly a skeleton's left hand from a seventh-century burial had a gold ring that closely resembled the contemporary wedding band.