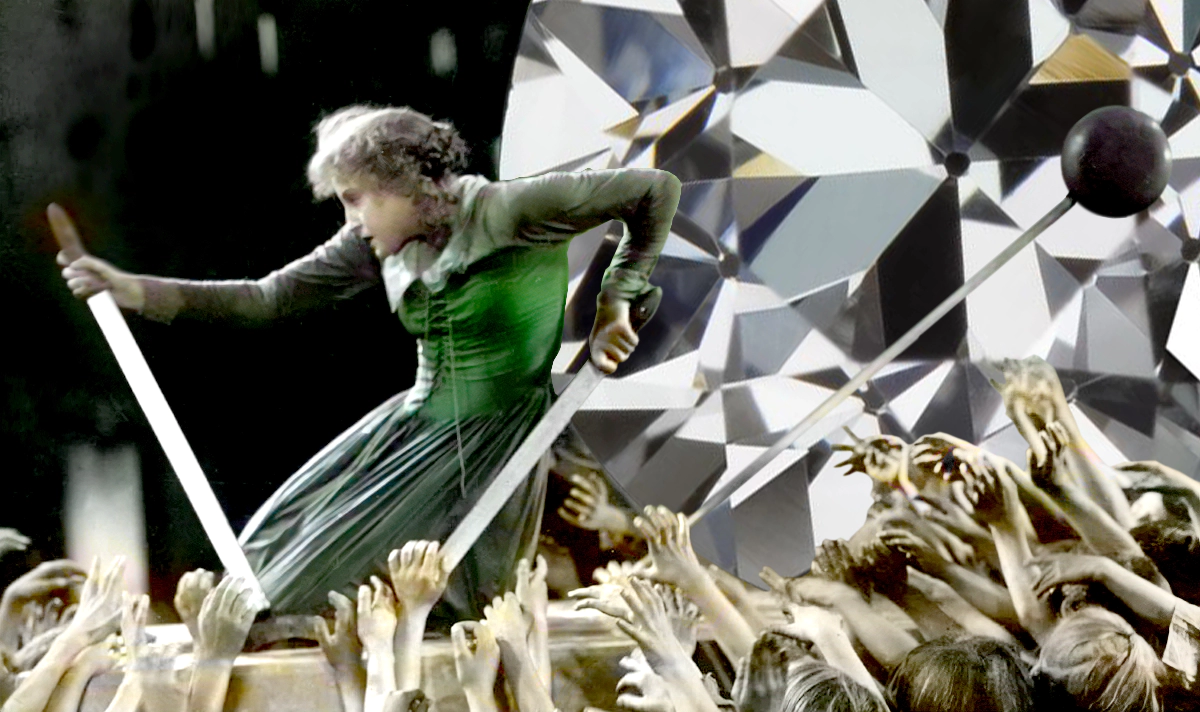 Modern diamonds offer the highest level of brilliance. But brilliance alone does not make a diamond beautiful. Plain-vanilla round brilliant is the most popular diamond cut but not because of its looks. Round is the easiest shape to standardize and work with. Modern diamond cuts are more expensive because the cutting process is more wasteful. A typical round brilliant weighs only half of the rough crystal it is cut from. The most efficient and atrocious-looking Princess cut fairs a little better, yielding about 60%.
Modern diamonds have superior scintillation, while antique cuts are best at producing dispersion. Antique cuts were designed to respond to candlelight with an explosion of fire.
Sparkle is a misnomer referring to a combination of diamond brilliance, dispersion, and scintillation. These properties depend on how the light is processed inside the stone and how it bounces back toward us. A diamond that sparkles" better excels at uniform light refraction and distribution. It has a strong contrast between areas of light reflection and absorption. It also depends on the proportion between the size of the facets and the stone's size.
Round is the most expensive diamond cut. Choosing a fancy-shaped diamond can save you 20-30% versus a round diamond of the same size and quality.
Princess cuts and modern cushions offer the lowest per-carat price. The reason for the high yield is the way rough diamond crystal is shaped.
All one carat round diamonds have the approximately same size.
A serious deviation from standard proportion makes a round diamond look bad. Deep rounds called nailheads look dark and metallic. Shallow rounds are called "fisheyes," the name speaks for itself. Unlike rounds, shallow fancy shapes can look surprisingly good when they are skillfully cut. Such stones are facing up big, sometimes twice as big as other stones of the same weight.
Fancy shaped diamonds that have a relatively shallow depth but do not look glassy beat a round diamond
Elongated ovals and pears tend to appear larger than a round diamond. However, the difference is superficial and should not be a deciding factor in stone selection.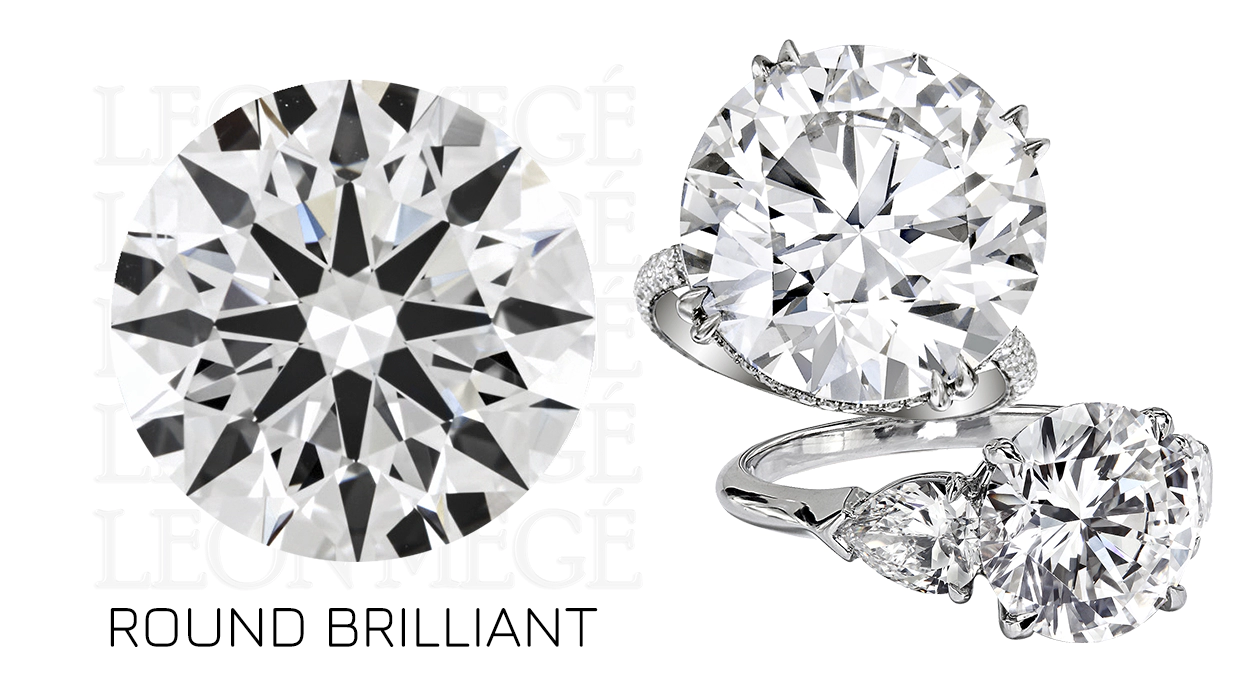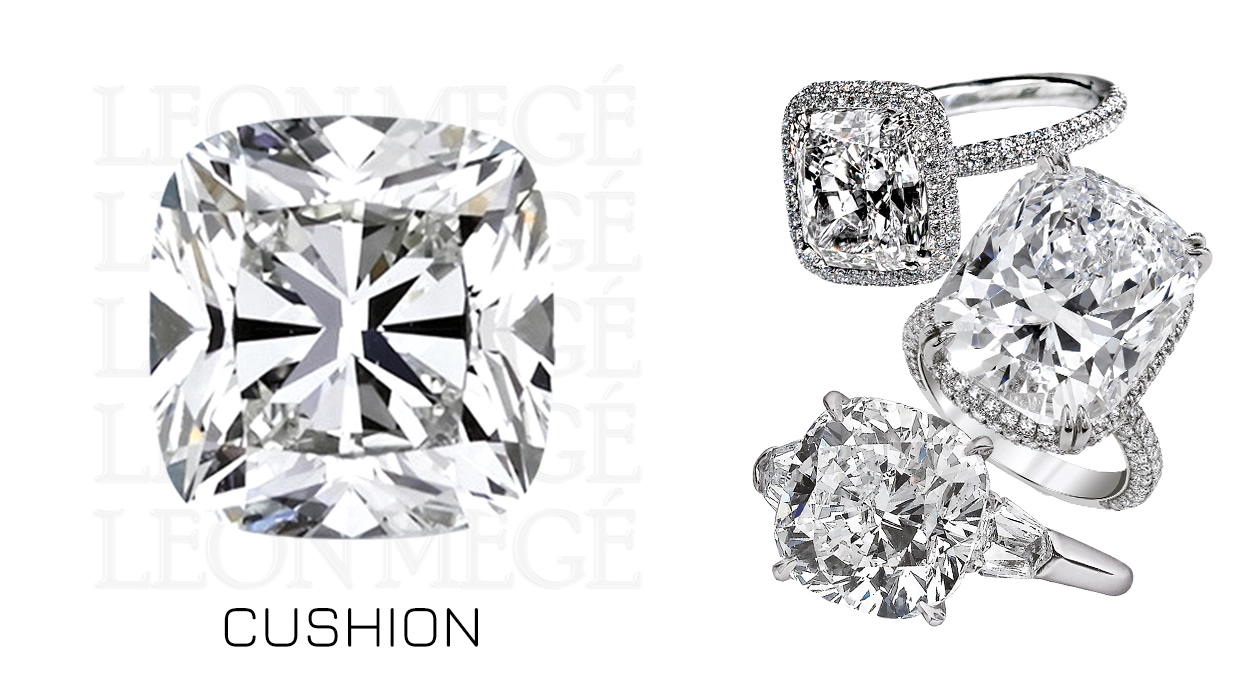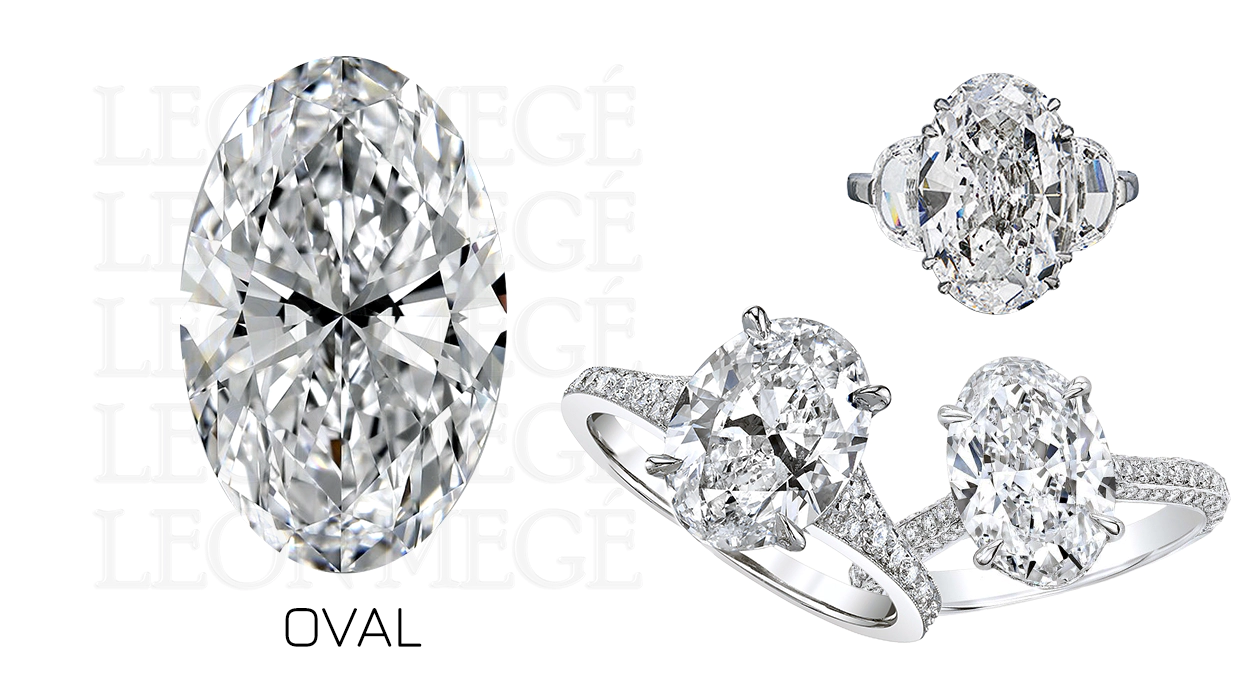 Oval's elongated shape compliments the finger's length while offering brilliance similar to a round stone. An oval diamond has a larger surface area than a cushion of the same carat weight because of the distribution of the material.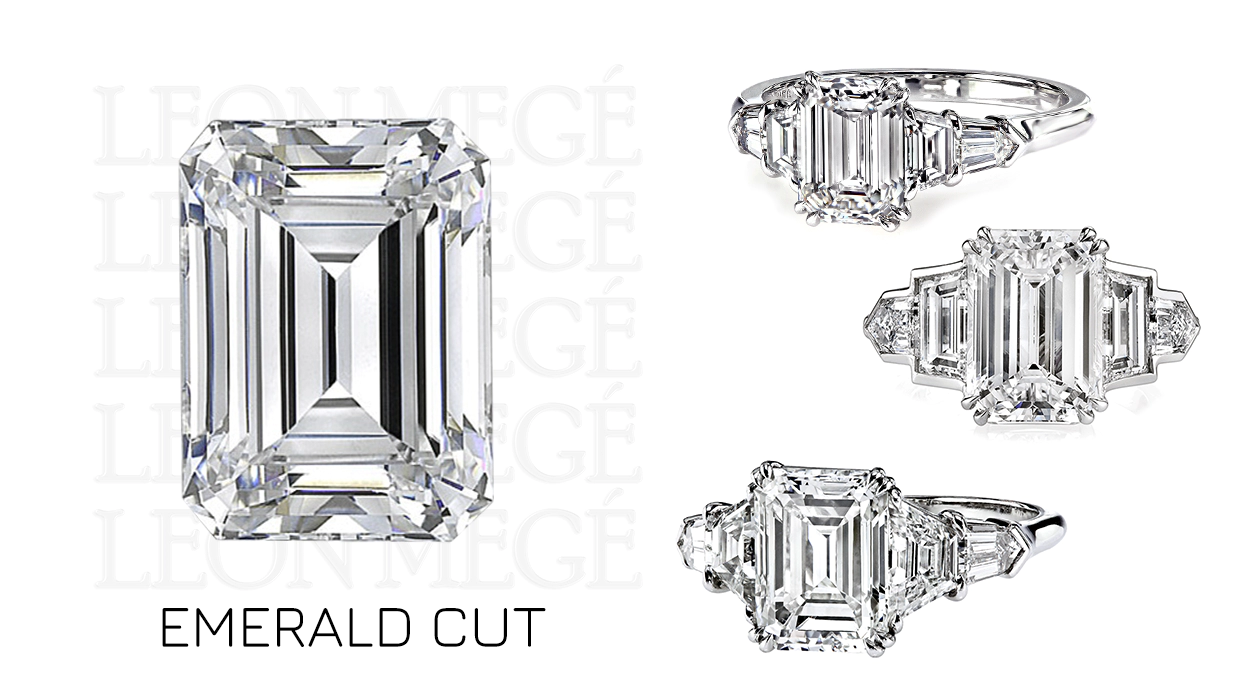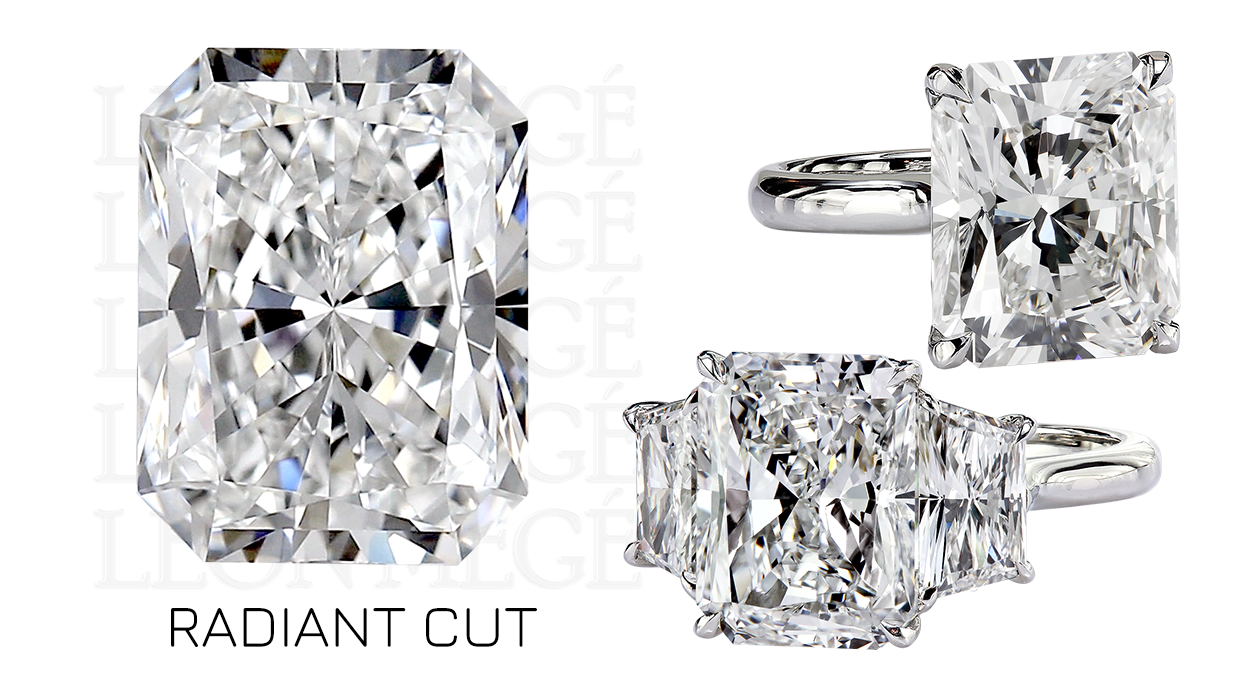 The radiant cut was developed with the goal of combining the round cut's brilliance with an elegant shape of the emerald cut, with 70 facets giving it a remarkable ability to retain light and spit it back in a dizzy multitude of sparkles.
The radiant- and emerald cuts share the same outline – a rectangular shape with clipped corners. However, each has a distinct type of facet.
Both cuts look entirely different despite having identical shapes.
A radiant cut is a brilliant-cut with kite- and triangular-shaped facets radiating from the center. An emerald cut is a step cut; it has rectangular- or trapezoid-shaped facets running in parallel steps to each other.
An emerald-cut sophisticated look can be attributed to its intense fire bursting through its bold geometric facets. A Radiant cut trades fire for brilliance.
Radiant cut has the ability to improve the color intensity. Fancy diamond color has three components – the hue (primary color or a combination of two or more colors), tone (color's relative lightness or darkness ), and saturation (the color strength).
Radiant cut has a dramatic effect on the fancy colored diamond's tone and saturation.