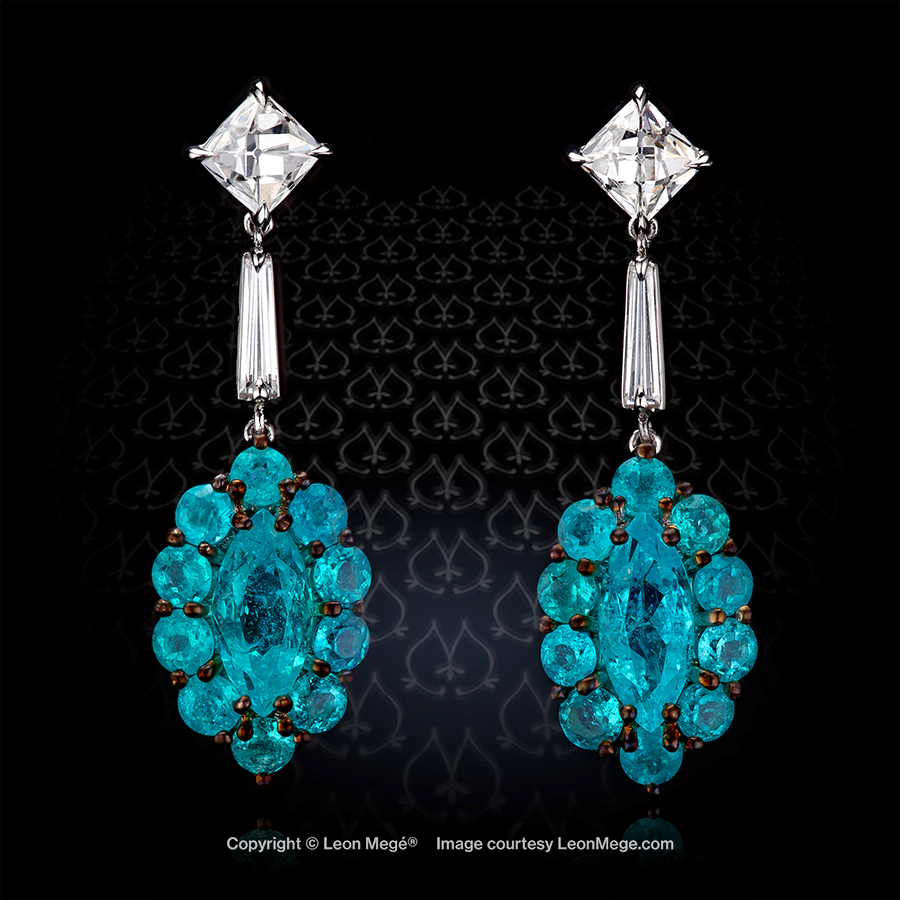 Paraiba Marquise Earrings e7972
The item is in stock and available for immediate purchase.
Is it possible to live life to its fullest without the dreamy glamour of Windex-blue Paraibas pointing towards your shoulders in a sensual pursuit of La Dolce Vita? Two marquises surrounded by a cluster of rounds are dropped off French-cut diamond studs via tapered baguette links.
Extremely rare Brazilian gem-quality Paraibas certified by AGL
Rolex-grade platinum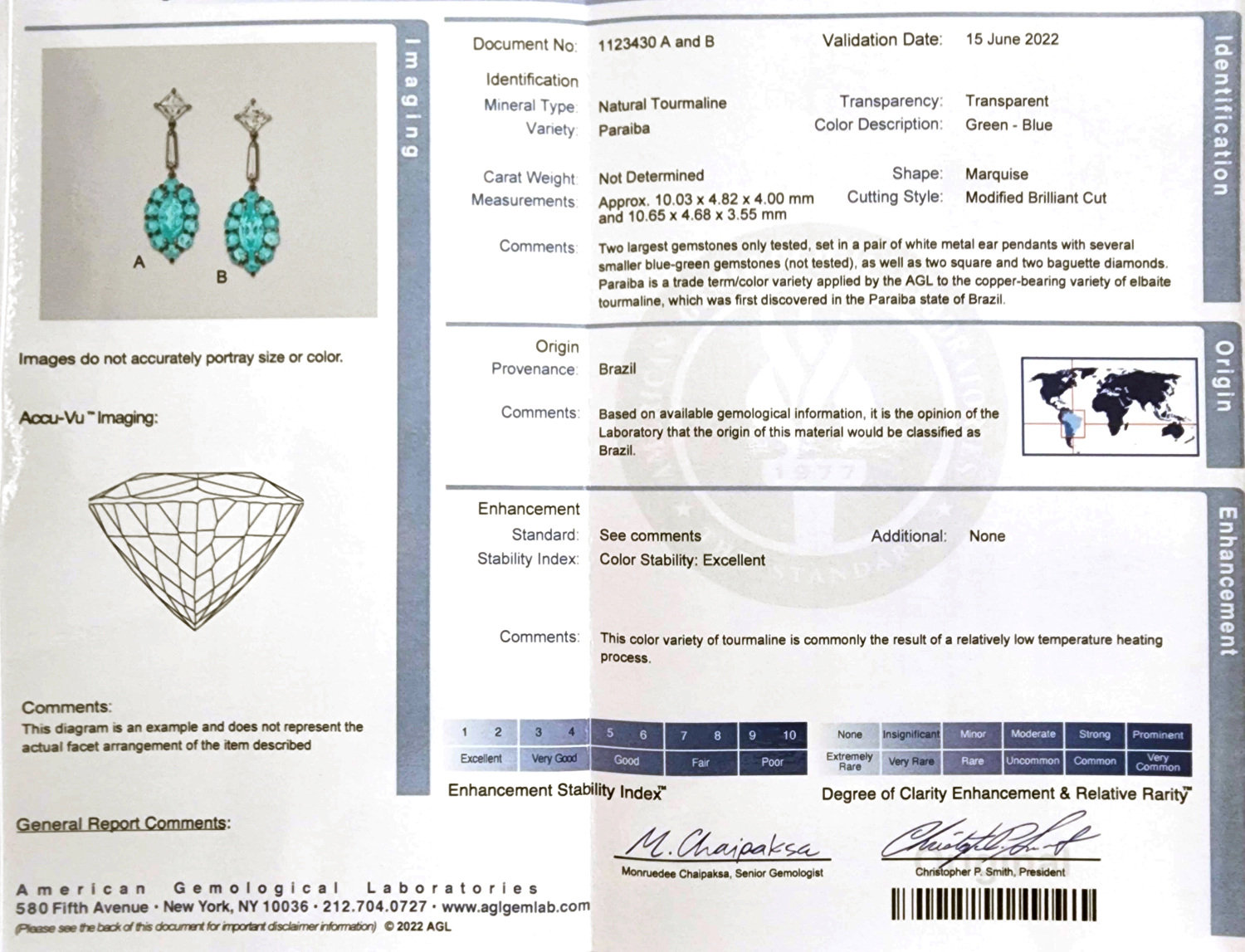 Natural gem-quality marquise-cut Brazilian Paraiba tourmalines certified by AGL 1123430, 2.30 carats total
22 Brazilian Paraibas including two marquise-shaped center stones are 4.6 carats total,
All Paraiba gemstones are guaranteed to be natural gemstones of Brazilian origin.
French-cut diamonds  4.7 mm square G-H/VS 1.38 carats in total
Tapered diamond baguettes, 6.5 mm long E/VS 0.28 carats total weight.
Bespoke platinum work by Maestro Leon Mege.
Earrings are 35 mm long; the Paraiba cluster is 12 mm wide.
Hand-forged in platinum and 18K antiqued white gold.
We accept payments by check, wire transfer, or direct deposit. 
The balance must be paid in full before we ship.
There is no sales tax outside of New York.
Shipping is free within Continental US.
The ring comes in a signature leather box with all the necessary paperwork, including certificates and appraisal.