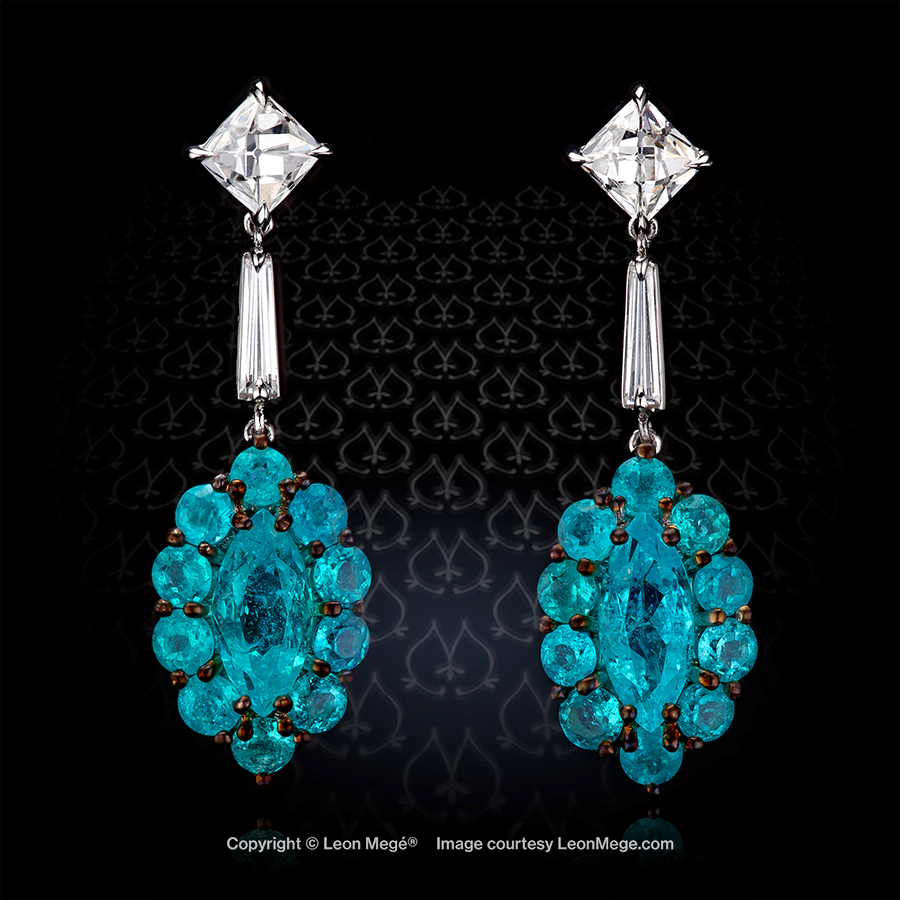 Paraiba Marquise Earrings e7972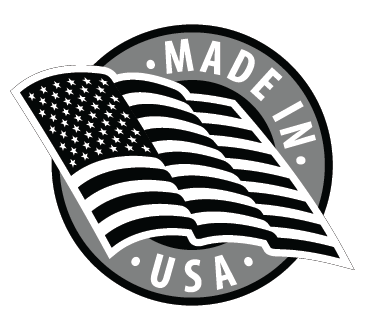 Is it possible to live life to its fullest without the dreamy glamour of Windex-blue Brazilian Paraibas pointing towards your shoulders in a sensual pursuit of La Dolce Vita?  The extremely rare pair of Paraiba marquises surrounded by a cluster of round Paraibas is dropped off  French-cut diamond studs via tapered baguette links. Bespoke jewelry production all done by hand at Leon Mege New York workshop.
The two center stones are natural Brazilian Paraiba tourmalines 10×4.5 mm, marquise-cut; combined weight is 2.30 carats.
The total weight of all Paraibas is 4.6 carats, inclusive of two marquise-shaped Paraibas in the center
All Paraiba gemstones are guaranteed to be natural gemstones of Brazilian origin.
French-cut diamonds  4.7 mm square G-H/VS 1.38 carats in total
Tapered diamond baguettes, 6.5 mm long E/VS 0.28 carats total weight.
Bespoke platinum work by Maestro Leon Mege.
Earrings are 35 mm long; the Paraiba cluster is 12 mm wide.
Hand-forged in platinum and 18K antiqued white gold.