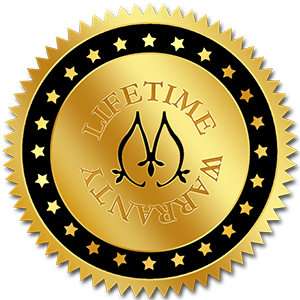 Your jewelry will be served for a lifetime. The Leon Megé brand and reputation are our clients' best assurance of impeccable quality and the aesthetic perfection of the end product.
Each piece complies with the highest manufacturing standards and is guaranteed to be free from any manufacturing defects for life.
Our quality-control staff members inspect every item under 20x magnification before delivery, so it is highly unlikely for anything to be less than perfect.
All warranty repairs and adjustments of issues caused by faulty manufacturing will be made free of charge, and Leon Megé, Inc, will cover all domestic shipping costs.
If we determine that the repair is not possible, we reserve the right to scrap the whole piece and re-make it from scratch. The item might be replaced with an identical one of the same size, grade, and value when available.
What could possibly go wrong?
The most common manufacturing defects are:
– Metal fracturing
– Loose stone(s)
– Warped or misshapen parts
– Distorted symmetry
– Dirt residue
Fractures
Fractures or cracks missed by our quality control team will be repaired free of charge.
A warranty does not cover the cracks caused by metal fatigue (repeated bending and warping of metal) resulting from normal wear and tear. While minor repairs can be done free of charge, the cost of extensive repair is the customer's responsibility.
Lost pavé stones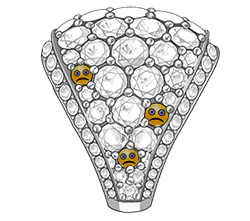 Unfortunately, the loss of pavé stones (1.5 mm or less) cannot be prevented and is expected to happen eventually. It is not caused by faulty manufacturing.
The tiny size of the stones determines the strength and stability of the beads holding them. Beautiful but delicate pavé can be affected by even moderate wear.
It is no problem for us to replace them. Labor is free; the customer will only pay for the stones and shipping. Please use this link to check the fee schedule. 
Stones over 2mm
Due to the high risk of fraud, Leon Megé is not responsible for the loss of any stone larger than 2 mm, regardless of when or under which circumstances the loss occurs. The cost of replacing such a stone is the customer's sole responsibility. Please consult your insurance provider.
Larger stones will be re-set free of charge except when an extensive repair is required.
Completely Worry-Free
If the issue has resulted from normal wear and tear, you will only be charged for the actual cost of repair materials, but not for our time and attention.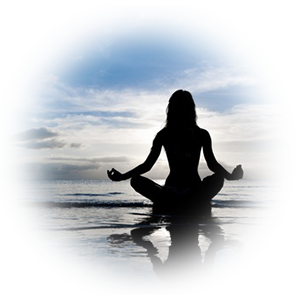 If a problem ever occurs and the item seems to be damaged or defective, please contact us as soon as possible. Do not continue to wear the piece to avoid any further damage.
If there is an issue that requires our attention, the item will have to be sent back to us for inspection and/or repair.
Please make sure to contact us before returning any merchandise for inspection. If you need our assistance shipping it back, please let us know.
Upon arrival, the item will be subjected to a detailed and thorough examination. If no defect is found, the repair will be refused, and the item will be returned to the client at his/her expense.
Limitations
The warranty is null and void if:
The piece was repaired or altered by a third party without Leon Megé's written authorization.
We were not made aware of the fact that excessive force caused the damage
The piece is damaged beyond repair. All we can offer is assistance in filing a claim with your insurance provider.
The client's account is not in good standing
There is evidence of any tampering
The warranty does not apply to any estate jewelry, items sold at a discounted price, or items sold in "as-is" condition. Please check the warranty status before purchasing.