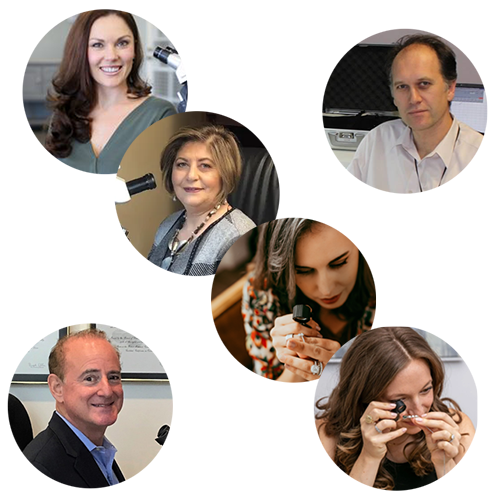 Various types of jewelry appraisals provide different information that can change depending on their purpose.
An In-House Appraisal is issued by the seller and reflects the subjective opinion of the overall value.
Replacement Value Appraisal estimates how much you need to spend to replace your jewelry outright.
Fair Market Value Appraisal estimates the amount that could be realized by selling pieces on the current market.
Liquidation Appraisal is significantly lower than a fair market value because it is instigated by a need for an immediate sale, such as divorce or death. 
Leon Mege Jewelers will provide clients with free in-house appraisals when the purchase is complete. Most insurance companies will accept our invoices and certificates to insure your jewel. We will gladly send you an in-house appraisal if your policy requires it. If the work incorporated gemstones we did not supply, we will ask for copies of certificates and original invoices. The appraisal report contains a detailed description and the current replacement value to compensate for the loss adequately. An exaggerated evaluation will result in higher insurance premiums, while undervalued coverage will not compensate for the replacement. Most insurers will not honor the appraisal amount and will reimburse only the invoiced amount for recent purchases. An in-house appraisal does not guarantee or certify a monetary value but allows you to purchase the coverage and helps to understand the value of the price.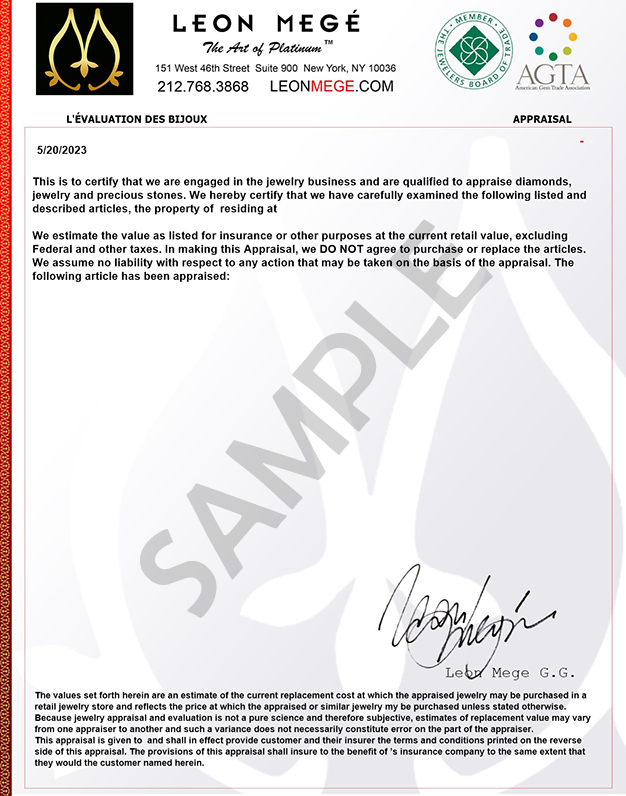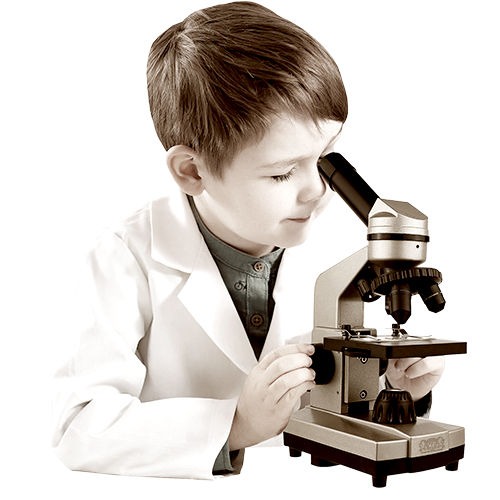 An objective appraiser will never buy, sell or trade jewelry or gemstones. An appraiser can neither have any financial interest in any jewelry-related business nor be involved in sales, promotions or offers of any jewelry. An accredited professional will explain the process and all related charges and advise on which type of appraisal suits your needs.
Contact ASA or any other organization or association to verify the appraiser's membership before hiring. There are many reasons to hire a professional appraiser:
To determine the fair market value for settling an estate
To evaluate an equitable distribution
To calculate a cash value
To amicably resolve the dissolution of the marriage
To assess tax-deductible charitable contributions
To assess damage for insurance and capital loss
To find out the real value of your inheritance
Unlike "in-house" appraisal, an independent appraisal examines the quality of craftsmanship, materials, and gemstones; it compares the accompanying certification with the existing piece and verifies that all information matches precisely. It is unethical for any jeweler to provide a referral to an independent appraiser. An accredited independent appraiser is a guardian of the client's interests, working on their behalf to establish an independent and objective opinion of the item's value. An independent appraisal is a document that identifies the item and contains a detailed description and close-up images from every angle. The appraisal states the US dollar value and is signed by the examining appraiser.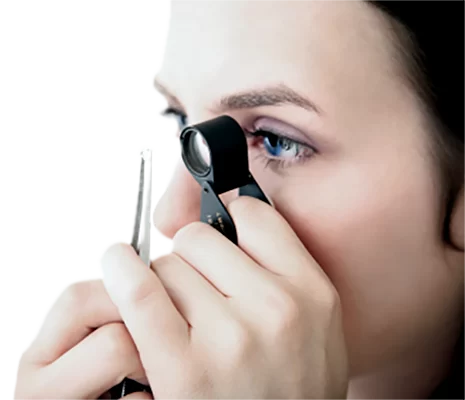 American Society of Appraisers (ASA)
Some associations of appraisers will award the title of an appraiser as long as they pay the membership dues. Others require intensive training and repeated testing every few years to stay current with changing standards and treatments. We endorse the ASA as a legitimate independent organization with strict membership criteria. Visit the ASA website to select a qualified appraiser. We are not affiliated with or paid for by the American Society of Appraisers (ASA). We are not responsible for any services provided by these professionals.
An ASA appraiser will:
Conduct thorough research of the markets for the values needed
Explain the function and purpose of the appraisal
Respect the confidentiality of the client
Keep a record of the appraisal for at least five years
Complete the assignment within a reasonable time.