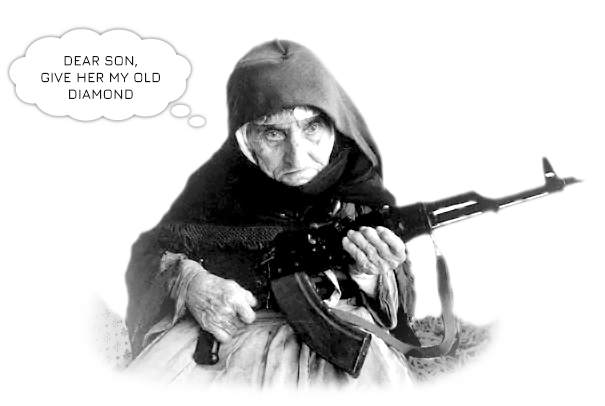 We insist on supplying all diamonds and gemstones because the choice of the stones has a huge impact on the look of a piece. If you inherited an heirloom passed down by your ancestors, we would be happy to design and craft a new mounting using your own gemstone or a diamond.
Our exclusive designs, such as "Cosmo," "MonCheri," "Cold Fusion," and "Lotus," are made only with stones supplied by Leon Mege. 
To create a beautiful piece of jewelry, one has to start with the most beautiful stone. Our diamonds and gemstones are hand-selected by Leon Mege and our staff gemologists for their outstanding qualities and values, as well as their intricate beauty. Leon Mege is your best choice for buying diamonds and gemstones. Our stones are hand-selected, evaluated, and vetted for their outstanding qualities and value, as well as their appearance.
A keystone is a crucial element of a jewelry piece. It should be carefully selected to be suitable for the intended design. To help you find, select, and acquire a perfect stone, we cultivate close relationships with the best diamond companies in the world.
Merriam-Webster's definition of an heirloom: "A valuable object owned by a family for many years and passed from generation to generation."
We will not consider a diamond or a gemstone an heirloom when:
you bought the stone after contacting us first
the stone was purchased less than a month ago
the stone's certificate was issued less than six months ago
Glass/plastic-filled, coated, or structurally unstable gemstones are not acceptable.
We respectfully decline a commission from those who were shopping with us but purchased elsewhere. We respect our colleagues who have previously worked with you and sold you the stone.
Please give us a chance to match the deal and get you a better diamond at a better price. We sell diamonds wholesale and guarantee the lowest price.
We can trade in or upgrade your diamond.
A diamond is forever, but grandma's ring is not. Give your heirloom a bespoke upgrade. We can give a new life to a treasured heirloom with a beautiful design and impeccable artistry. 
By securing relationships with suppliers working with the finest jewelry houses in the world, we can offer supreme craftsmanship at a fraction of the cost. Our discerning clients will find highly attractive the exquisite diamond and gemstone selection combined with our guaranteed lowest price.
Leon Mege jewelers allow the convenience of buying a diamond or a gemstone at a wholesale price and setting it into a bespoke custom piece unrivaled in its quality and finesse.