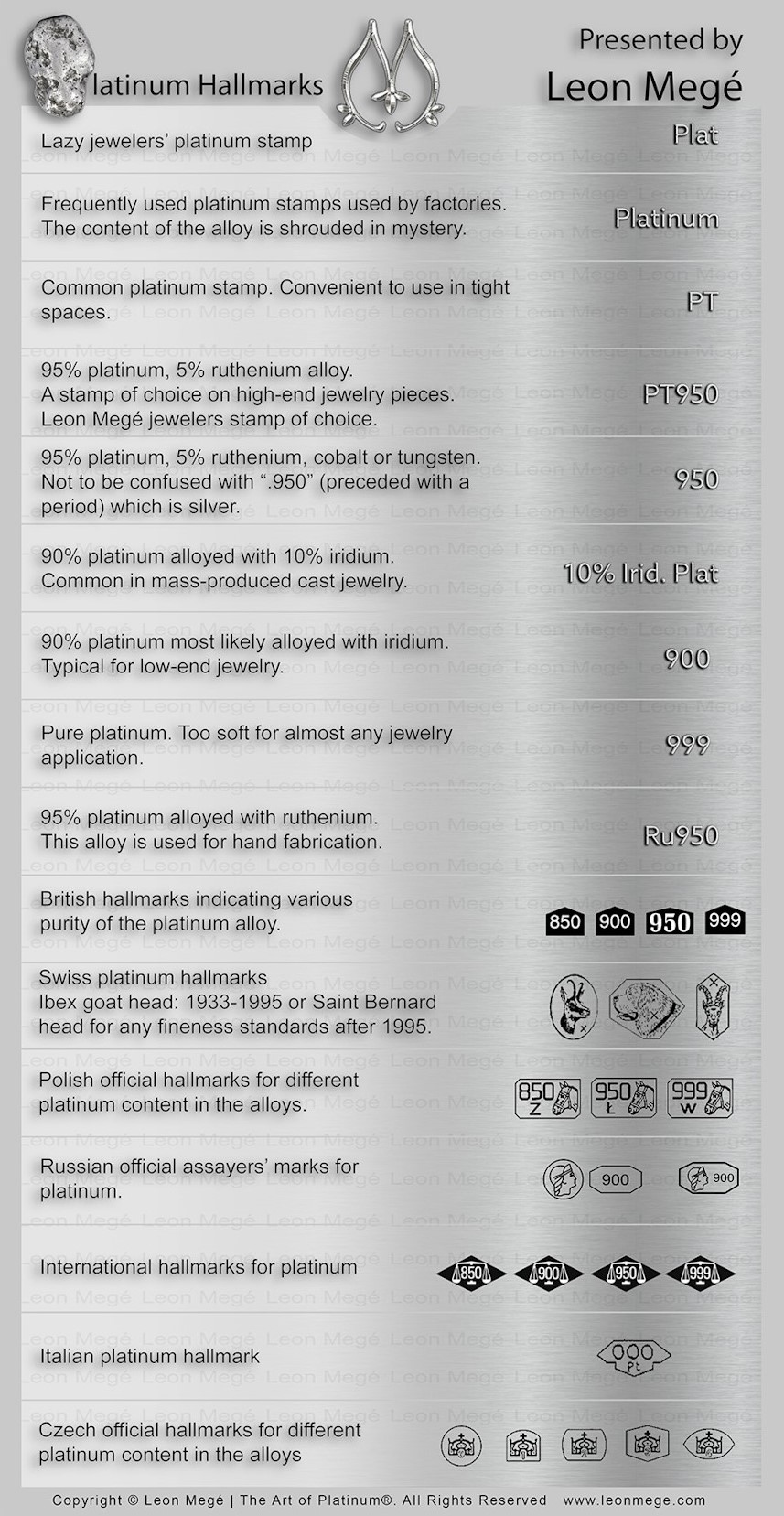 At Leon Mege, we use the following stamps on our jewelry:
A serial number to ensure authenticity, identity, and ownership
Metal: "PT950" for platinum, "750" for 18K gold.
Maker's mark: either the "M-logo," or "Leon Megé," or both
Sometimes a piece has very little physical space available for the stamps. In that case, some stamps are omitted. When necessary, a laser inscription can substitute the hand-struck marking.
Irregularities in hand-stamped hallmarks are acceptable and give your jewelry an authentic look.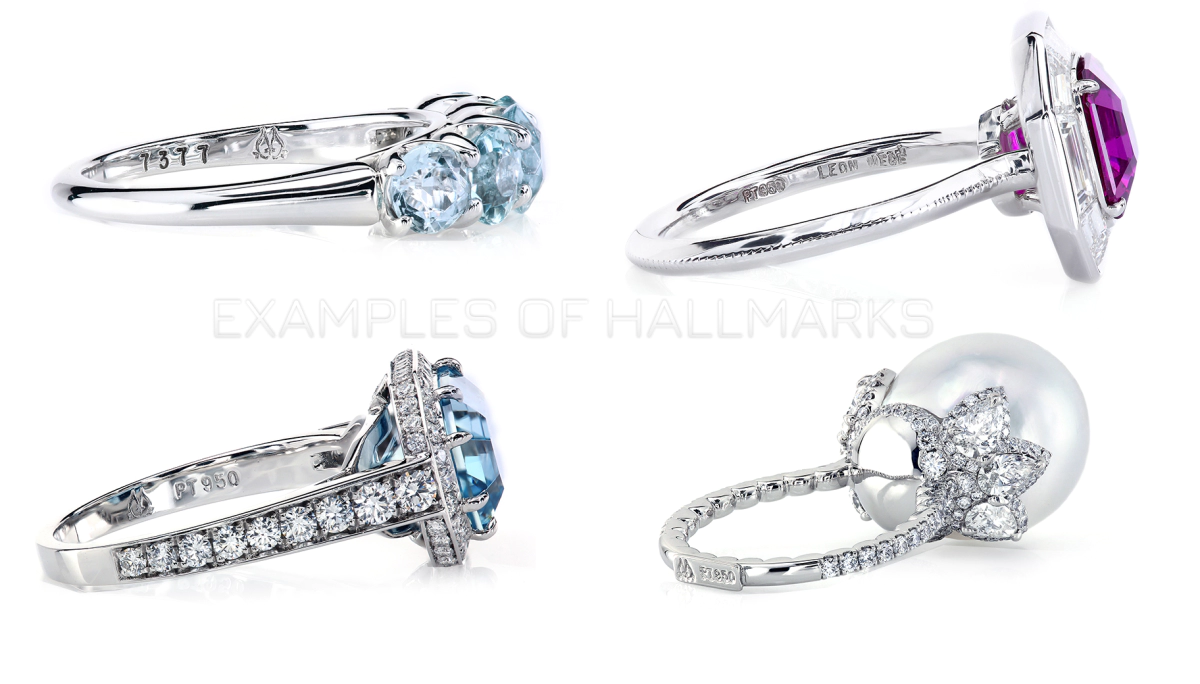 Hallmarks around the globe
Most jewelry pieces are stamped with one or more hallmarks indicating the metal's purity and the maker's mark or a brand name. The word "hallmark" originates in London, where starting from the 16th century, precious metals were sent for testing to the London Goldsmiths' Hall. The Goldsmiths' Company's headquarters and the home of the Assay Office were The Goldsmiths' Hall.
In some countries, but not in the US, the testing of precious metal objects and marking of purity is controlled by a national assay office. Depending on the country, the use of hallmarks may be compulsory, voluntary, or provided by a manufacturer's declaration.
The French hallmarking system is organized on a compulsory basis. Enforced by the Hallmarking Act of 1973, all jewelry sold in the UK must carry a valid hallmark. Singapore and Japan are the only Asian countries with a voluntary hallmarking system and a national standard for precious metal purity. The Swiss Precious Metals Control Act of 23 December 1880 introduced a uniform system of Switzerland's hallmarks.