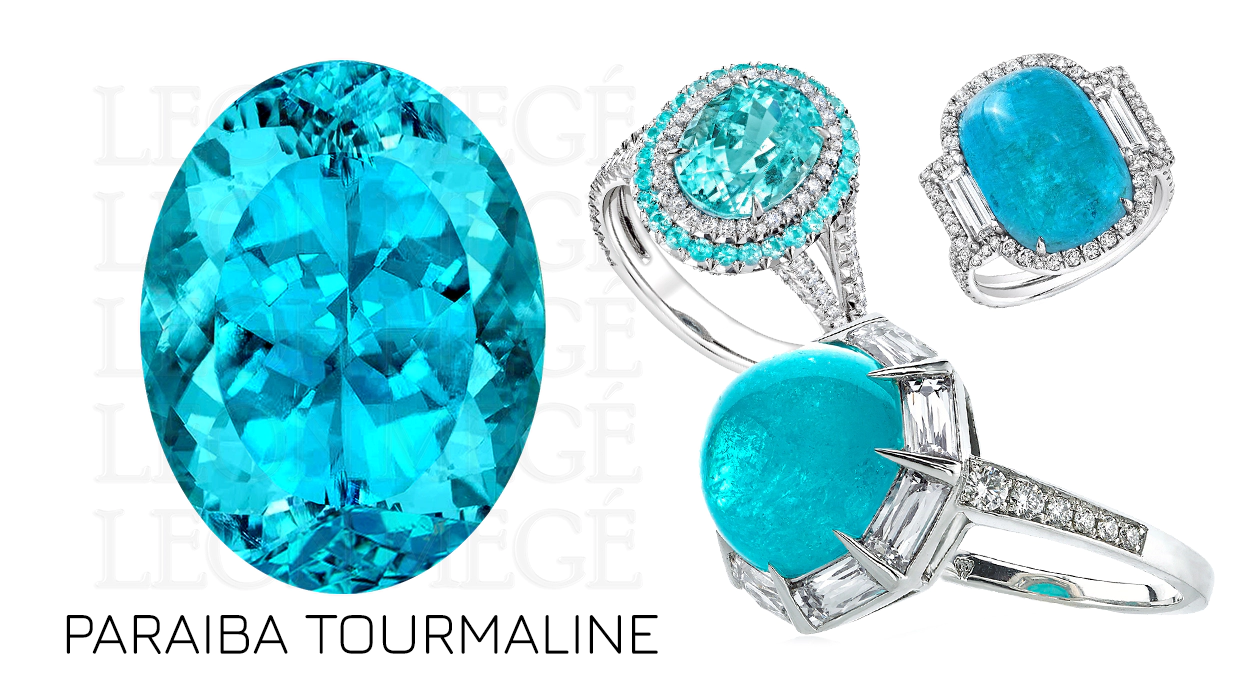 The luminescent, neon-blue tourmalines were originally discovered in the Brazilian state of Paraiba and were named after it. Decades later, a gemstone from the same family was discovered in Nigeria and Mozambique in Africa. That's because these copper and manganese-colored gem deposits were separated millennia ago by continental drift. Paraiba gems first appeared on the market at the beginning of the 1980s, creating a stir with their stunning supercharged color and stunning appearance. They immediately joined the exclusive club of high-octane rarified gemstones such as Burmese rubies, Colombian emeralds, and Kashmir sapphires. Leon Mege's award-winning Paraiba jewelry is highly regarded by industry experts, fashion critics, editors, curators, and bloggers as unique works of art. In 2015, Leon Mege was honored with the most prestigious jewelry award – the AGTA "Best Of The Show" for his Paraiba cab-and-French-cut diamond ring, which you can view here. Paraiba tourmalines come in many colors, including pale green, purple, and violet, among others. That said, the most sought-after ones are the Windex-colored, neon-blue Paraiba tourmalines. While an intense saturation level is an important feature of this gem, it comes in various tones, from light to medium dark.
Brazilian Paraiba is the most valuable tourmaline variety. The copper-bearing tourmaline from Africa is slightly less valuable. It is virtually indistinguishable from the Brazilian variety and equally beautiful. The great disparity between the value is the extreme rarity of Brazilian material. While the Brazilian mines are practically closed, with only a few occasional stones making their way to the market, the African mines still yield a measurable amount of Paraiba tourmalines. Once the African mines are exhausted, the price of African Paraiba will undoubtedly skyrocket, catching up to the astronomical prices of their Brazilian counterparts. That itself presents a great buying opportunity.
Since there is no other place in the world where similar stones exist, buying the African Paraiba tourmalines definitely makes sense. Unless you're a professional gemologist, it is practically impossible to distinguish African and Brazilian gems because of the similarity in their chemical composition. The most respectable gem labs such as Gubelin or AGL can positively identify the stone's origin based on a collection of observations and analytical data. The best samples from Nigeria or Mozambique show colors that are as vivid and saturated as stones from Brazil.
In 2006, at the International Gemstone Industry Laboratory Conference, the term "Paraiba tourmaline" was legally adopted as the name of the variety of the mineral known as cuprian elbaite, regardless of its geographic origin. This means that the copper and manganese-bearing tourmaline can be legally called "Paraiba Tourmaline" regardless of which locality it came from.
Its scarcity and neon color. The supply of gem-quality Paraiba tourmalines is finite, making them precious crystals with astronomical prices giving even the finest colored diamonds a tough competition. There are so few Paraibas in the world that only a single Paraiba is found for every 10,000 diamonds, making Brazilian Paraiba tourmalines so scarce that collectors and jewelry lovers literally hunt them down. The presence of copper in Paraiba tourmalines is what gives the gem its ethereal, radiant blue hue. To be called "Paraiba," a stone must have some copper content. A spectroscope analysis can detect a general absorption starting at 600 nm. This marker is only present in copper-bearing tourmalines. Paraiba Tourmaline looks exceptionally well in bright light as well as in spaces with dim or poor lighting. Just like other tourmalines, Paraibas have 7-7.5 hardness making them well suited for jewelry wear. The issue is not their sturdiness but their high prices.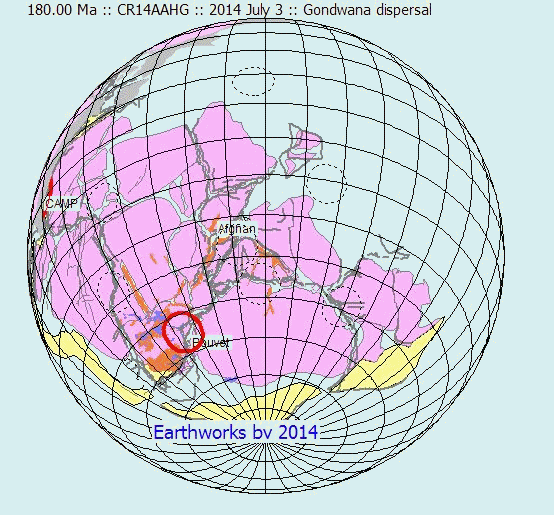 The chemical differences between the tourmalines from Brazil, Nigeria, and Mozambique are small. The traces of copper give Paraiba its unique color. Some Mozambique tourmalines are lighter because they have less copper. Brazilian Paraibas are more intense, while Mozambique has the widest ranges of Paraiba colors."