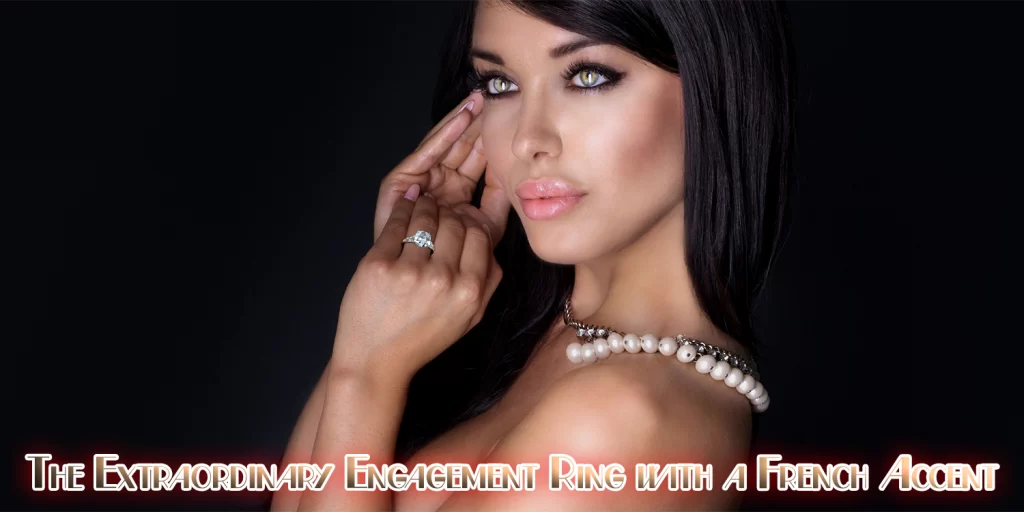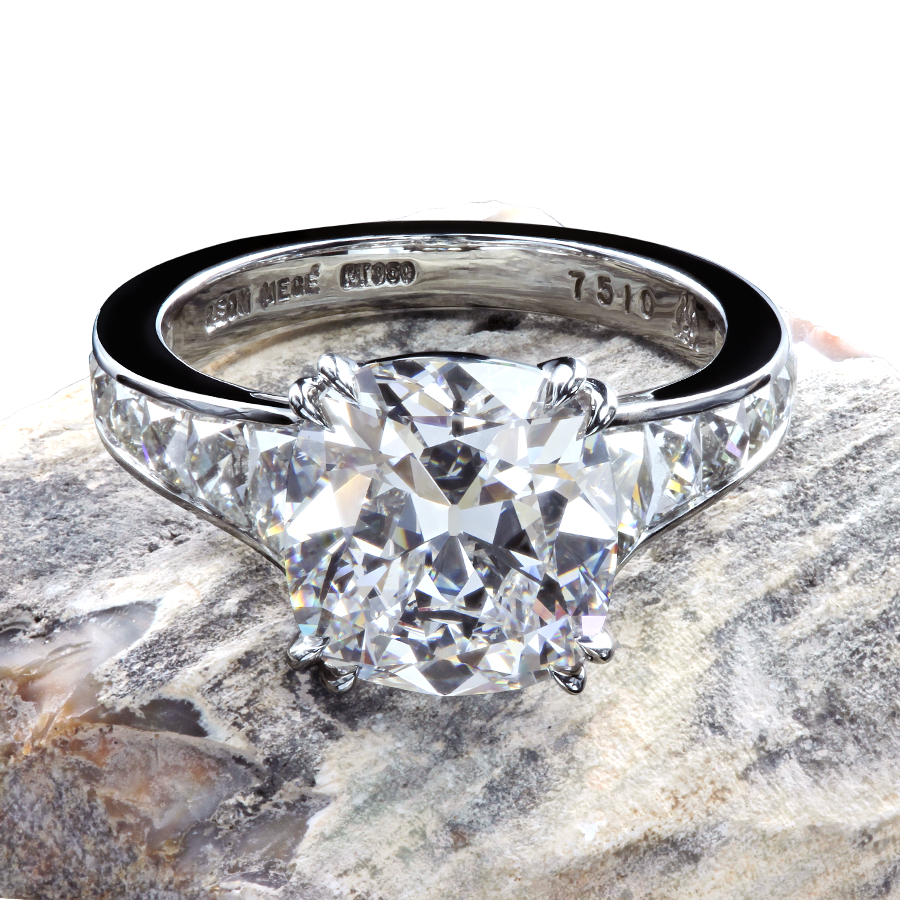 Inspired by nature and refined over decades, Leon Mege Mon Cheri™  has been designed to capture and deliver the very essence of a diamond directly to your heart. Truly a one-of-a-kind design that caresses and nurtures your soul equally well in the middle of the Champs-Élysées hustle and bustle or Place Vendôme upscale tranquility. 
The Most Beautiful Theorem in Mathematics
Mon Cheri™ is Leon Mege's exclusive engagement ring design incorporating a flared shank with graduated French-cut diamonds in a seamless channel. It is a brilliant explosion engulfing the center stone thanks to the eye-pleasing curvature of the flare, the product of logarithmic calculations applied to the golden section, and Euler's identity (e iπ + 1 = 0).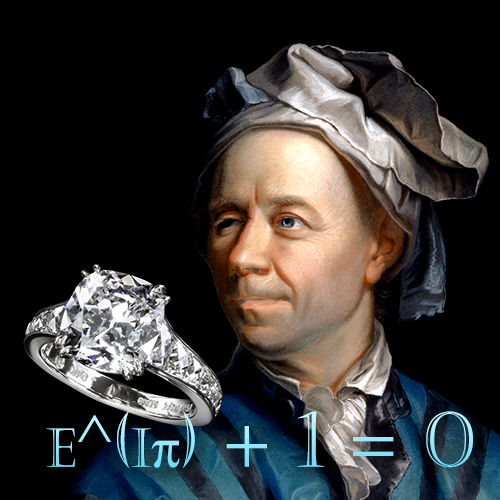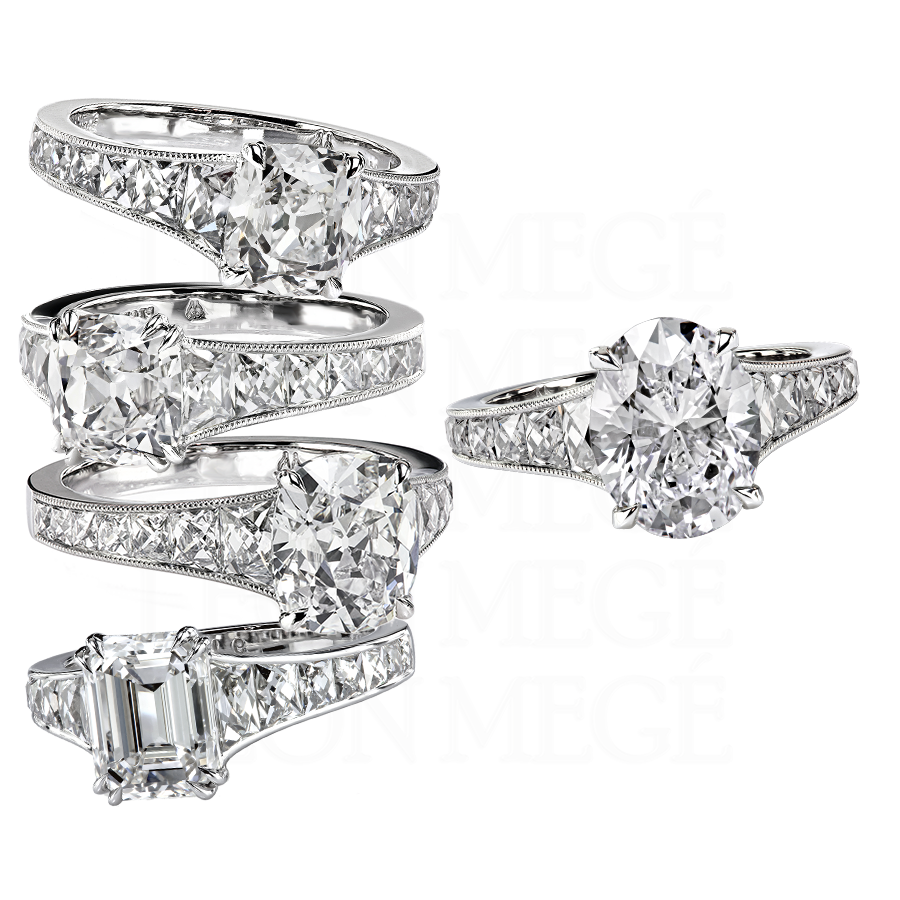 The French-cut diamonds are scarce and take a long time to cut, but giving Mon Cheri™ the perfect synthesis of tradition and chic for an elegant fit and full grandeur.
The size of the French cuts dramatically affects the cost of the whole mounting. Each precision-cut set of French cuts must be matched with an adequately sized center stone. Mon Cheri™ style looks best with gently elongated True Antique cushion diamonds. Colored gemstones, lab-grown diamonds, and Leon Mege Blonde moissanite are also available.
The center stone can be secured with various prongs, but our legendary eagle-claw prongs are the most popular. The channel walls are thin; they can be left smooth or millgrained for extra vintage flair. Mon Cheri™ rings are precision-forged in platinum or 18-karat gold.