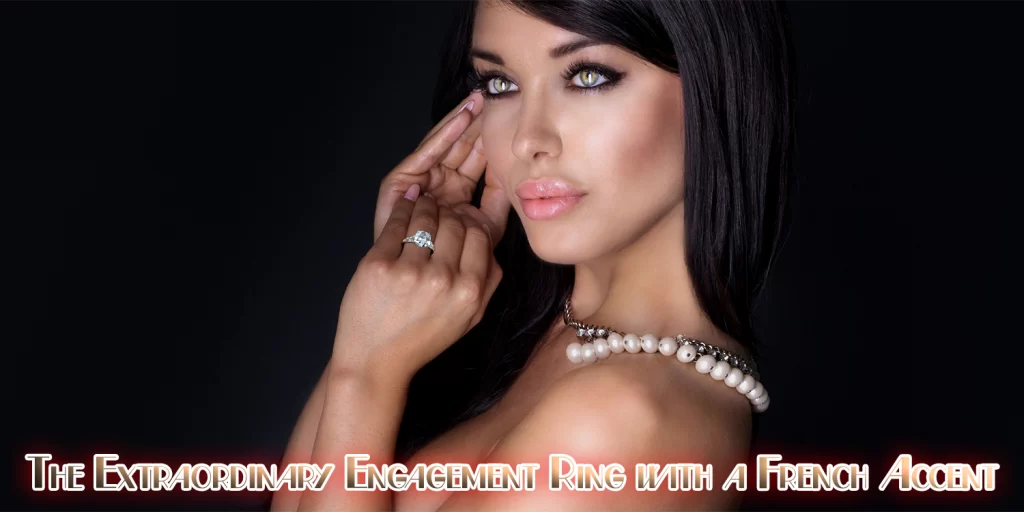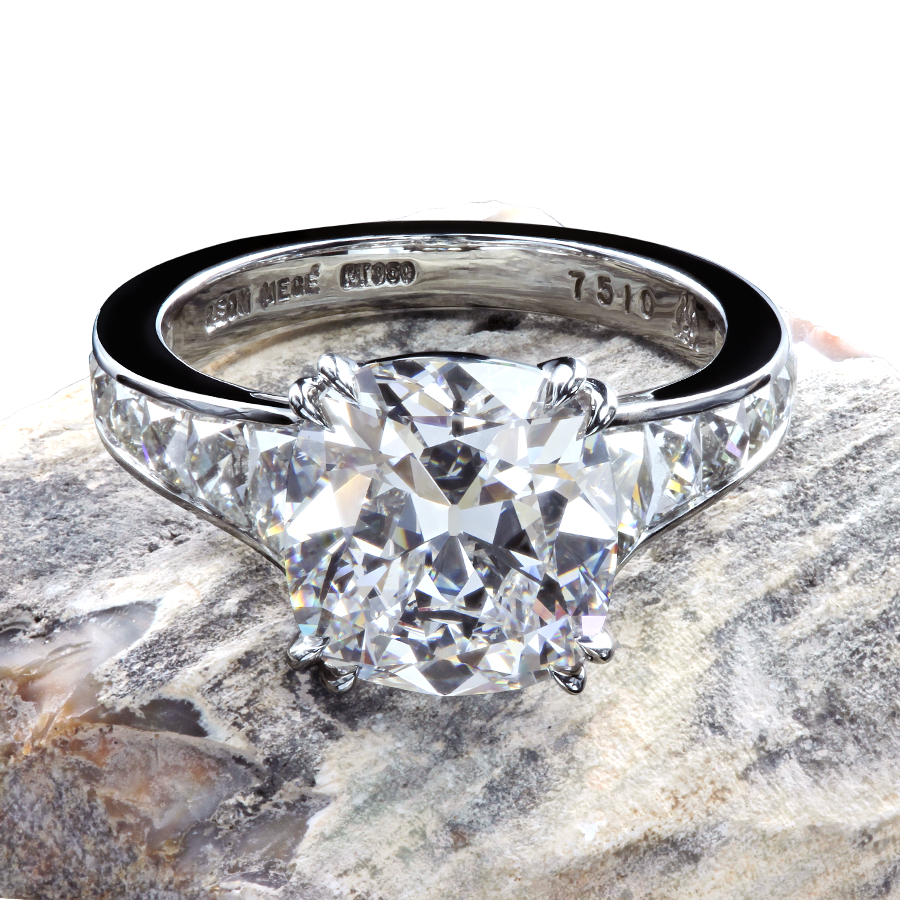 Inspired by nature and refined over decades, Leon Mege Mon Cheri™  has been designed to capture and deliver the very essence of a diamond directly to your heart. Truly a one-of-a-kind design that caresses and nurtures your soul equally well in the middle of the Champs-Élysées hustle and bustle or Place Vendôme upscale tranquility.
The Leon Mege Mon Cheri is one of the most sought-after engagement rings in the world and for good reason. Each takes about 50 hours for a single artisan to make, not counting weeks of faceting French cuts. Leon Mege's craftsmanship is unparalleled, and since the house only produces a limited number of Mon Cheri designs each year, their rarity makes it all the more exclusive. Mon Cheri rings are highly sought-after by collectors due to the exceptional level of artistry poured into their unique designs.
The Most Beautiful Theorem in Mathematics
Mon Cheri™ is Leon Mege's exclusive engagement ring design incorporating a flared shank with graduated French-cut diamonds in a seamless channel. It is a brilliant explosion engulfing the center stone thanks to the eye-pleasing curvature of the flare, the product of logarithmic calculations applied to the golden section, and Euler's identity (e iπ + 1 = 0).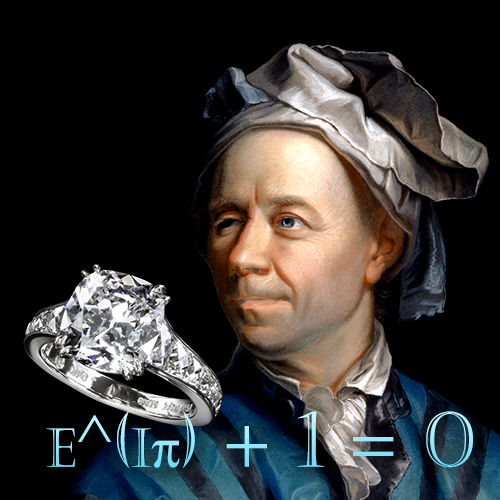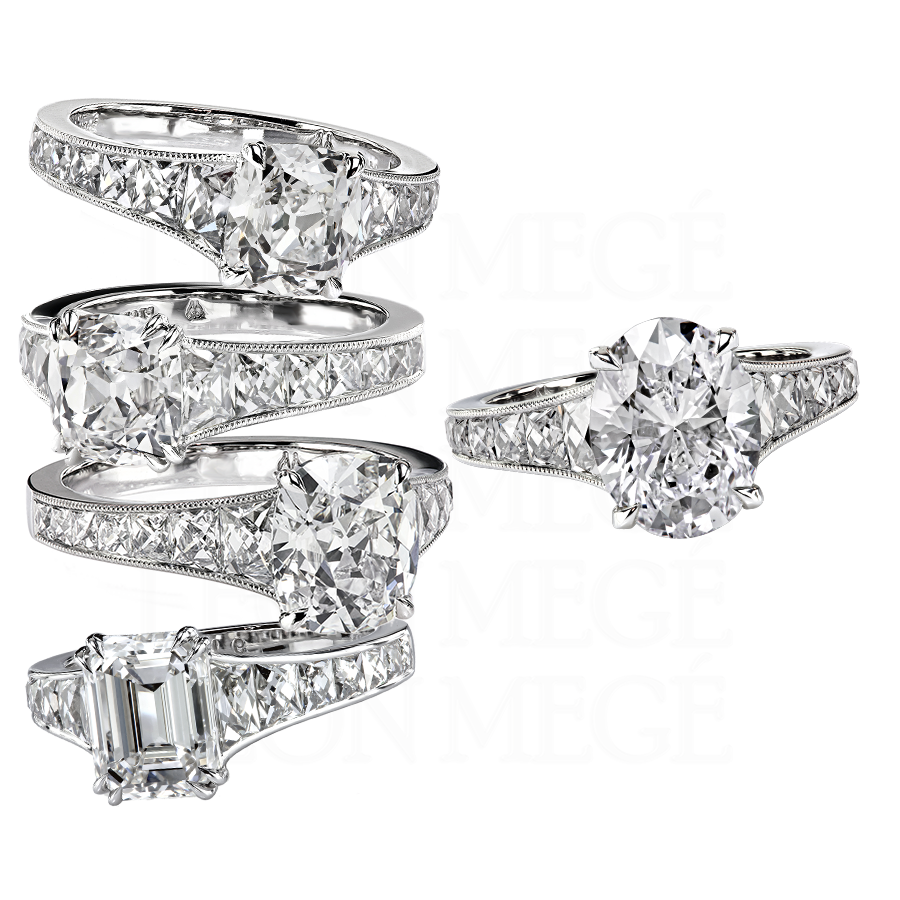 The French-cut diamonds are scarce and take a long time to cut, but they give Mon Cheri™ the perfect synthesis of tradition and chic for an elegant fit and full grandeur.
The size of the French cuts dramatically affects the cost of the whole mounting. Each precision-cut set of French cuts must be matched with an adequately sized center stone. Mon Cheri™ style looks best with gently elongated True Antique cushion diamonds. Colored gemstones, lab-grown diamonds, and Leon Mege Blonde moissanite are also available.
The center stone can be secured with various prongs, but our legendary eagle-claw prongs are the most popular. The channel walls are thin; they can be left smooth or millgrained for extra vintage flair. Mon Cheri™ rings are precision-forged in platinum or 18-karat gold.
Craftsmanship Without Any Reservations
Century-old rolling mills, die punches, and wire drawing benches are some of the tools we use. They transform gold and platinum bars, plates, and wires into individual parts. This is the highest level of precision and superb artistry you'd expect from an accomplished master jeweler.