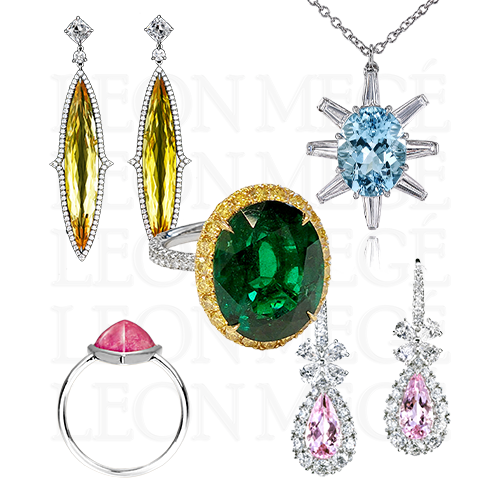 Beryl is a colorless mineral in its pure form, getting its rich hues from impurities in the crystals.
The Beryl family encompasses a group of very popular multi-colored gems. The single beryl species gave us charming Santa-Maria aquamarines, Colombian emeralds, tender pink morganites, heliodor in festive shades of yellow, ruby-red bixbite, and even colorless goshenites.
Emerald is the most distinct member of the Beryl family, typically heavily included, which helps determine its provenance and value. Other, less valuable varieties of the Beryl – Aquamarines, Morganites, and Heliodors usually have very few inclusions.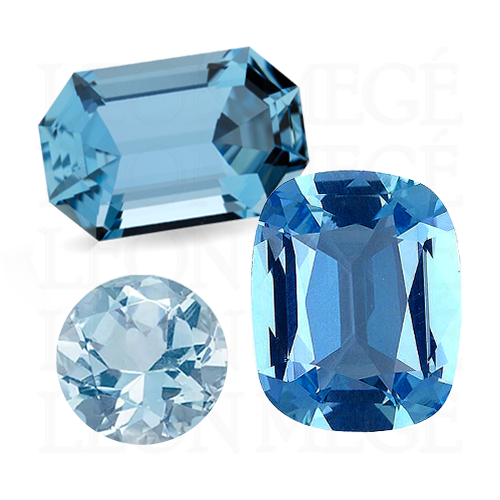 Aquamarine, meaning "blue water" in Latin, is a beautiful and plentiful gem of ancient lineage. It is a March birthstone. The largest aquamarine was discovered in 1910 in Brazil, weighing 243 pounds and yielding over 200,000 carats of faceted gemstones. The Romans believed a frog carved from aquamarine could reconcile enemies and make them friends. They also thought it absorbs the spirit of love: "When blessed and worn, it joins in love and does great things."
The Greeks and the Romans believed an aquamarine could aid in a safe passage across the seas. Perhaps this is why they considered aquamarine the most appropriate gift in the morning after the marriage consummation. In Medieval times aquamarine was used to rekindle married couples' love and render soldiers invincible. The same people believe that bathing will kill you.
Morganite, or pink beryl, ranges from pink or rose to peach to light violet and gets its delicate hue from trace quantities of manganese. It was named in 1911 by gemologist George F. Kunz after his boss, financier J. P. Morgan. Morganite is found in Brazil, Afghanistan, and California, but Madagascar is particularly famous for its deep pink material.
Leon Mege worked extensively with magnificent morganites, such as the important GIA-certified 35.73-carat pear-shaped statement ring or 15.59-carat Antique cushion Morganite pendant.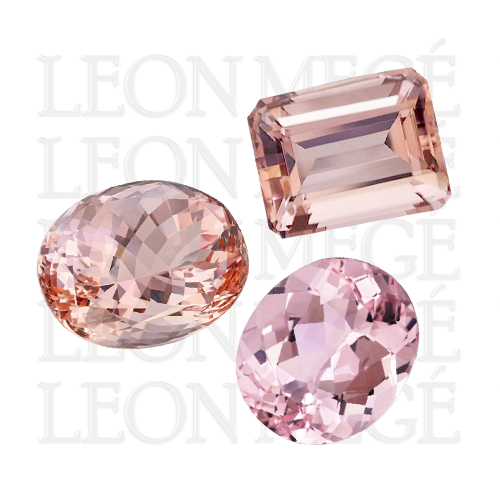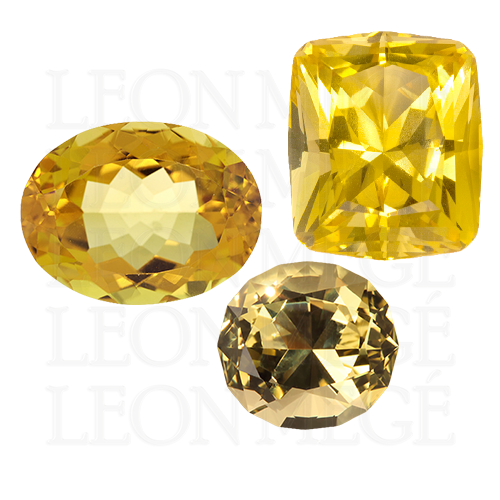 Heliodor, or Golden Beryl, is the most brilliant variety discovered in 1910 in Western Namibia. Heliodor, or Gift from the Sun in Greek, got its name thanks to its vibrant yellow hue. Initially, the name was used to describe only Namibian material, but eventually, all yellow and golden beryl varieties. Heliodor's vibrant greenish-yellow hue comes from traces of iron. Golden Beryl is a warm yellow or orange-yellow gemstone. However, this distinction is not usually made in the trade, and both terms are interchangeable.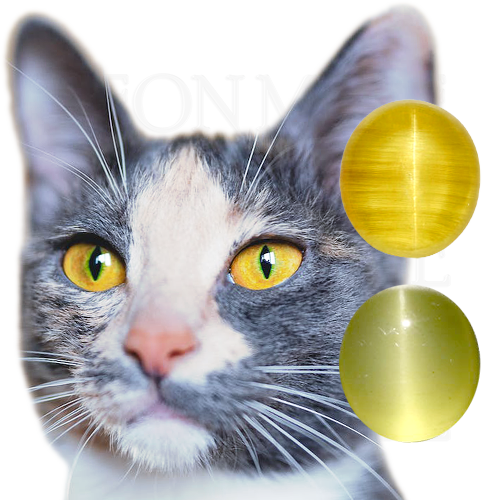 Rare translucent specimens of heliodor with "silk" of tiny needle-like parallel inclusions cut into cabochons exhibit a phenomenon called chatoyancy or cat's eye.
Pezzottaite is a relatively new beryl specimen with deep pink hues, often confused with red beryl. Pezzottaite has a trigonal crystal structure containing cesium and lithium. It has a variety of trade names, including Raspberyl and Raspberry beryl.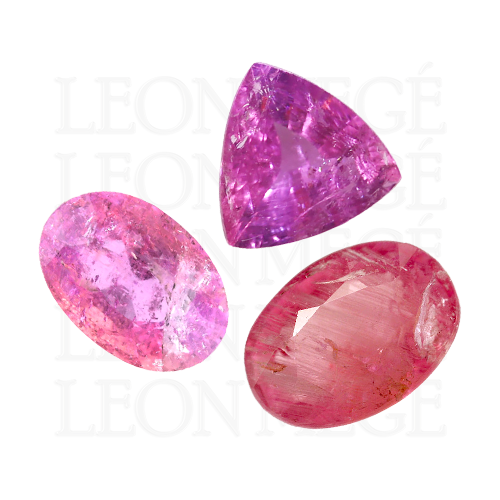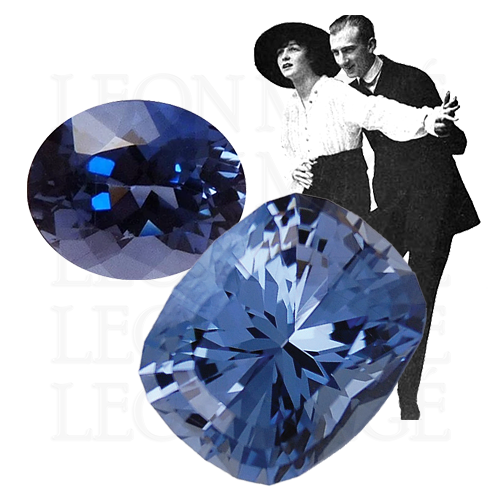 Maxixe Beryl has a deep sapphire-blue color caused by natural irradiation that gradually fades in daylight to a brown-yellow making the stone worthless. It comes from Maxixe Mine in Minas Gerais, Brazil, and a handful of other sources; that's why the terms 'Blue Beryl' or 'Maxixe-type beryl' is preferred. It is often irradiated to slow the fading when exposed to light or heat.
Maxixe is not just a type of beryl but also an Afro-Brazilian styling of the two-step polka, brought to Brazil by European immigrants. It is said that the maxixe fad was launched the same year as the Titanic and lasted about as long.
Goshenite, also known as white beryl, is a colorless to near-colorless mineral with hexagonal crystals of exceptional clarity. It is named after Goshen, Massachusetts, a small community near one of the first deposits found in the United States and the home of Three Sisters Sanctuary. The gemstone never caught up in jewelry, but its cute name earned it a small group of fans.