Antique Cushion cut diamond is a classic and timeless jewel. Its pillow-shaped outline, softly rounded corners, small table, high crown, and large open culet are easily distinguished from other diamond cuts. No other diamond cut can replicate the Antique Cushion's prized mix of checkered brilliance and extreme dispersion. 
Antique cushions are extremely rare. At any given moment, there are only a few antique cushions on the market for every thousand modern cushions. An antique cushion is the most desirable diamond cut used in high-end jewelry.
The fire of this precious prism of pure crystallized carbon is stunning during a candlelight dinner. The sparkle and scintillation in pure rays of sunlight leave other diamonds yellow with envy. On an overcast day, it will cradle your finger, permeating a soft glow and reminding you once again that you are loved by someone who knows that you are special.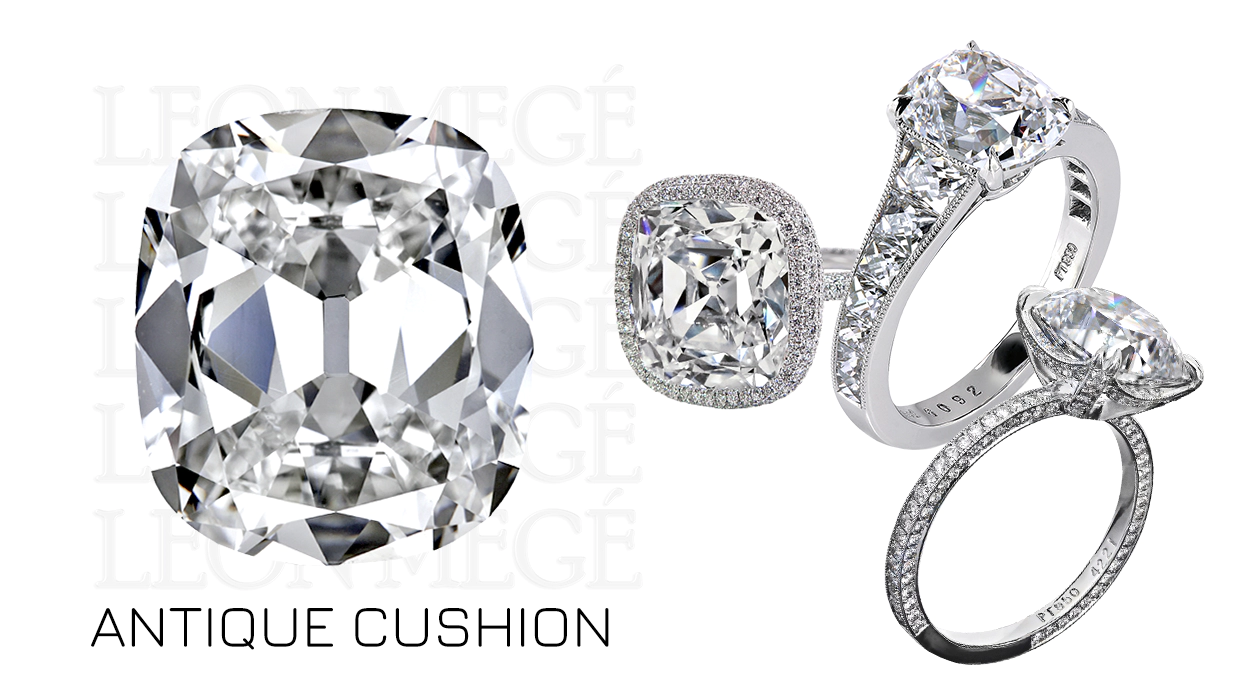 The most beautiful
pillow-shaped
diamond with large, stout facets, hypnotizing open culet, and regal pedigree.