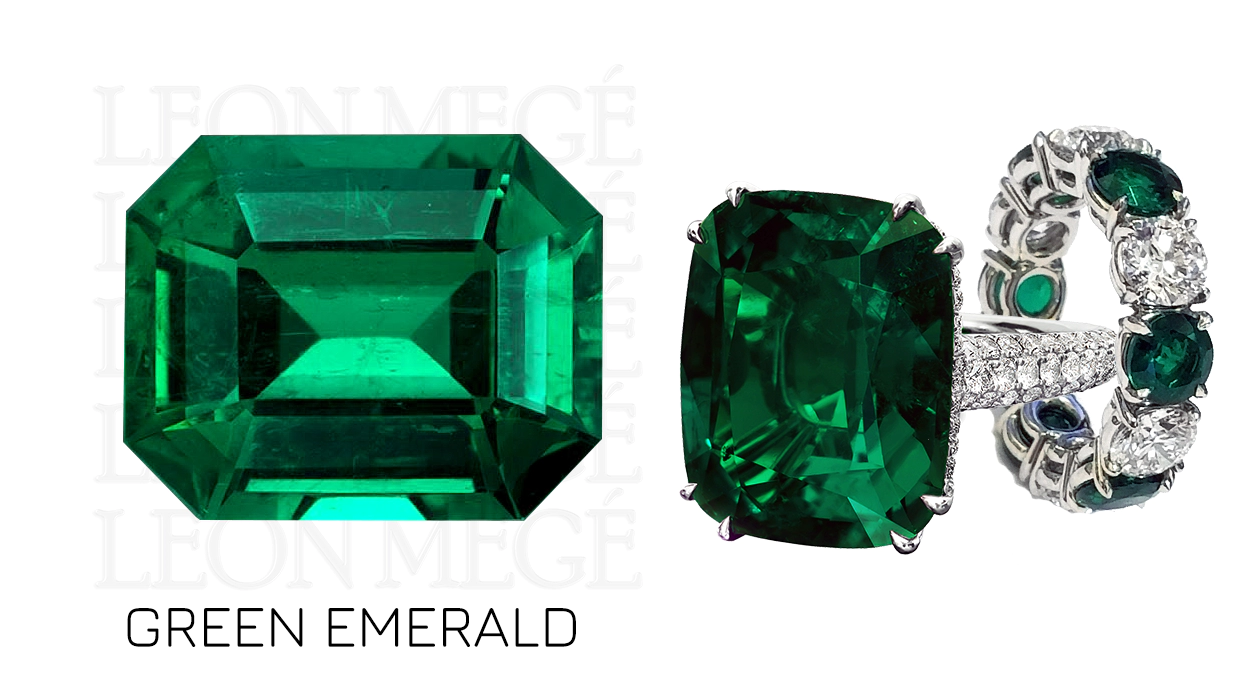 Emerald is a green variety of beryl with its color having the richness and opulence of a blooming tropical forest.
A fine emerald is absolutely breathtaking; since antiquity, its color has been synonymous with the color green. Emerald is one of the four precious gemstones along with ruby, sapphire, and Paraiba.
The main sources are Colombia, Brazil, and Zambia, while Afghanistan, Ethiopia, Madagascar, Australia, Pakistan, and Russia have lesser deposits. The most famous emerald deposit is the Muzo mine, just northwest of Bogota, Colombia. There are several major emerald deposits In Brazil: Minas Gerais, Bahia, and Goias.
Emeralds are the hardest stones to photograph; they are the most photoshopped gemstones. It is nearly impossible to take a picture that truly represents what you see in real life because digital cameras cannot capture the dynamic range of greens that exist in emeralds.  The same problem affects the computer monitors as well.
Emeralds are photographed using macro lenses, visually flattening the image and combining all inclusions into a single plane. Oil-filled fissures invisible to the naked eye become visible on the photograph, creating an appearance of a heavily included stone.
A close-up picture of an emerald is not a fair representation of the stone's true appearance, making a presentation of an emerald via picture or a video truly challenging.
Bixbite is an extremely rare and gorgeous variety of red-colored beryl. For every 150,000 gem-quality diamonds, only one red beryl is found. Gem connoisseurs love it, and it is marketed as Red Emerald.
Sometimes raspberry-colored beryl from Madagascar called Pezzottaite or "Raspberyl" is passed on as bixbite. Pezzottaite is also very rare but less valuable than bixbite.
Emeralds differ from inexpensive green beryl by their deep green color and intense saturation.
Emeralds and green beryls are the same species, along with aquamarine, heliodor, morganite, and bixbite. Pure colorless beryl is called Goshenite. The impurities cause various colors in beryl. Chromium and vanadium are responsible for the green color in emeralds, iron in blue aquamarines and golden beryls, and manganese in pink morganite and red bixbite.
Beryl crystals formed in hydrothermal veins from mineral solutions contaminated with impurities responsible for various beryl colors. Beryl is a cyclosilicate with the chemical composition Be3Al2 (SiO3)6.
Are emeralds treated?
Clear emerald crystals are highly prized among collectors and connoisseurs. Unfortunately, an emerald without visible inclusions that has not been treated with oil is a rarity. For centuries people used natural oil to infuse emeralds to conceal inclusions.
Oil is the most accepted emerald treatment. When used in small quantities, it has a minor effect on the stone price.
Using oil to fill fractures and cavities doesn't change color. Oiling does not permanently alter an emerald's look and can be removed or even evaporate over time.
Laboratories grade the presence of oil in emeralds as none, insignificant, minor, moderate, or significant. It is recommended to recertify an emerald at the time of the purchase to detect an oil treatment applied after a no-oil certificate was issued.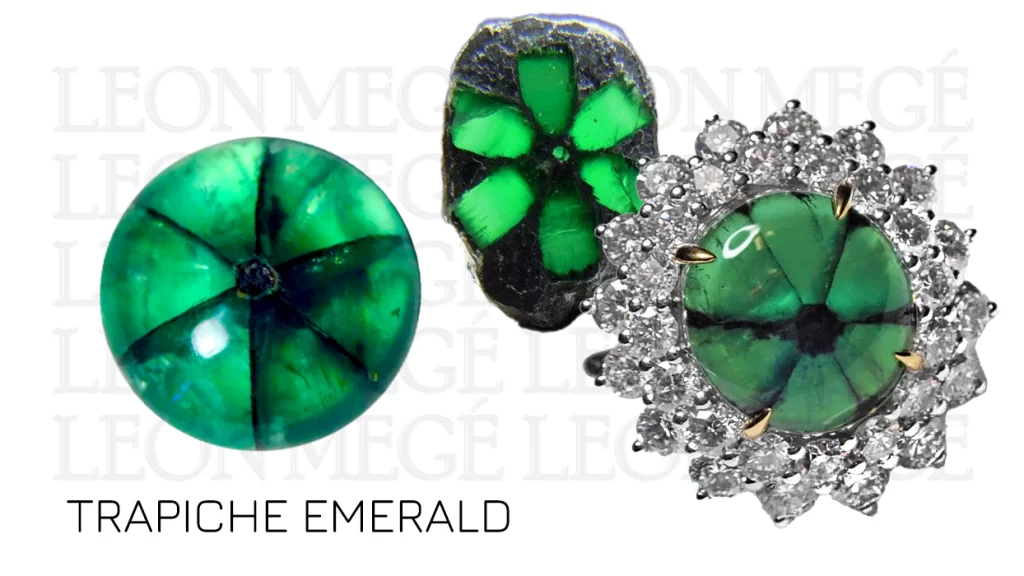 Trapiches are emeralds formed by inclusions separated into growth sectors radiating in a star-like fashion from the crystal's core. The name trapiche comes from trapiche (de azúcar) meaning "sugar. Their spikes look like the grinding wheels used to process sugarcane in South America.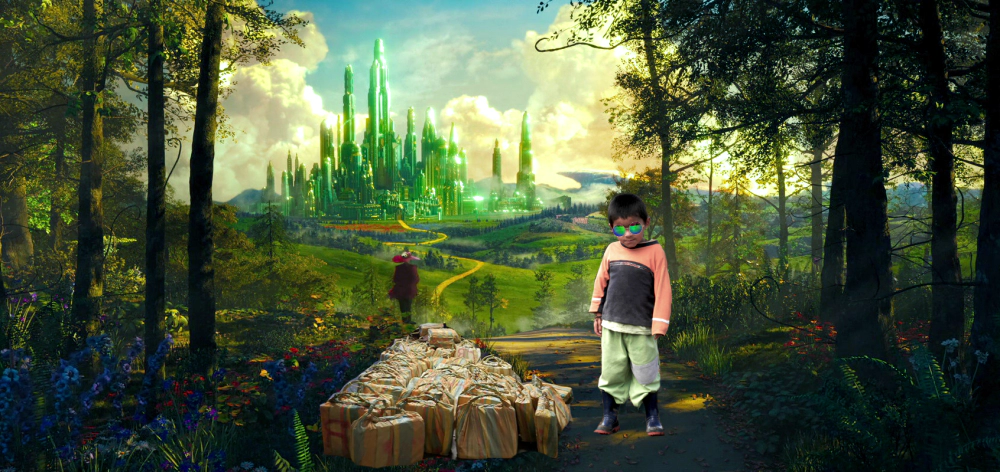 In L. Frank Baum's book, published in 1900, all residents of the Emerald City were duped into thinking that the city is built of emeralds. They were required to wear green sunglasses, which they apparently never took off. In the 1939 Wizard of Oz movie, the city was recast as a sparkling metropolis built entirely out of emeralds to take advantage of Technicolor.
Emeralds are cleaned by gently brushing with a soft-bristled brush in warm, soapy water. Do not soak emeralds in any cleaning solutions, and never use an ultrasonic cleaner. If necessary, an emerald can be re-oiled.