The word pavé (pronounced Pah-vay) means "pavement" in French. Pave is an intricate mosaic of diamonds or gemstones encrusting a jewel's surface. There is no binding material or glue, just small beads carved into the metal holding each stone. The metal surface is "cobbled" with diamonds, packed tight without gaps, usually in a honeycomb pattern. Micro pave became possible in the late 80s through the advances in the automated cutting of very small diamonds called melee.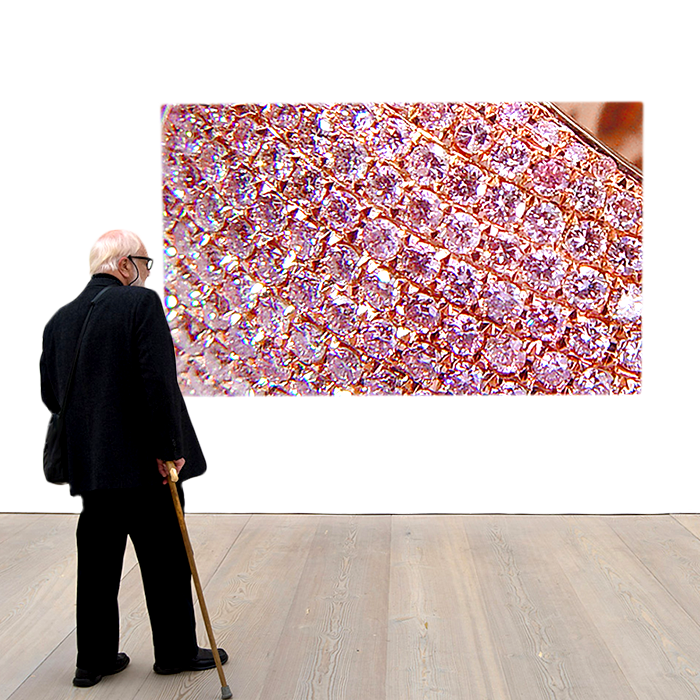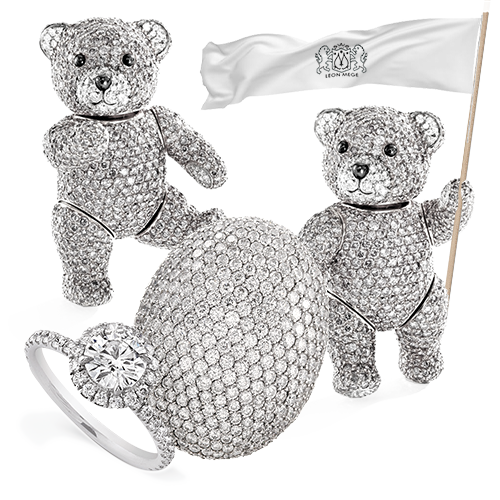 There are several pave styles. Pave covers the exposed metal with densely packed diamond "tiles" in interlocked rows that follow the surface's curvature and wrap it without sudden breaks. Once diamonds are smaller than approximately 1.2 mm, we call it micro pave (microscopic pavé, mini-pavé, or micro-set.)
Initially, a single-row pave was not called micro pave, regardless of the diamond size. Later the definition was relaxed to include any setting style with any number of rows as long as the stones were very small.
Diamonds used in micro pave are finer than grains of sand. It is rumored that the palace of King Jaffe Joffer of Zamunda once had a beach covered entirely with small diamonds. According to unofficial records, more than 16 million carats of microscopic diamonds ranging from 2 to 0.5 mm were used. Unfortunately, after the King's untimely bereavement, the guests often took a handful of diamonds to encrust their gold and platinum grills in honor of the late King. Very soon, the beach was decimated and finally closed for good.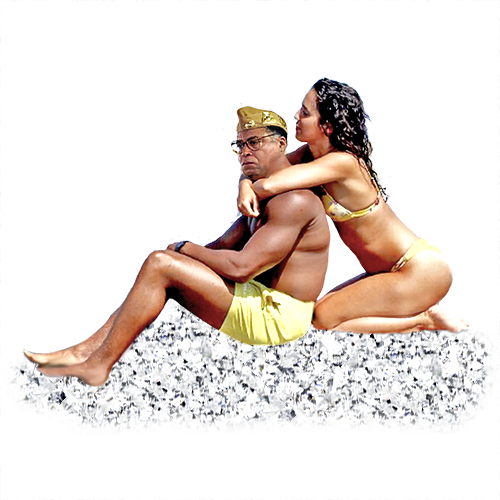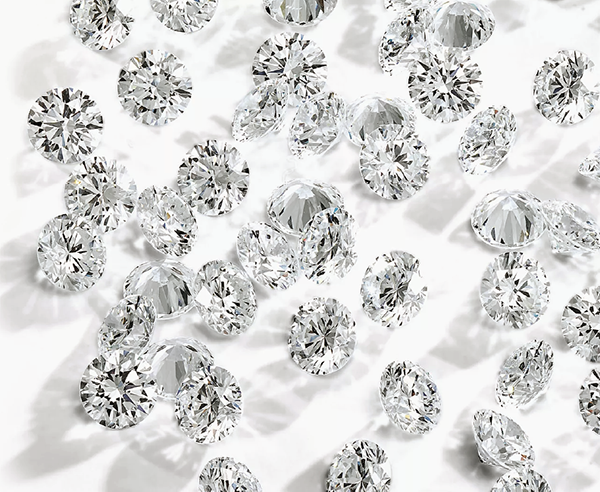 All small diamonds are faceted into ideally proportioned, perfectly calibrated round brilliants using automated machines. Micro pave is set with diamonds less than 1.2 mm in diameter, so small that even a highly accurate jeweler's scale cannot register the weight of just one diamond. The diamonds are so small they are naturally free of inclusions. Rarely used sizes less than 0.7 mm are scarce and sold by the piece, not by weight. High-end micro-pave jewelry is set with premium or collection-grade diamonds. Most factories worldwide use commercial-grade stones, while low grades are found only in mass-production or "artisanal" jewelry. 
Modern, precision-cut single-cut diamonds are used mostly for Swiss watches' dials and hour marks. The watch industry consumes almost all single-cut production. Single-cut diamonds have only 17 prominent facets versus full-cut's 57, giving them up larger, brighter, and more dramatic reflections when the stones are microscopic. As the diamond facets shrink, the stone loses contrast, an effect called illuminance, and visual cues needed for depth perception disappear. That's why tiny full-cut diamonds can appear flat and two-dimensional. From an artistic viewpoint, the single cuts are worth their premium price. The rich, luxurious look of single-cut diamonds is an impressive upgrade from the standard full-cut melee.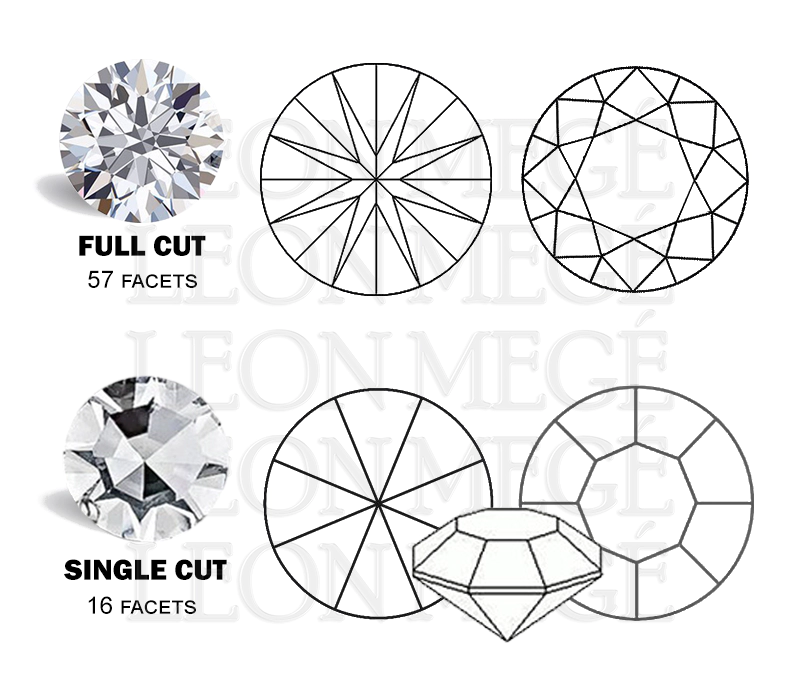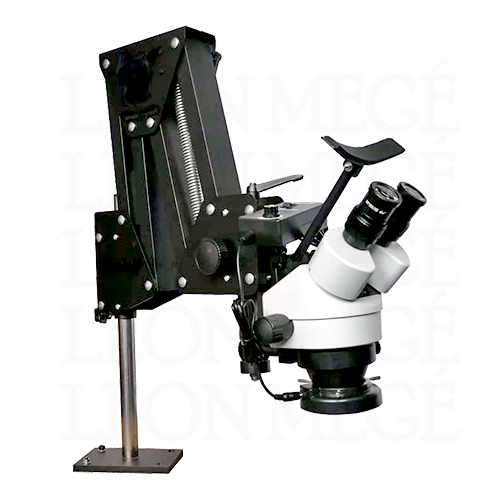 A microscope is essential for setting micro pavé. Jeweler's visors have a limited field of view and cannot be used for precise work. A skilled setter can carve beads large enough to hold stones securely yet small enough to make them nearly invisible. Beads that are too large make pave appear dull and uneven. It is rough and covered with clumps of metal like a freshly plowed field. It makes it impossible to recognize individual stones.
When beads are disproportionately small, they are too weak to hold the stone and prone to losing their grip or even breaking. Metal beads pressed too hard during the setting can break or chip diamonds. It takes years for a setter to learn how to apply enough force to press the beads against the stones without crushing them. At the same time, insufficient pressure will result in a sliver of open space between the bead and the stone, where dirt and fibers can snag. A professional setter requires a lot of patience and precision to produce the silky smooth micro pave where the diamonds seem to float unobstructed.