Payment
Accepted forms of payment
Retainer
Do you like getting paid for your work? We do too!
To provide an ample selection of stones and do a diligent search selecting, sourcing, and evaluating gemstones, we ask for a "good faith" retainer. The NONREFUNDABLE retainer signals your commitment to mutual collaboration, and it is required to:
Set up an in-person appointment
Initiate stone selection and design
Produce stone videos and photographs
Receive an unlimited number of custom quotes
The $400 amount will be credited back to you when you make a purchase. You can use a credit card to pay the retainer without additional fees. The retainer will never expire.
Our expertise and assistance with the stone selection
An itemized price quote (stone and labor separate)
An option of sourcing a stone from an authorized vendor unless we are unable to match the price
Professional guidance and unlimited consultations
Free in-house appraisal
The retainer will not limit your buying options or box you into unfavorable terms and pricing. Please call and talk directly to us, so we can easily resolve any concerns you might have.
The initial phone consultation and complimentary price estimate do not require a retainer.  
A retainer is a nonrefundable "Good faith" deposit. "Good Faith" refers to the requirement to act honestly and to keep one's promises without taking unfair advantage of our services or holding us to an impossible standard.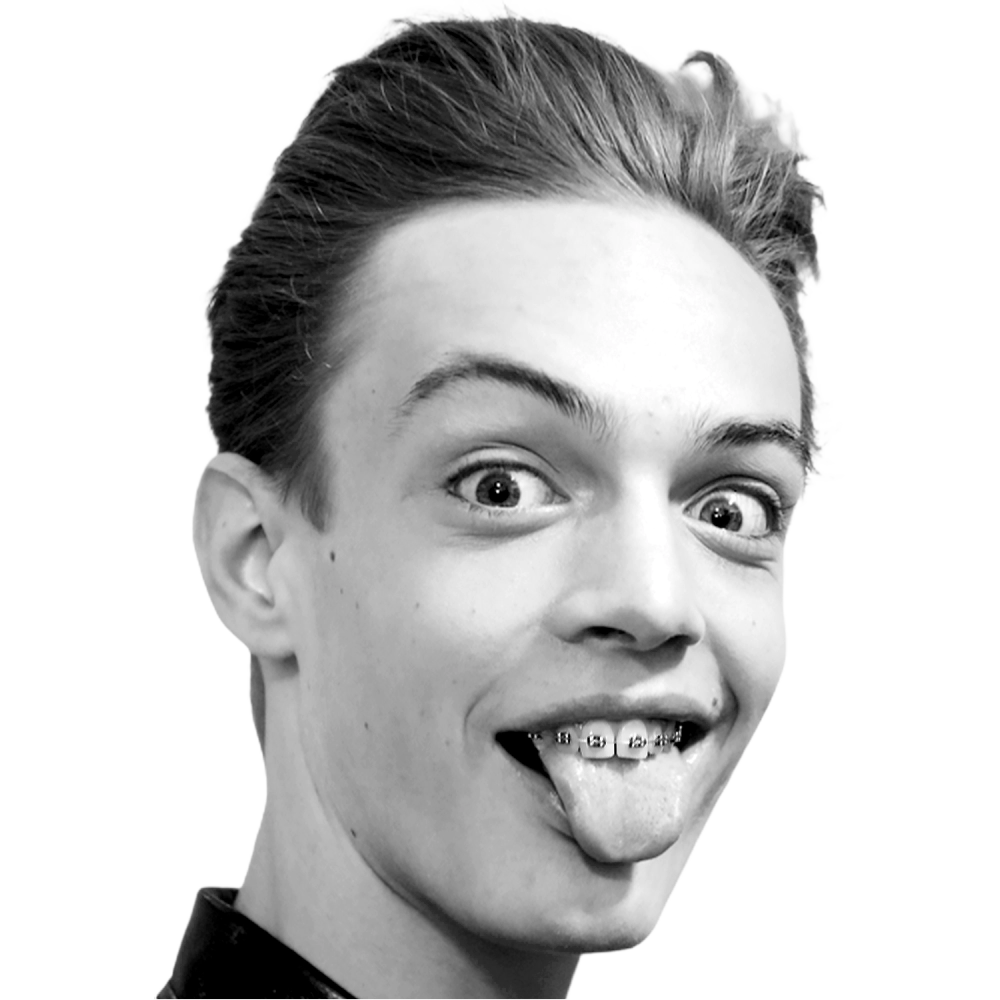 Unfortunately, there are people out there who take advantage of our expertise, time, and legwork without any intention of purchasing but take our time and effort away from legitimate clients like yourself.
Sourcing diamonds is a time-consuming process. We examine, sort, and prepare the candidates and carefully verify all supporting documentation and pricing before presenting them. Because our vetting process is thorough and meticulous, we pride ourselves on finding the best diamonds for all our esteemed clients.
Shipping
Complimentary Overnight Shipping
Enjoy free overnight shipping when you purchase a stock item or order a custom piece with all stones supplied by us.
We will never send a package without contacting you first. Before making shipping arrangements, we will reconfirm your shipping address and delivery day. We will never send a package without contacting you first. Before making shipping arrangements, we will reconfirm your shipping address and delivery day.
We will provide the tracking number as soon as the package is pick-up at our location. We cannot guarantee the exact time of the delivery. A third party is involved, and we have no control over it.
For your protection:
All packages are insured to the full value.
All deliveries must be made to a physical business or home address.
All packages require an adult signature.
Items valued at over $75,000 are shipped with Brinks or Malka-Amit. Packages must be delivered to a valid business address or picked up at the carrier location. Please get in touch with Brinks or Malka-Amit regarding their fees, locations, and hours of operation. Once someone signs for the package, the insurance coverage ceases to exist. Please delegate a trusted person to sign on your behalf if you cannot accept the parcel.
Only items where Leon Mege supplied all materials and labor are eligible for free shipping. In other words, if we set your grandmother's stone, you pay for shipping.
Please contact us to estimate the shipping cost of pieces with heirloom stones. The rate is not guaranteed; it is an estimate, subject to change by the carrier without notice.
All packages originate from zip code 10036.
All orders are shipped overnight via a carrier of your choice.
Orders placed after 3 pm Eastern Standard Time on Thursdays will ship on Mondays.
Saturday deliveries are not allowed by our insurer.
Our shipping address:
Leon Megé, Inc.
151 West 46th Street, Suite 900
New York, NY 10036
Telephone (212)768-3868
The easiest and safest way to get your items to us is by bringing them in person. If you drop-ship a stone, please ensure your customer number is included.
Avoid shipping items during our vacations or Holidays. We are not responsible for any unsuccessful delivery attempts while we are closed. A sender is solely responsible for lost, damaged, or returned articles and shipping costs resulting from unsuccessful deliveries.
Wrap your valuables in a small piece of soft material such as polyester or cotton fiberfill, a piece of soft fabric, cotton balls, or paper tissue.
Wrap your valuables in a small piece of soft material such as polyester or cotton fiberfill, a piece of soft fabric, cotton balls, or paper tissue.
Seal it in a small zip-lock-type plastic bag. Place the bag inside a small Brown Kraft coin envelope. You can use it to write your personal information, such as the correct spelling of your name, telephone, email, and shipping address. If you know your account number (look for it in the subject line of an email we sent you), please write it on the envelope as well.
Secure the sealed coin envelope inside a padded Bubble-Mailer-type envelope.
Secure the Bubble Mailer inside a SMALL size FedEx/UPS box. Use Scotch tape if necessary to make sure it doesn't move around.
Seal the box, and seal all edges with security or Scotch tape.
Place the SEALED box inside a MEDIUM FedEx/UPS shipping box.
Make sure to use foam chips, wrinkled paper, wood chips, shredded paper, or any other recycled material to fill the gaps.
Close the box and shake it. If you hear rattling, reopen the box and stuff more packing chips.
Seal the outer box.
Do not write anything that indicates the package contents outside the box.
Pack only stones and jewelry. Any ring boxes, pouches, holders, etc., will be discarded along with the packaging material. We will not be responsible for those items, no matter how much sentimental value they hold for you.
Once your package has arrived, we will immediately notify you by email. If you haven't heard from us in a while, please follow up by phone. Packages sent with registered mail might take longer to arrive than expected.
Going "Postal"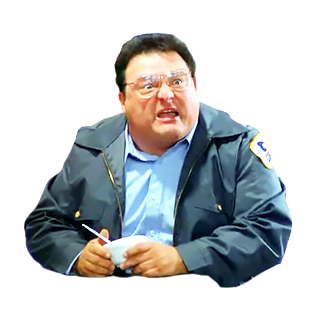 The least expensive way to purchase insurance is to use US Registered mail. As of 01/01/2018, US Registered mail insures packages up to $25,000. Declared value is not insurance. FedEx or UPS do not sell insurance.
Always check with your insurer. They might be able to provide free insurance coverage, which is the bulk of the shipping cost. If not, make sure to purchase enough insurance to cover a replacement in the case of a loss.
International Shipping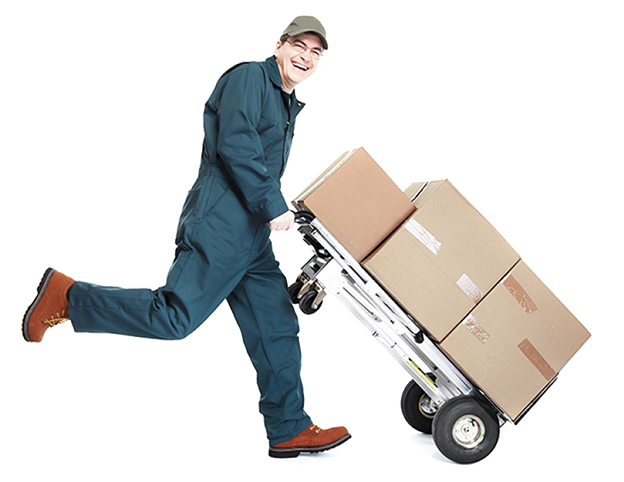 The cost of international shipping is not included in the purchase price; please contact us for a quote.
Any customs charges, import/export duties, and other local taxes and fees are the customer's responsibility, even if the recipient refuses the delivery.
Some countries impose additional fees collected by the carrier at the delivery time. These COD charges are the client's responsibility. There is little chance of customs delaying or denying a delivery because we use reputable international carriers such as FedEx or UPS.
We ship jewelry and stones globally, including Australia, New Zealand, Hong Kong, Singapore, China, Korea, Thailand, and the European Union.
Placing Order
Purchase must be paid in full, and our bank clears the payment before the item leaves our premises.
All sales are final unless stated otherwise. All prices are in US dollars.
Purchase order
A Purchase Order (PO) is a binding contract describing all costs, terms, and conditions of the sale. Signing it constitutes the acceptance of all terms without exception.  A Purchase Order will supersede a Work Order, regardless of the order in which they were drafted.
Once the PO is signed, it becomes a mutually binding agreement that cannot be revised or canceled under any circumstances. The execution of every design aspect must be left to Leon Megé's sole discretion as an artist, except the specifications explicitly described in the Purchase Order.
Deposit
Custom order is usually paid in two steps. A deposit is 50% of the total amount. Once paid deposit cannot be refunded. The balance is due before the item is delivered.
Full payment is required for custom
wedding bands
work with simulants, lab-grown, synthetic, treated, semi-precious 
work with low-value gems
work involving conceptual or unusual designs
work with vulnerable gemstones
The terms of the sale will be honored for one business day after the PO is issued unless there is a written agreement to extend the terms. If a deposit is not received within 48 hours, the Purchase Order is null and void.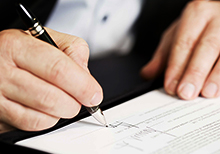 After the work is complete, the balance must be paid in full within 30 days. Failure to pay the balance will result in a 5% interest compounded monthly and added to the total. Failure to pay the balance within three months from the day of the initial purchase will result in the deposit's complete forfeiture. Failure to settle the balance within six months will trigger legal action to collect any without further notice. If the project is abandoned for any reason, the customer is still responsible for paying the full amount, regardless of the completion stage.
The point of sale
The moment both sides verbally agree to the purchase is the moment the sale took place. Once the agreement is reached, the Purchase Order will be drafted and sent to you to be signed. Until the order is processed and paid for, both sides are expected to honor the verbal agreement.
Any client who failed to follow through with the payment for the agreed-upon purchase will be blacklisted. Any contact or purchases in the future will be refused.
Production
The production officially starts on the day the PO is signed. Due to the unpredictable nature of custom work, a deadline cannot be guaranteed. Leon Mege is not responsible for any monetary loss to the client due to a completion delay. Custom work cannot be returned unless it is sold under the Tranquility Program. The eligibility must be stated on the Purchase Order.
Upon receiving the item, a client has ten days to notify Leon Mege Inc. of any damages based on the condition, grade, or quality of the goods. Such notice must specify in detail the particulars of the claim. Failure to provide such notice within the requisite time constitutes an irrevocable acceptance of the goods.
Disclaimer
In no event shall Leon Megé Inc. be liable for any indirect, special, incidental, or consequential damages arising from a customer's purchase or use of any product or service, even if Leon Megé Inc. has advance notice of the possibility of such damages. Any loose gemstones are sold on the condition that they will be set in Leon Mege jewelry.
All questions regarding stock availability, return policy, costs, and availability must be asked before purchasing. Leon Mege, Inc. makes no explicit assurances or guarantees regarding the finished item's appraised or market value. Leon Mege cannot be held liable for any accidental errors/typos, obsolete, outdated, or incorrect information on our website.
Because of their intended usage, Leon Megé Inc. makes no warranties whatsoever, expressed or implied, written or oral, to purchasers of their products regarding performance, safety, fit, merchantability, or length of service.
Purchasers are responsible for the selection of proper goods. They must rely on their skills or judgment that such goods are suitable for the purchaser's application.
Under the United States Copyright Act of 1976, Leon Megé Inc. retains all rights to all patterns, concepts, engineering techniques, processes, designs, directions, drawings, models, prototypes, computer data, et al. unless released explicitly in writing.
They are held to Leon Megé, Inc. rights conventions of National Patent, Trademark, and Copyright laws. They are the property of Leon Mege, Inc. Leon Mege's work is guaranteed for life.
The consumer must exercise proper care to display, handle, wear, store, and clean the jewelry. The manufacturer's warranty does not cover any damages caused by everyday wear and tear.
Sales Tax
We do not collect sales tax on items shipped outside of the New York State or to foreign countries.
We do not collect import duties on items going to foreign countries.
We collect 8.875% New York state sales tax only when the items are delivered within the state of New York or picked up in person at our Manhattan location.
The actual sales tax associated with your purchase will be calculated at the time when your order is to be shipped, at which point you will receive your final invoice.
Heirloom diamonds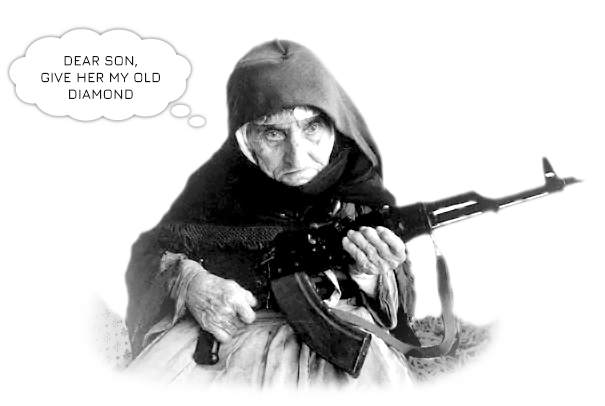 We insist on supplying all diamonds and gemstones because the choice of the stones has a huge impact on the look of a piece. If you inherited an heirloom passed down by your ancestors, we would be happy to design and craft a new mounting using your own gemstone or a diamond.
Our exclusive designs, such as "Cosmo," "MonCheri," "Cold Fusion," and "Lotus," are made only with stones supplied by Leon Mege. 
To create a beautiful piece of jewelry, one has to start with the most beautiful stone. Our diamonds and gemstones are hand-selected by Leon Mege and our staff gemologists for their outstanding qualities and values, as well as their intricate beauty. Leon Mege is your best choice for buying diamonds and gemstones. Our stones are hand-selected, evaluated, and vetted for their outstanding qualities and value, as well as their appearance.
A keystone is a crucial element of a jewelry piece. It should be carefully selected to be suitable for the intended design. To help you find, select, and acquire a perfect stone, we cultivate close relationships with the best diamond companies in the world.
Merriam-Webster's definition of an heirloom: "A valuable object owned by a family for many years and passed from generation to generation."
We will not consider a diamond or a gemstone an heirloom when:
you bought the stone after contacting us first
the stone was purchased less than a month ago
the stone's certificate was issued less than six months ago
Glass/plastic-filled, coated, or structurally unstable gemstones are not acceptable.
We respectfully decline a commission from those who were shopping with us but purchased elsewhere. We respect our colleagues who have previously worked with you and sold you the stone.
Please give us a chance to match the deal and get you a better diamond at a better price. We sell diamonds wholesale and guarantee the lowest price.
We can trade in or upgrade your diamond.
A diamond is forever, but grandma's ring is not. Give your heirloom a bespoke upgrade. We can give a new life to a treasured heirloom with a beautiful design and impeccable artistry. 
By securing relationships with suppliers working with the finest jewelry houses in the world, we can offer supreme craftsmanship at a fraction of the cost. Our discerning clients will find highly attractive the exquisite diamond and gemstone selection combined with our guaranteed lowest price.
Leon Mege jewelers allow the convenience of buying a diamond or a gemstone at a wholesale price and setting it into a bespoke custom piece unrivaled in its quality and finesse.
Lifetime warranty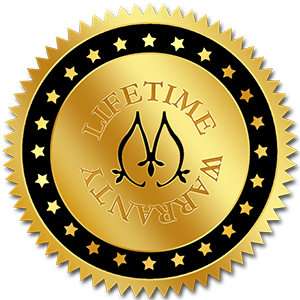 The Leon Megé brand and reputation are your best assurance of impeccable quality and aesthetic perfection. Each piece complies with the highest manufacturing standards and is guaranteed to be free from any manufacturing defects for life.
Our lifetime warranty covers every manufacturing fault or latent defect, but it rules out damages caused by fair wear and tear, loss, theft, inappropriate use, or natural disaster.
All warranty repairs and adjustments of issues caused by faulty manufacturing will be made free of charge, and Leon Megé, Inc, will cover all domestic shipping costs. Our quality-control staff inspects every item under 20x magnification before delivery, so it is highly unlikely for anything to be less than perfect. If we determine that the repair is impossible, we reserve the right to scrap the whole piece and re-make it from scratch. When available, we attempt to replace the item with one of the same size, grade, and value.
What could go wrong?
The most common manufacturing defects are:
Metal fracturing
Loose stone(s)
Warped or misshapen parts
Distorted symmetry
Dirt residue
Fractures
Fractures or cracks missed by our quality control team will be repaired free of charge. A warranty does not cover the cracks caused by metal fatigue (repeated bending and warping of metal) resulting from normal wear and tear. While minor repairs can be done free of charge, the cost of extensive repair is the customer's responsibility.
Missing pavé stones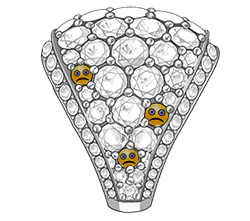 Unfortunately, the loss of pavé stones (1.5 mm or less) cannot be prevented and is eventually expected to happen. It is not caused by faulty manufacturing. The tiny size of the stones determines the strength and stability of the beads holding them. Beautiful but delicate pavé can be affected by even moderate wear. It is no problem for us to replace them. Labor is free; the customer will only pay for the stones and shipping. Please use this link to check our fees. 
Stones over 2mm
Due to the high risk of fraud, Leon Megé is not responsible for losing any stone larger than 2 mm, regardless of when or under which circumstances the loss occurs. The cost of replacing such a stone is the customer's sole responsibility. Please consult your insurance provider. Larger stones will be re-set free of charge except when an extensive repair is required.
Completely Worry-Free
If the issue has resulted from normal wear and tear, you will only be charged for the actual cost of repair materials, but not for our time and attention.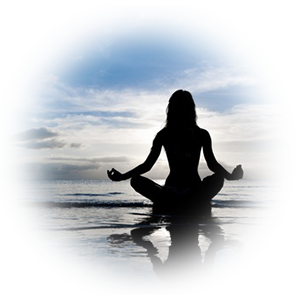 If a problem ever occurs and the item appears damaged or defective, get in touch with us as soon as possible. Do not continue to wear the piece to avoid any further damage. If an issue requires our attention, the item will have to be returned to us for inspection or repair.
Please make sure to contact us before returning any merchandise for inspection. If you need our assistance shipping it back, please let us know. Upon arrival, the item will be subjected to a detailed and thorough examination. If no defect is found, the repair will be refused. The item will then be returned at the client's expense.
Limitations
The warranty is null and void if:
A third party repaired or altered the piece without Leon Megé's written authorization.
We were not made aware of the fact that excessive force caused the damage
The piece is damaged beyond repair. We can offer assistance in filing a claim with your insurance provider.
The client's account is not in good standing
There is evidence of any tampering
The warranty does not apply to any estate jewelry, items sold at a discounted price, or items sold in "as-is" condition. Please check the warranty status before purchasing.
By appointment only
We are conveniently located at
151 West 46th Street
Suite 900
New York, NY 10036
We meet with clients by appointments that must be scheduled in advance. Walk-in visitors will be turned away with no exception. 
Meeting in person requires a retainer from all new clients. We also need to know the purpose of your visit so we can be productive. 
Once you enter the premises, please be aware of constant video surveillance. There is no public access to our work area to prevent disturbing our employees during their sleep. We do not offer a tour of the facilities.
We ask you to avoid taking photographs or recording video or audio. Any weapon-carrying security personnel will be asked to be stationed off the premises.
Insurance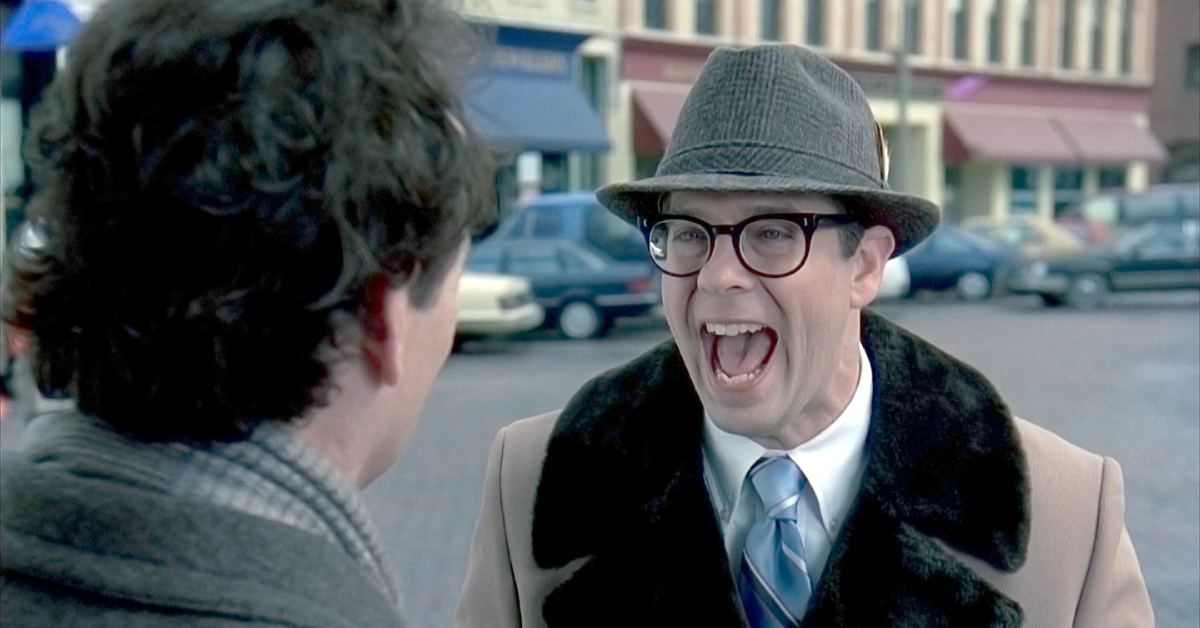 Your valuables are safe with us – we are fully insured!
The standard Jeweler's Block policy covers our premises and all valuables we keep, including our clients' personal property.  If necessary, the coverage can be extended to protect valuables over one million USD.
The Jeweler's Block policy is the gold standard of coverage of the Diamond District's jewelry businesses. It covers all kinds of risks to manufacturers, wholesalers, retailers, and collectors, from raw material mining to the retailing of finished goods. The standard policy does not cover the potential damage to the stone during bench work. We provide additional coverage against a minute chance of inadvertent damage to the stone during fabrication and setting free of charge to all our clients.
While any gemstone is handled with the utmost care by our qualified professionals, the "Bench Clause" will give you peace of mind not available elsewhere. The exclusive coverage is made possible by our outstanding reputation in the jewelry trade.  All our jewelers and setters are trained to protect the safety and integrity of any gemstone.
Protect your new purchase
Your new piece of jewelry, be it an engagement ring or anything else, is a valuable investment, and we encourage you to get it insured. To do that, you will need an appraisal. We can provide a copy for you free of charge. Additional information about appraisals is available here.
Jewelry can be easily added to your existing home policy. If not, do your homework in advance to ensure the policy is initiated when the piece is delivered to you. As with any insurance policy, give serious consideration to your deductibles. We recommend taking and keeping close-up photographs of each piece. Keep the gift folio that contains the Leon Mege Certificate of Authenticity, sales invoice, and all gem lab certificates in a safe place.
We will be happy to work on your behalf with any insurance company should you have any issues in the future.
Diamond Upgrade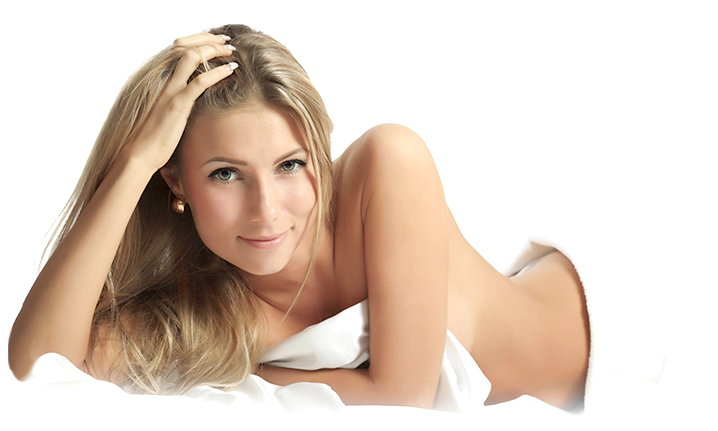 At a busy shopping mall, a wife calls her husband:
– I can't find you! Where are you?
– Remember the store where we saw a diamond ring 15 years ago, and I told you I'd buy it for you one day?
– Yes, yes! I do remember that store!
– I am in the bar next to it…
Diamonds purchased from Leon Megé are entitled to our exclusive Lifetime Upgrade. We will credit the full amount of the original diamond price towards the purchase of a new stone.
One upgrade per customer per year is allowed
The earliest upgrade can be one year from the purchase date
Only the keystone is eligible for an upgrade.
Only the diamond is upgradeable, not the mounting. The upgrade is calculated based on the value of the center stone only, excluding mountings, rings, settings, or additional stones. The traded stone must be delivered to Leon Mege, Inc. before we provide any price quotes for its replacement are provided.
The minimum value of the replacement stone must exceed the original price by at least 200%. For example, a $10,000 stone can be upgraded to a stone that costs $30,000 or more. A stone must be upgraded to a larger stone of the same shape and cut. The replacement stones are not eligible for the price match guarantee. The cost of the new mounting is the customer's responsibility.
Stones other than natural diamonds, such as lab-grown diamonds, are not eligible for an upgrade.
To qualify for an upgrade, the diamond must be:
Natural, not lab-grown

Clarity grade VS1 or above

Color grade G or above

GIA certified

Rounds – 2-carat, fancy shapes – 3-carats maximum size

Fluorescence – None or Faint
Upgrade eligibility must be stated in writing on the original invoice at the time of the purchase.
The original GIA certificate must accompany the diamond.
All upgrades are subject to examination and approval by our staff gemologist.
Repairs & Alterations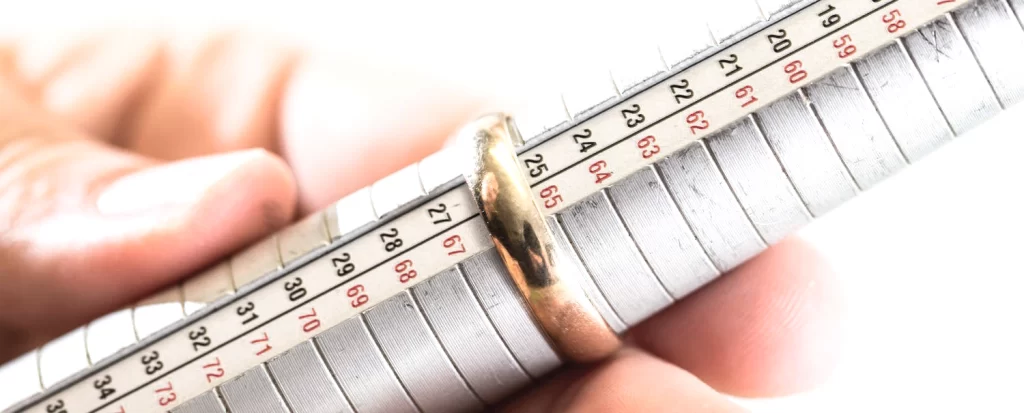 We will service Leon Mege pieces purchased directly from us. Please get in touch with the dealer where you purchased the item. We will not service pieces purchased secondhand, altered, or repaired by an unauthorized jeweler. Counterfeit pieces will be reported to authorities. 
We stand by the quality of our craftsmanship. All our jewelry is guaranteed to be free from defects. We will do our best to perform the necessary repairs promptly, without delay, and with a minimum waiting time. You are welcome to bring your Leon Mege jewelry for cleaning, repairs, sizing, or alterations. An appointment is required to drop off an item in person.
How long a typical repair takes?
We always attempt to complete the repair on the same day, regardless of the warranty status. However, to expedite the repair, we recommend an early morning appointment. 
If the repair cannot be completed while you wait, we will keep your piece and notify you when it's ready. Please do not assume that your repair is fast and straightforward. Sometimes a simple problem indicates an issue that needs to be addressed. We will investigate and try to find the real cause of the damage, and if discovered,  we will suggest a solution.
For example, a missing pave stone can be traced to an accidental bump. In such a case, a replacement is a simple, 10-15 minute job. The repair will take much longer when the piece is deformed, causing the metal to crack. There will be additional costs associated with the repair.
Please let us know the nature of the problem to be better prepared when you come in. Unfortunately, we cannot provide a precise timeframe until we examine the piece and assess the damage. Same-day repairs are unavailable on the last day before a weekend, vacation, or holiday.
What is the cost of a repair?
Any repair that costs over $100 requires the client's explicit consent. Less expensive repairs are done without confirmation. A client is fully responsible for the cost of the repair. All repairs come with a complimentary check-up and cleaning.
There is a minimal chance of a complication arising during the repair. However, the client bears full responsibility for any inadvertent loss or damage during the repair. We are not responsible for any monetary loss or moral trauma resulting from the repair.
As soon as the repair is completed and the item is cleaned and inspected by our quality control minions, we immediately notify you via email or phone. You can call us to schedule a pick-up, or we can ship it to you. The shipping cost is your responsibility. Please call us for additional information.
Removable parts replacement
We do not sell stud backs separately. However, in case of loss, we will accommodate requests for spare parts from clients who have previously purchased studs from us. Please get in touch with us for current pricing.
Alteration vs. Adjustment
An adjustment is a minor modification to improve fit. It is usually done free of charge. Alteration is a significant change beyond the scope of the original design. The cost of each modification is determined individually. Any unauthorized alteration or enhancement of a genuine Leon Mege article will void the warranty and its serial number removed from our register.
Complimentary ring sizing
The ways to adjust a ring size:
Cutting or adding a section to change the circumference
Rimming out the excess metal from the inside (increase only)
Stretching or compressing the band (only plain bands)
Adding fillers such as balls, shots, bullets, liners, springs, or other "speed bumps" to fill the extra space inside.
We offer a one-time complimentary sizing within three months from the purchase date, except for rings:
extremely large or very small finger sizes
set with gemstones other than diamonds
purchased during a clearance sale
channel-set rings
showing signs of excessive damage not consistent with normal wear-and-tear
with a prosthetic mechanism for opening and closing
Additional charges apply for sizing beads, bullets, balls, and shots. Minor sizing for large-size plain shanks is one size up or down. Smaller plain shanks can be sized half-size up or down without voiding the warranty. Minor sizing of diamond set shanks is typically a quarter of a  size.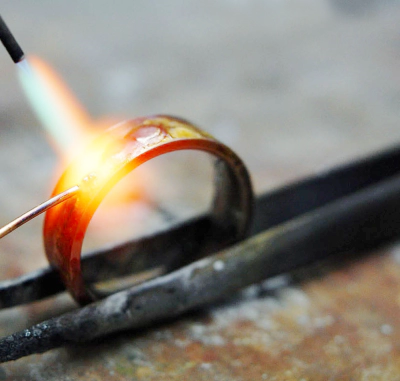 Typical sizing requires cutting through the shank and adding or removing a section. A laser welder is used for welding to form a seamless finish.
Welding the seam is not difficult, but reshaping the shank is often complicated and, in extreme cases, impossible. Bending the shank stresses all soldering joints and shifts metal around stones. That's why ring sizing can be compared to a small surgery. It should be avoided unless it's absolutely necessary. Wearing the ring in the home climate for a few seasons before sizing to make sure it is necessary is recommended.
Engagement rings without pave and plain wedding bands are relatively simple to size. The bands can occasionally be stretched or compressed without cutting. Pave- or channel-set wedding bands are difficult and too expensive to size. Buying a new one is a better option.
Shared-prong bands cannot be sized and have to be re-made. Eternity-style bands cannot be sized gradually; the diameter of a stone added or removed determines the adjacent sizes. Sometimes increasing the size by reaming out the excess metal inside the ring is possible. The gain is usually very small – about 1/8 of a size at best. The exact range depends on the amount of extra metal available for removal. 
Sizing up (increasing the size) is less complicated for rings with only one center stone. Enlarging rings with multiple stones is difficult and might lead to stones bumping against each other.
No matter what sizing you require, we will find a sensible solution.
Fees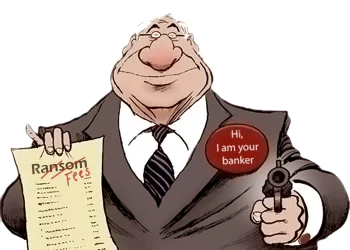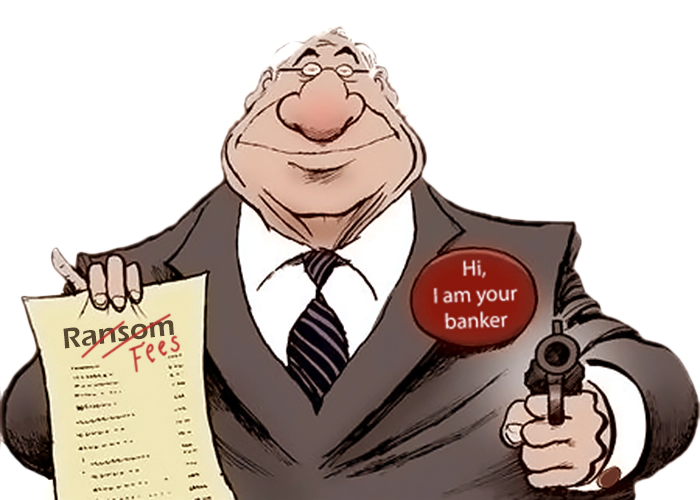 International wire transfers
All international wire transfers are subject to a $30 fee if the amount cleared is less than the amount due. This happens because greedy international bankers have a habit of charging multiple fees while handling your money.
Returned check fees
Upon endorsing your check, you guarantee that the funds are available in full. Any returned check will incur a fee of $200 for every instance.
Gemstone certification
A handling fee will be charged in addition to the grading fees charged by the lab. Please contact a gemological lab of your choice to get the price. To bring a stone to the lab by yourself without our involvement is free.
$150 per certificate
($300 overnight)
Authenticity verification
Identification and verification of the authenticity of Leon Mege's jewelry piece.
Unscheduled service
For any service or work that requires our immediate attention that was not scheduled in advance, a fee of $100 per hour will be charged with a one-hour minimum.
Should more than one person be involved, the fee will be charged per person per hour. Should any Leon Megé employees involved in the matter be required to work overtime, the hourly rate will be $250 per hour.
Re-setting a missing pave stone
The cost of labor and the stone itself. The maximum diamond size is 0.05 carats
Jewelry box replacement
A fee will be charged for replacing the original Leon Megé iconic burgundy leather box with the Art of Platinum logo embossed.
Laser engraving of a diamond
The handling charge for submitting a stone for a laser engraving. In addition to the fees charged by the lab that does engraving.
In-house Appraisal
The fee is waived when a center stone is supplied by Leon Mege, or an in-stock item is purchased. The appraisal is issued for the sole purpose of obtaining insurance.