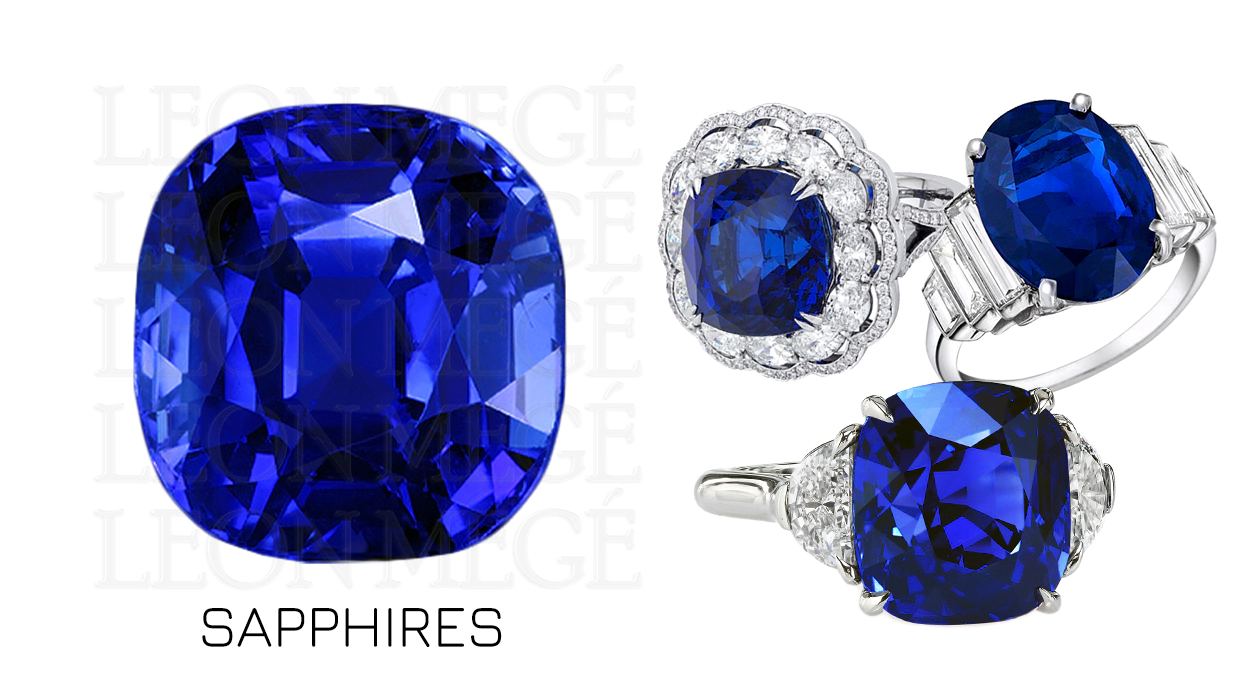 Sapphires are among the most coveted gemstones that come in a rainbow of colors, presenting jewelry designers with endless possibilities.
Blue is the most common color of a sapphire. The word sapphire not preceded by color means it is blue.
Sapphires are multi-colored crystals of corundum with exception of the red variety called ruby.
The impurities give corundum its many colors: pink, orange, yellow, purple, green, and black. The colorless corundum is called leukosapphire. Trace elements that contaminate a corundum crystal cause it to take a different hue. Iron turns sapphire blue, titanium yellow, and chromium purple.
It's hard to believe that one of the most precious gems, the same metal used to make soda cans.
Sapphire's essential properties are the color strength, color saturation, and purity of its dominant hue.