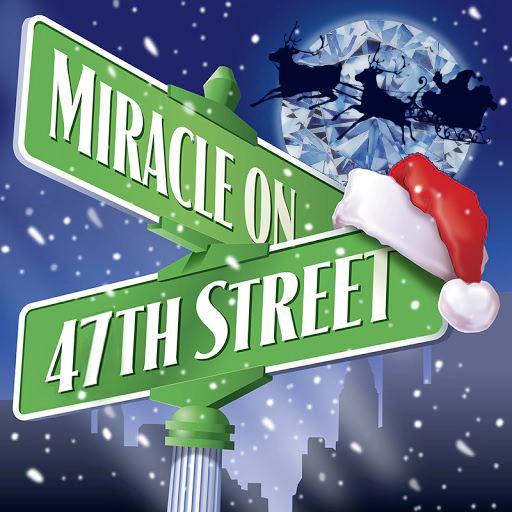 Be realistic with your expectations.
-Do you have a 3-carat diamond?
– Yes, we do.
– Top color, ideal cut?
– Yes. What is your budget?
– 500 dollars
– … You are in luck! We have a flawless 3-carat diamond, and it's only $500!
– You are kidding!!!
– Yeah…. But you started it!
Diamond is the solid form of carbon, crystallized in a cubic structure. Diamonds can naturally grow deep inside the earth as a mineral or can be of synthetic origin. Synthetic diamonds are called lab-grown or manufactured diamonds.
Diamonds bring happiness. When they don't, they are worthless. Learning 4Cs is a shortcut to diamond basics without earning a gemological degree. 4Cs is the time-proven system (courtesy of the GIA) that has helped millions purchase diamonds.
You get what you pay for when shopping for a diamond, just like everything else. However, there is a reason why some seemingly identical diamonds are priced differently. 4C's is the best method for sorting the differences and making a smart choice.
Color, clarity, cut, and weight can be dialed up and down, just like frequency faders of an equalizer, except the 4Cs' output is not volume but the price.
Step 1. Select a budget
Color and carat weight dramatically affect the price, while clarity and cut are less important. Determine what two parameters are most important to you:
budget and size
budget and grade
size and grade
A diamond engagement ring indicates a social status but does not determine it. Spending more than you can afford to show off is not smart. There is always a possibility of an upgrade in the future. Without a microscope, most grades cannot be told apart except by what's left in your bank account.
Step 2. Pick a grade
For simplicity, the diamond grades can be grouped into four categories:
J-K/SI-I is a budget grade (consider lab-grown as well)
H-I/ SI1+ is a smart grade (VS1+ for emerald- and Asscher-cuts)
F-G/VS+ is a premium grade
D-E/VVS+ is a vanity grade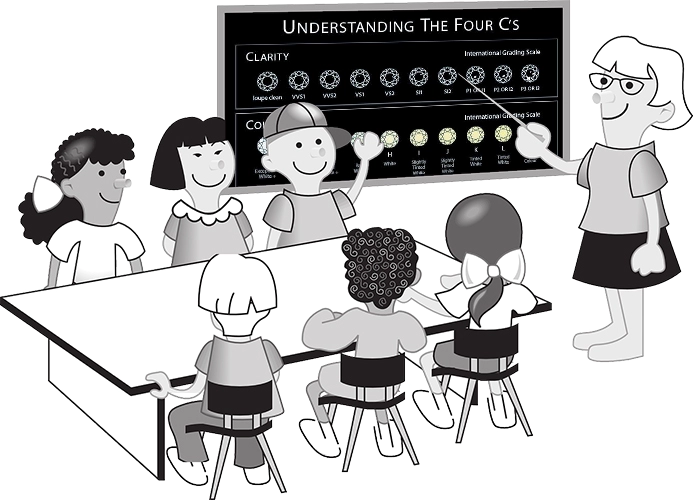 Clarity
Inclusions are gifts of nature saving us thousands without anyone being able to see them, yet providing a generous discount. According to GIA, any clarity grade above SI2 is eye-clean and invisible to the naked eye without 10x magnification.
In reality, most SI2 and even some SI1 stones inclusions are visible to the naked eye. "Eye-clean" is not a grade but a subjective opinion that depends on the observer's eyesight, lighting conditions, depth perception, and even mental condition.
Eye-clean SI1 is a sweet spot for choosing a brilliant cut. On the other hand, VS2 is the lowest recommended clarity grade for step-cut emeralds and  Asscher diamonds since their reflections do not mask inclusions well.

Color
Diamond color grade is a major factor in a diamond's price because it reflects how rare the stone is. Completely colorless diamonds are rare but not necessarily the best-looking. Some feel that diamonds utterly void of color have a somewhat unnatural look, similar to cubic zirconia. However, a drop of warm tinge can bring a balanced and natural look.
Carat size
Size is measured in carats. People's desire for a certain carat size is driven by the social pressure to affirm a social status. The carat size alone, without a decent color/clarity grade, is a waste of a diamond. Most people are willing to sacrifice carat size in favor of a better grade.
A person's height, body type, or the length of their fingers has nothing to do with a  diamond size. But the ring style and finger size must be considered when targeting a certain carat size.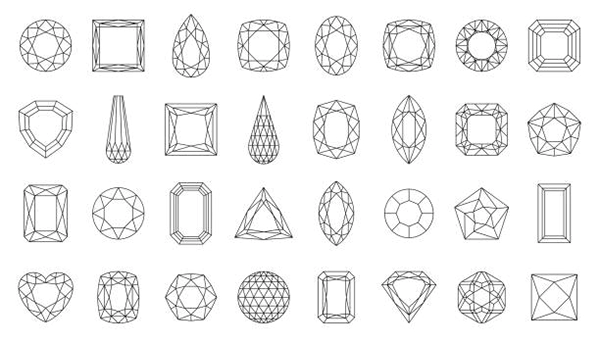 Cut
GIA evaluates the cut grade for round diamonds only. GIA's excellent cut grade is essential for a round stone to retain its value. GIA Excellent cut grade guarantees that the stone is beautiful and full of life. The cut grade for fancy shapes does not exist in the GIA universe. Symmetry is the key to fancy-shaped diamond excellence. Excellent or Very Good symmetry is important in modern diamonds, not antique cuts.

Beauty is in the eye of the beholder
The regret of a junky diamond lingers long after the joy of getting a bargain is forgotten. People enjoyed wearing diamonds centuries before they learned to sort the good ones from the bad ones. Each grade is not a measure of a stone's beauty but an indication of its relative rarity and value.
A perfectly symmetrical, completely void of color and inclusions diamond is not necessarily superior to a lower-grade stone. It is just different but equally beautiful. Subject to personal taste. Roman poet Lucretius once uttered: "One man's meat is another man's poison."
The Fifth C – Craftsmanship
A jeweler's ability to take advantage of the stone's unique features to enhance its presentation is crucial. Conversely, poor craftsmanship can reduce even the most beautiful diamond to a dull pebble.
Diamond Trivia
Diamonds are formed deep in the earth at depths between 87 to 118 miles underground. 
Diamonds come in every color, although some colors, such as green or red, are extremely rare.
Every diamond in the market is millions or billions of years old. They existed long before dinosaurs roamed the earth.
The largest diamond, called Cullinan, was discovered in South Africa in 1905. It was 3,106.75 carats and weighed more than 1.3 pounds.
There are diamonds in space. Scientists have discovered distant planets and stars made almost entirely of diamonds. One of them, 55 Cancri e, is believed to be a one-third diamond.
80% of all diamonds are sold in New York City. 
Diamond's "cut" encompasses shape, pattern, proportion, symmetry, as well as position, and style of the diamond facets. There are two essential types of diamond facets: step- and brilliant-style.
Most people are familiar with kite- and triangular-shaped brilliant facets. The majority of modern diamonds such as rounds, ovals, princesses are brilliant-cut.
Step-cut facets are rectangular or trapezoid in shape. Emerald cuts, Asscher-cuts, and baguettes are all step-cut diamonds. Rarely do diamonds combine both step and brilliant-cut facets on the same stone. Such stones have a "Mixed" cut.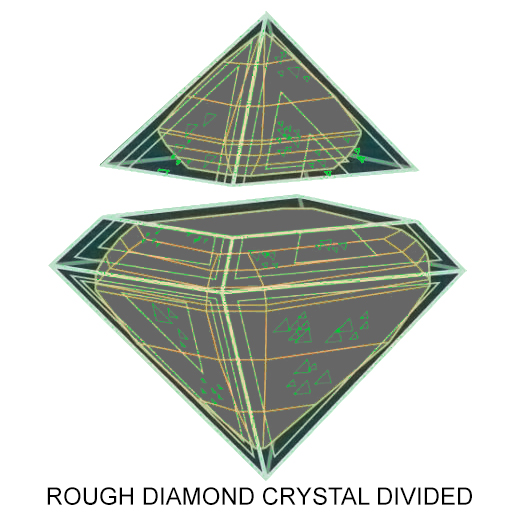 The cut significantly affects a diamond's optical properties; it determines how well the stone reflects and breaks the light. Round brilliants with excellent cut, symmetry, and polish grade are called "ideal cut diamonds."
Sometimes these diamonds are called "Triple X," "XXX," "ExExEX." Some ideal cut diamonds with a specific pattern of facets can be classified as "Hearts and Arrows" or "Hearts & Arrows." The idea that an ideal cut has a superior look is preposterous.
Some people find a diamond with a small degree of asymmetry to be more attractive. They argue that a diamond with perfect symmetry lacks the randomness in reflections that make it come alive. A precursor of the ideal cut, the "American Standard" cut, was developed in 1919 by Polish engineer Marcel Tolkowsky. His formula was perfected over the years, eventually resulting in the ideal diamond cut. The cut grades are "poor," "fair," "good," "very good," and "excellent."
What makes a diamond sparkle?
A property called "sparkle" does not exist. This word that radiates the lack of maturity probably refers to both brilliance and dispersion. The brilliance is a repeated blinking of diamond facets in random order. At the same time, dispersion is the ability to scatter and polarise light, causing the rainbow effect commonly called "fire" in diamonds.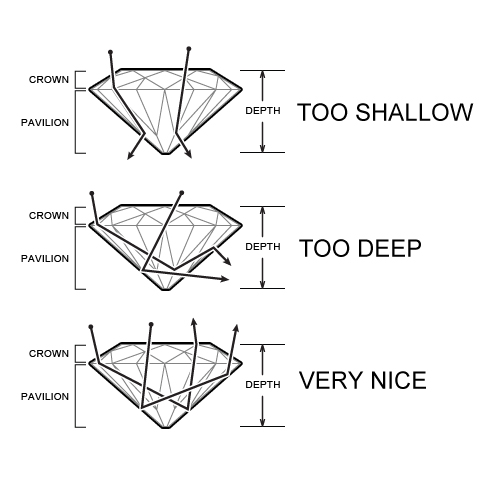 Some diamonds are cut to maximize brilliance, others for fire. Brilliant cut maximizes brilliance at dispersion's expense.  Antique and step-cut diamonds popular when ballrooms were still lit with candles are cut to maximize the fire.
The length-to-width ratio is a measure of a stone's elongation.  The L/W ratio is important for elongated diamond cuts such as emeralds cuts, cushions, ovals, radiants, and to a lesser degree, other shapes.
The ratio is determined by dividing the stone's length by its width. 
The L/W ratio is always 1 for square-proportioned diamonds such as rounds and Asschers (elongated Asschers are called Krupp-cut diamonds).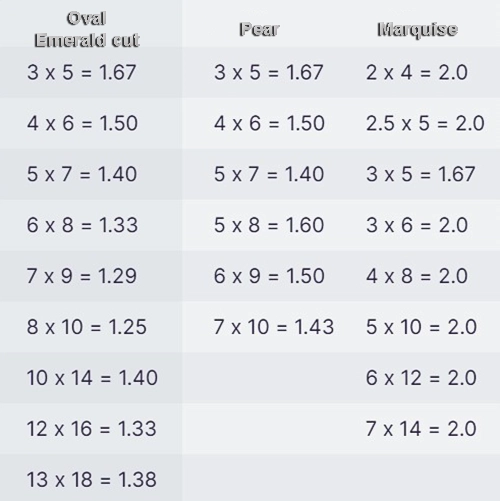 The most expensive alphabet in the world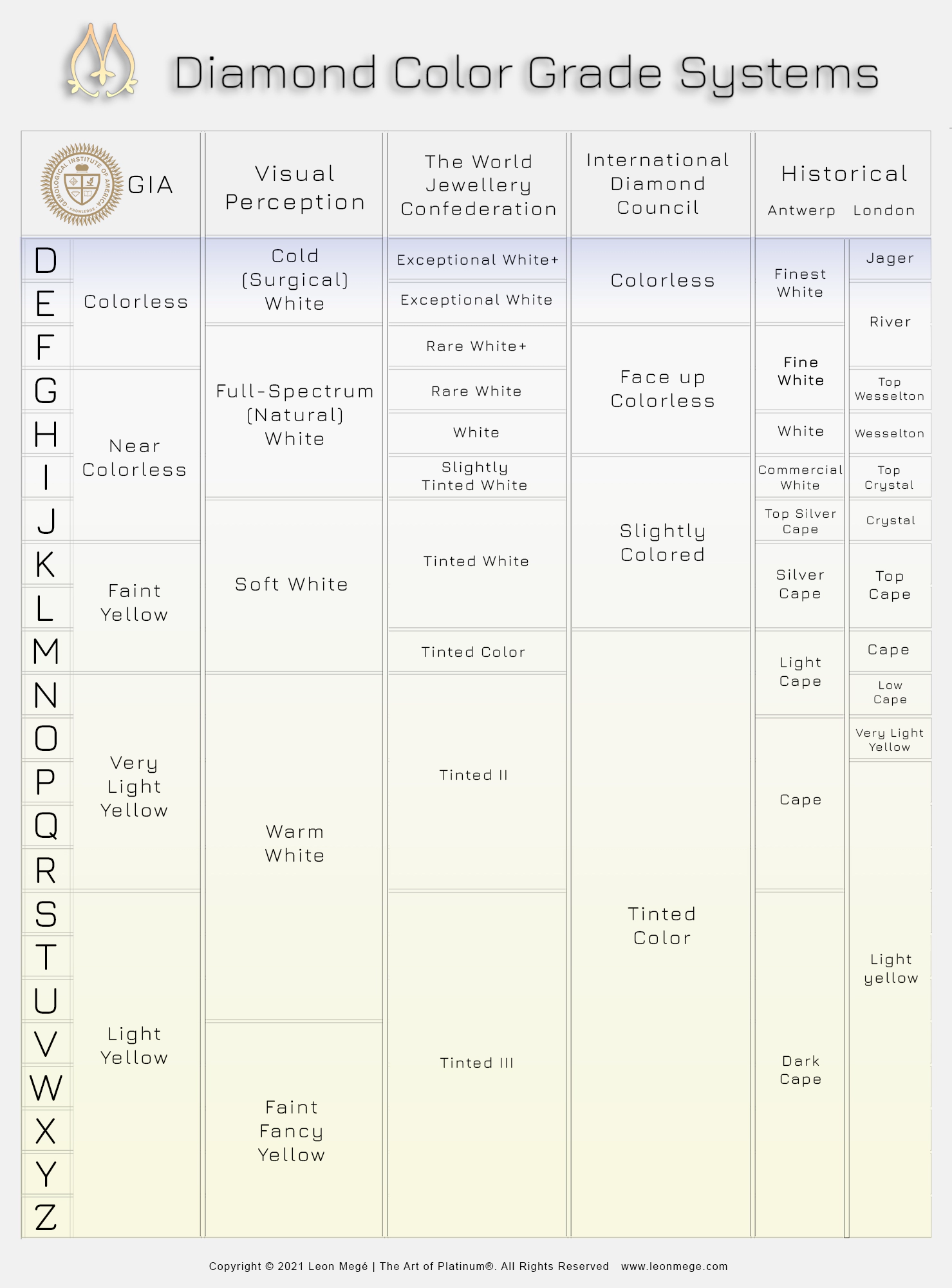 Diamonds range from colorless to yellow. Each diamond color grade is assigned a letter starting from D, which is the top grade. The lowest grade is Z.
GIA is an absolute authority on diamond grading, so their grades are solid. Other labs, including AGS, EGL, IGI, GRS, are inconsistent and even purposefully padded.
Color is the least noticeable diamond attribute, yet it has the most dramatic impact on its price.
Diamonds within the D to I color range do not have a yellow color component. The difference is brightness on the grayscale.
Even professionals (with rare exceptions) cannot eyeball the difference between adjacent color grades.
Color perception is highly subjective. It varies from person to person. Lighting conditions, the angle at which the stone is viewed, and cut variations affect the stone's appearance.
Most consumers cannot distinguish within 1-2 color grades even when diamonds are next to each other. Telling the difference when the stone is worn in the ring on a finger is impossible, especially when the ring is not regularly cleaned.
D is the top color grade, but it's not practical and too expensive for most people.
We agree with Tiffany's (de-facto bridal authority) that all diamonds I- and better are perfectly white and do not have a yellow tint. The only difference is how bright they are.
D-E colors are "vanity" grade. They are used mainly in high-end jewelry, which demands the finest material without concern of the cost.
F-G colors are "premium" and widely used in fine jewelry.
H-I is a "practical" choice for a reasonable price without sacrificing diamond quality.
It is worth repeating: the difference between F-G and H-I grades is only in brightness. These stones are perfectly white and do not have a yellow tint.
A little "suntan" is beneficial for antique diamonds such as Asschers or antique cushions.  It improves their sharpness and depth perception and gives the stone a rich, natural look.
Starting from J-color, diamonds' "warmth" becomes prominent, escalating into a noticeable yellow cast with every grade below J. For an Asscher or an antique cushion, the J to M color range is reasonable to consider.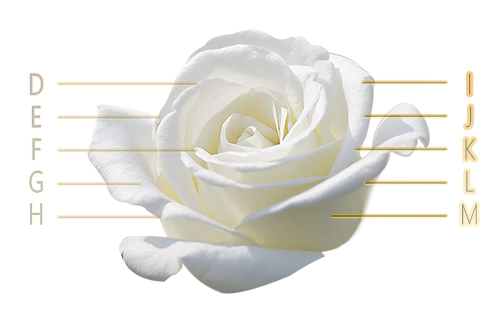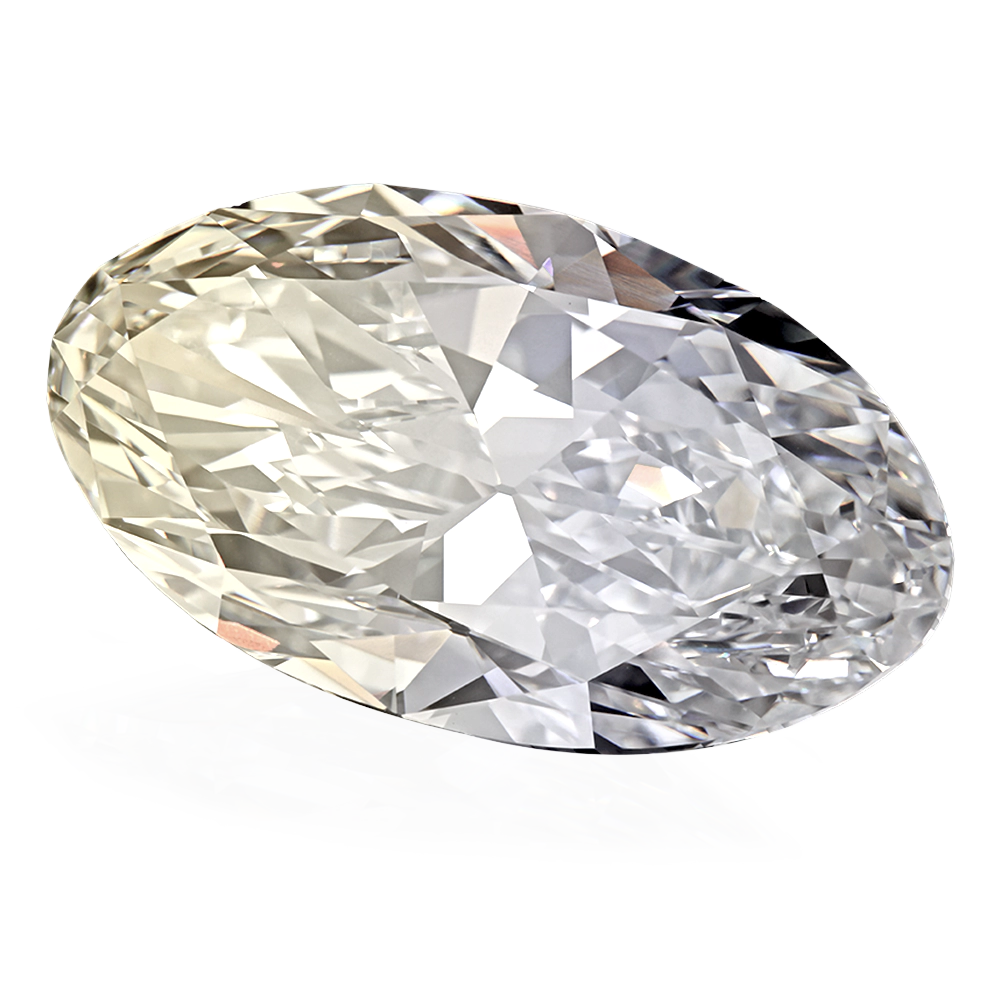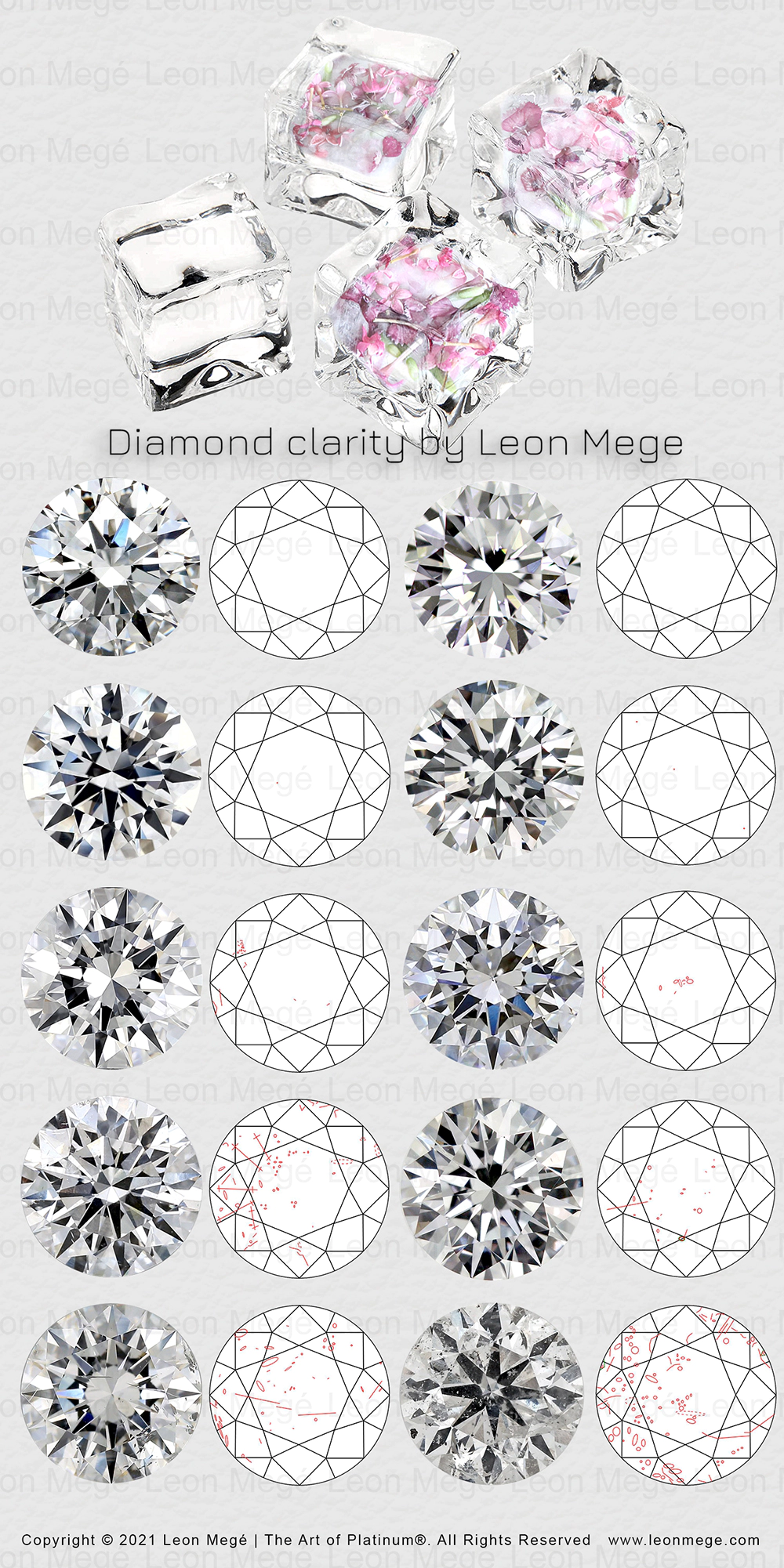 What is Diamond Clarity?
Clarity is the presence or absence of inclusions and blemishes in diamonds. Gemologists refer to these inclusions or patterns of inclusions as "identifying characteristics" and consider them to be a diamond's unique "fingerprint."
Diamonds are graded for clarity according to the number, size, location, and type of inclusions.
Inclusions are:
– transparent or opaque crystals called pinpoints,
– clouds that are groups of pinpoints
– internal fractures called feathers
– Internal graining (crystal growth twinning planes)
External blemishes include polishing lines, grain lines, scratches, chips, nicks, and "naturals" (part of the rough diamonds' original surface).
Diamonds are graded by skilled professionals using natural or artificial light with a 10X loupe corrected for chromatic and spherical aberration or with a 10X binocular microscope equipped with dark-field illumination.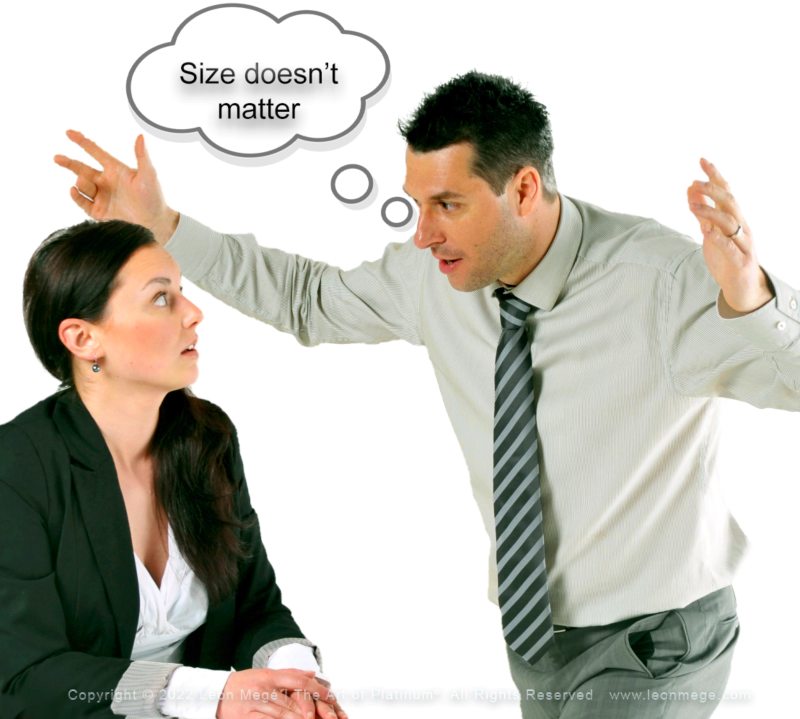 Carat, Not Karat, Not Carrot
Diamonds are weighed on a carat scale (not to be confused with Karat, a unit of gold purity). The weight unit's name "carat" is derived from the carob seed – a measuring unit used in the Middle Ages. There are 100 points in one carat. Therefore, weight can also be understood as a ratio (i.e., points/ 100). For example, a fifty-point diamond or half a carat is 50/100's of a carat.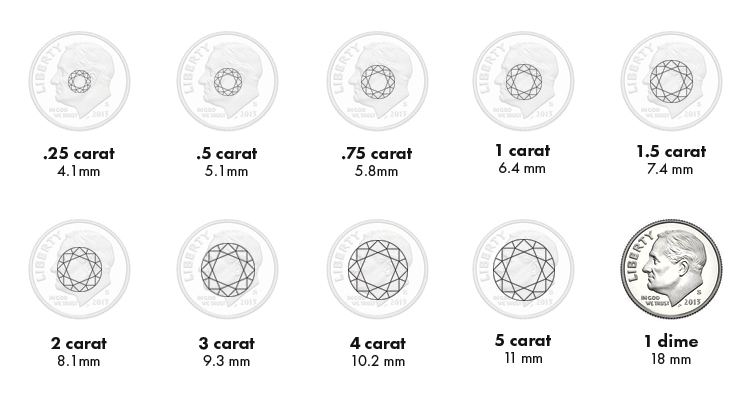 Diamond's diameter measured in millimeters can be used to estimate its weight in carats by using the following formula: [Average diameter in mm] x [Depth in mm] x 0.0061 (where "x" stands for "multiply" and 0.0061 is the Size/Weight conversion factor). However, the relationship between size and weight is not linear (i.e., a half-carat diamond is not twice the size of a twenty-five-point diamond, only twice as heavy).
Diamond's Size in Millimeters
The size alone is not enough to determine a diamond's value. We have to consider its cut, proportions, and polish. Even a large diamond has its value plummeted when it is poorly cut.  When measuring small stones (melee or stones less than 0.05 carats in weight), we stop speaking of diamond weight and speak in terms of the diameter of a stone when referring to its size.
A single tiny stone is impossible to weigh. Jewelers weigh small diamonds in parcels to get an accurate reading. Center stones are usually weighed up to 100th of a carat. Recently, gem labs started issuing certificates that state a diamond weight up to one-thousandth of a carat.