These jaw-dropping celebrity doppelgangers fade in comparison to the original Leon Mege sparklers that inspired them.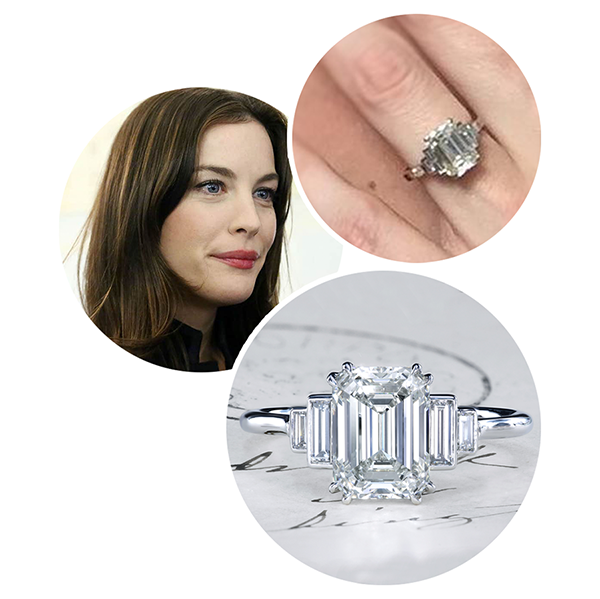 Liv Tyler
Liv Tyler's five-stone ring with an emerald cut diamond and straight baguettes.
Leon Mege r7426
Emerald cut diamond and four straight diamond baguettes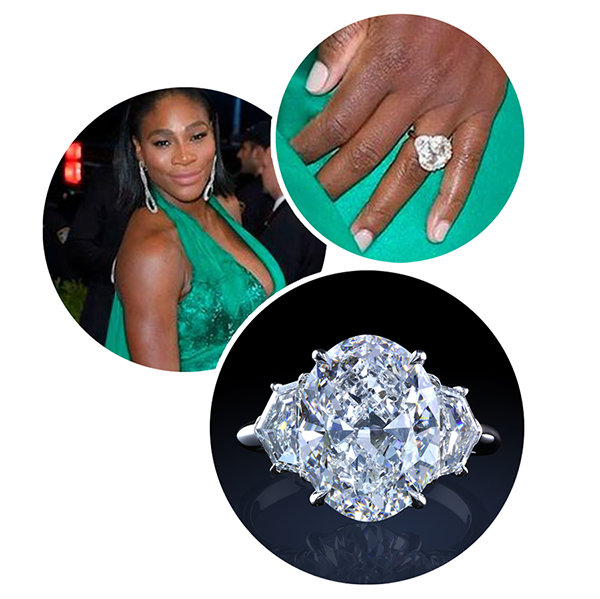 Serena Wiliams
Serena Wiliams's 12-carat oval diamond in a three-stone ring with two half-moons.
Leon Mege r7445
Three stone ring with an oval diamond and a matching pair of epaulets.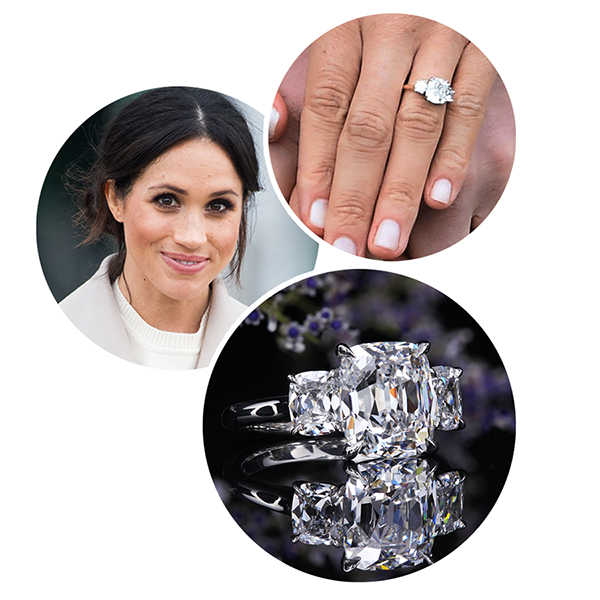 Megan Markle
Meghan Markle's three-stone ring set with a cushion diamond flanked by two round brilliants with micro pave on a yellow gold shank. Not the best example of refined taste. It looks like the Duchess of Sussex's diamond grew Mickey Mouse's ears. Leon Mege r7653 True Antique™ cushion diamond three-stone ring in hand-forged platinum.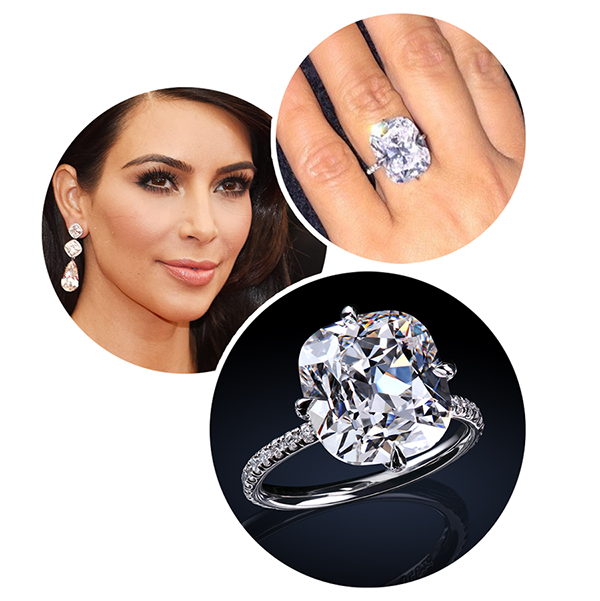 Kim Kardashian
Kim Kardashian's 15-carat solitaire featuring an antique cushion diamond on a micro pave shank.
Leon Mege r8010
411™ micro pave solitaire with a True Antique cushion diamond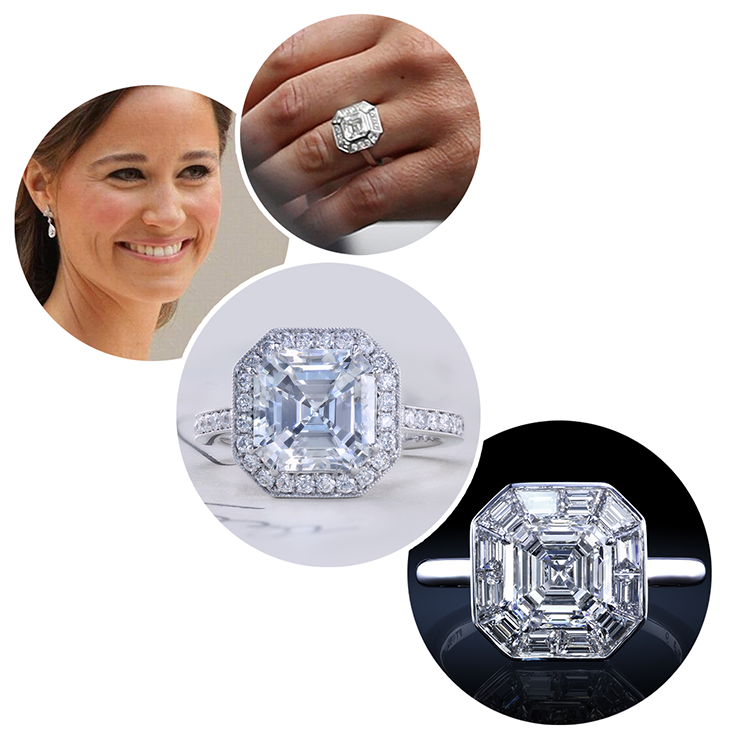 Pippa Middleton
Pippa Middleton's ring with a three-carat Asscher cut diamond surrounded by an octagonal halo set with pave. Very elegant.
Leon Mege r7365
The clear geometric lines of this engagement ring featuring an Asscher cut diamond in a diamond-encrusted octagon are reminiscent of the Gilded Age glamour.
Leon Mege r7239
An Asscher cut diamond in the center lovingly embraced with a playful halo of calibrated baguettes.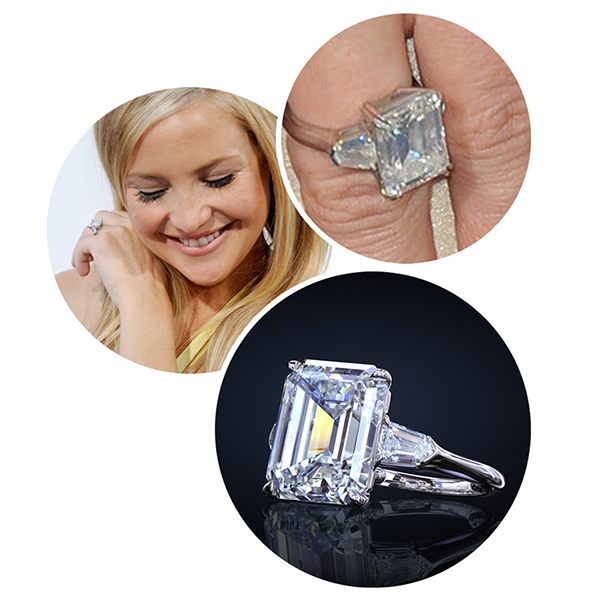 Kate Hudson
Kate Hudson's three-stone ring with a 9-carat emerald cut diamond and diamond bullets.
Leon Mege r7085
Emerald cut three-stone ring with diamond bullets.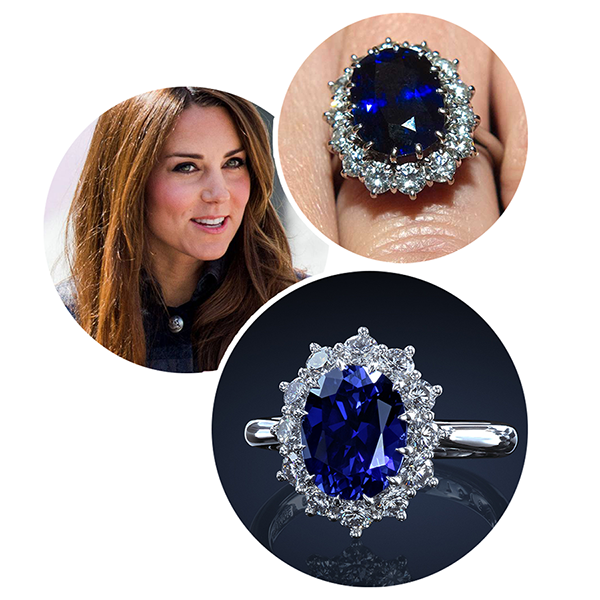 Kate Middleton
Kate Middleton's ring made by Garrard with a royal-blue 12-carat oval Ceylon sapphire surrounded by 14 round diamonds.
Could the British crown afford a Kashmir? Perhaps a Burma? No. They settled for the barely shagadelic Ceylon.
Leon Mege r7578
Exceptionally executed in platinum, a right-hand ring with a natural blue sapphire wrapped in a shimmering cluster of pure white diamonds.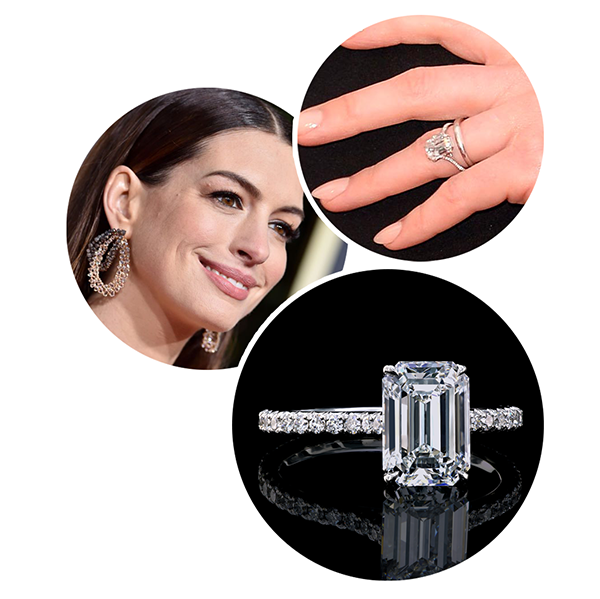 Anne Hataway
Anne Hathaway's emerald cut solitaire with a cathedral micro-pave shank.
Leon Mege r7943
401™ solitaire ring with micro pave.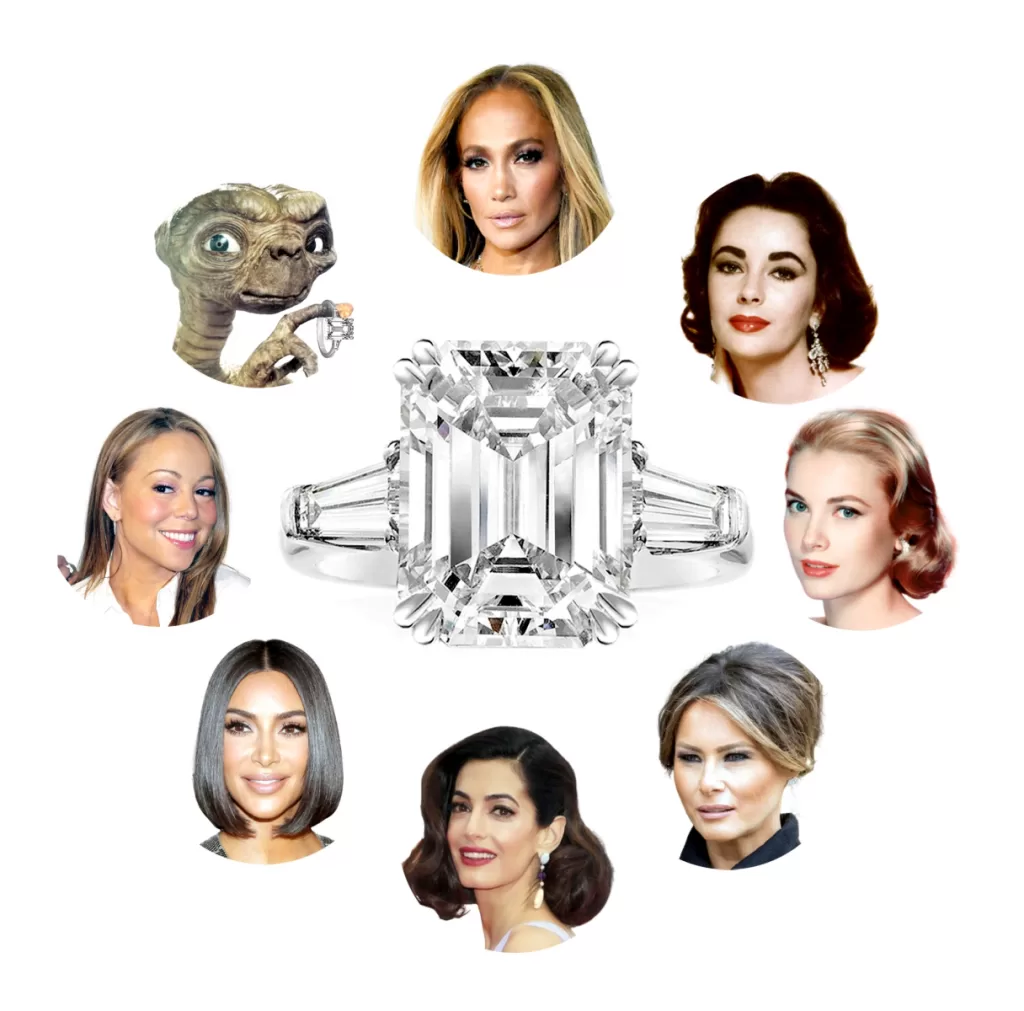 Emerald-cut diamond ring with tapered baguettes is very popular with celebrities. The notable pieces are Mariah Carey's voluptuous ring with a 35-carat diamond, Grace Kelly's 10.48-carat diamond ring, Jennifer Lopez's ring rumored to be worth $5 million, Melania Trump's 15-carat rock, and Amal Clooney's 7-carat diamond.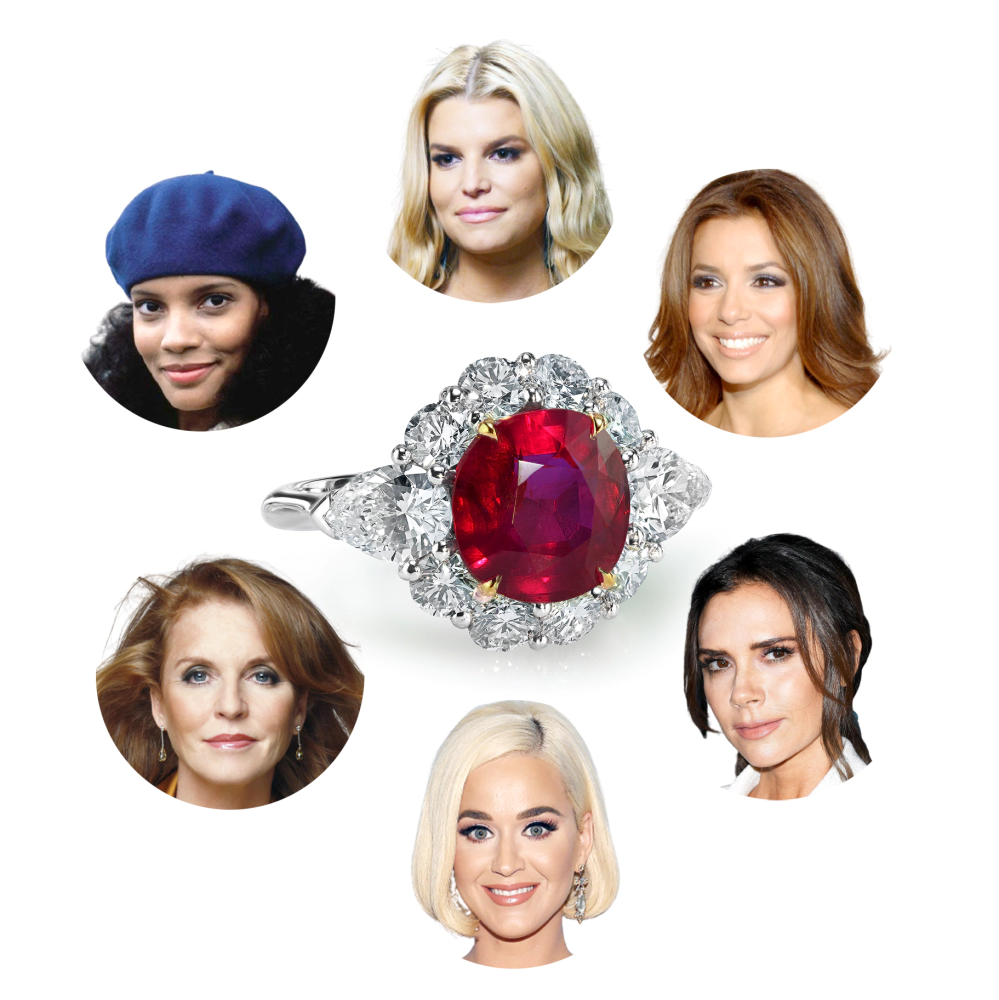 The desire for a ruby in an engagement ring is strong and getting stronger, as evident by celebrities who said "yes" to a ring with the precious gem. Among celebrities, Eva Longoria's cluster ring with a ruby center and Katy Perry's 2-carat oval ruby ring are the most prominent examples.