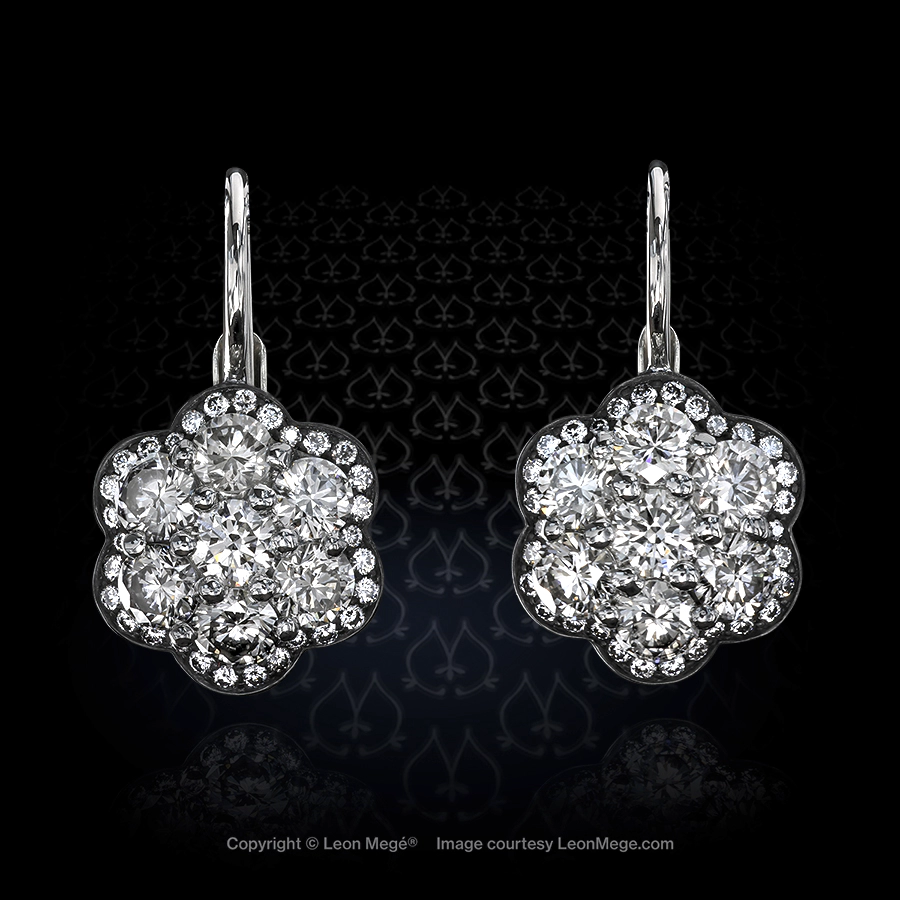 Diamond Florette Earrings e7374
The item is in stock and available for immediate purchase.
Gasp-worthy yet adorable, the pair of "vintage meets modern" diamond florets with a dazzling flower-like cluster of diamonds in platinum and antiqued silver.
14 rose-cut diamonds 1.93 carats total
60 full-cut diamonds 0.42 carats total
Platinum and antiqued silver
Lever back ear wire
The cluster measures 13mm in diameter
We accept payments by check, wire transfer, or direct deposit. 
The balance must be paid in full before we ship.
There is no sales tax outside of New York.
Shipping is free within Continental US.
The ring comes in a signature leather box with all the necessary paperwork, including certificates and appraisal.