View cart
"Poor-man's Paraiba "Vivre" ring r8235" has been added to your cart.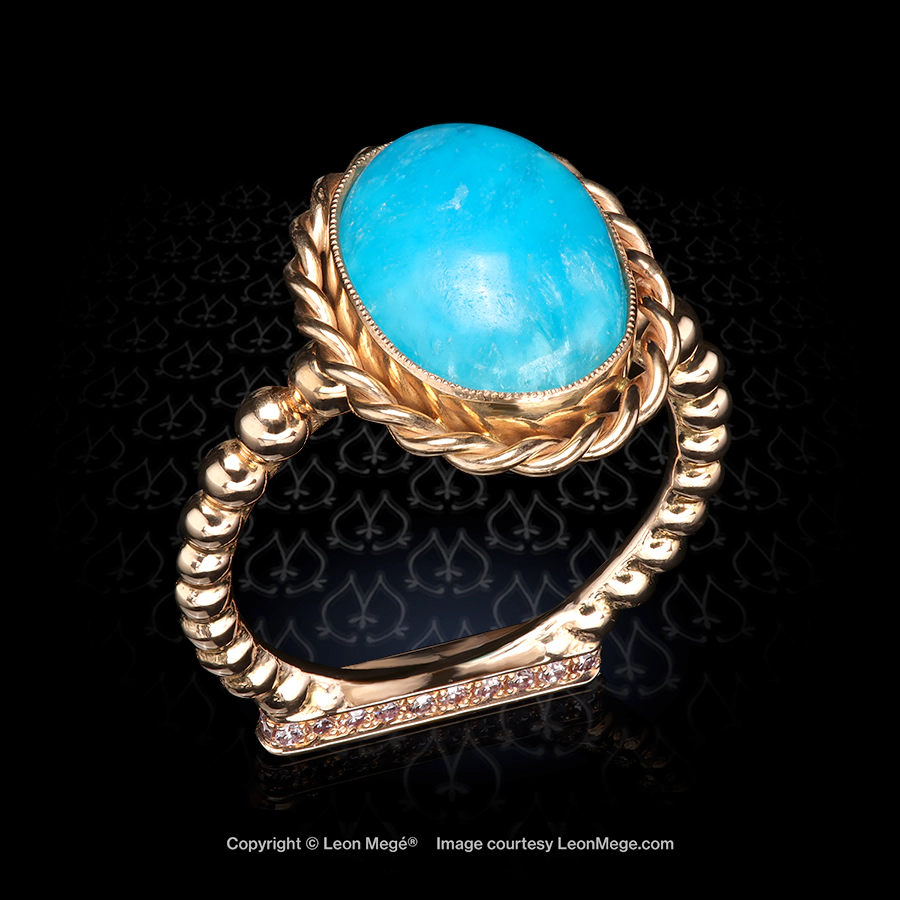 Poor-man's Paraiba "Vivre" ring r8235
The item is in stock and available for immediate purchase.
Poor man's Paraiba – sky-blue hemimorphite set into a stylish rose gold mounting equipped with Podium base of natural pink diamonds. Maestro Megé pushes the envelope of boldness in his creations, perfect for those who embrace the unexpected.
Learn about hemimorphite
Oval hemimorphite 5.65-carat cab
22 single-cut natural fancy pink diamonds TW 0.13 carats
18K rose gold
Finger size:
US - 6
Français - 52
But of course! - L 1/2
Deutsche - 16 1/2
日本語 - 12
We accept payments by check, wire transfer, or direct deposit. 
The balance must be paid in full before we ship.
There is no sales tax outside of New York.
Shipping is free within Continental US.
The ring comes in a signature leather box with all the necessary paperwork, including certificates and appraisal.