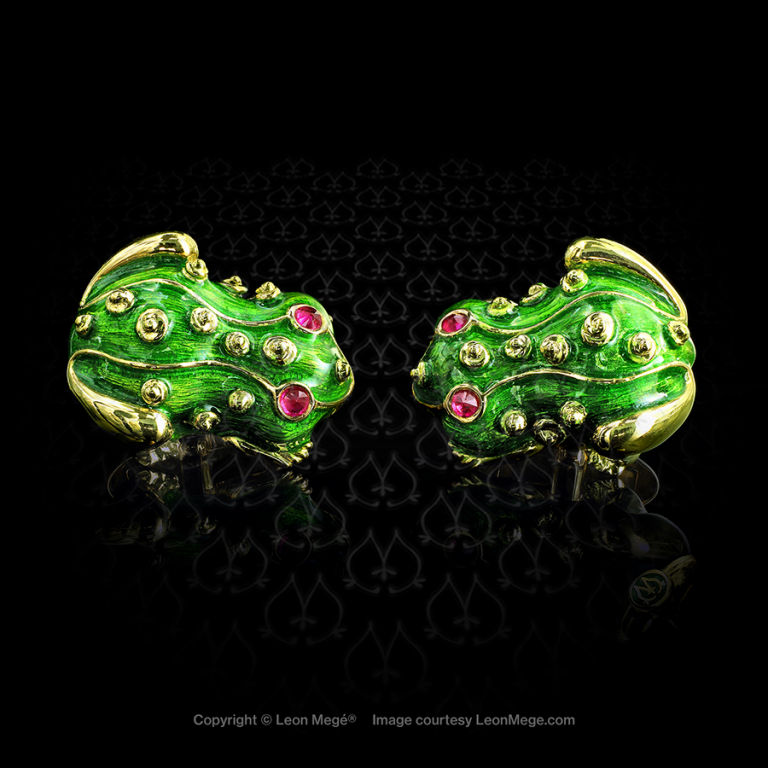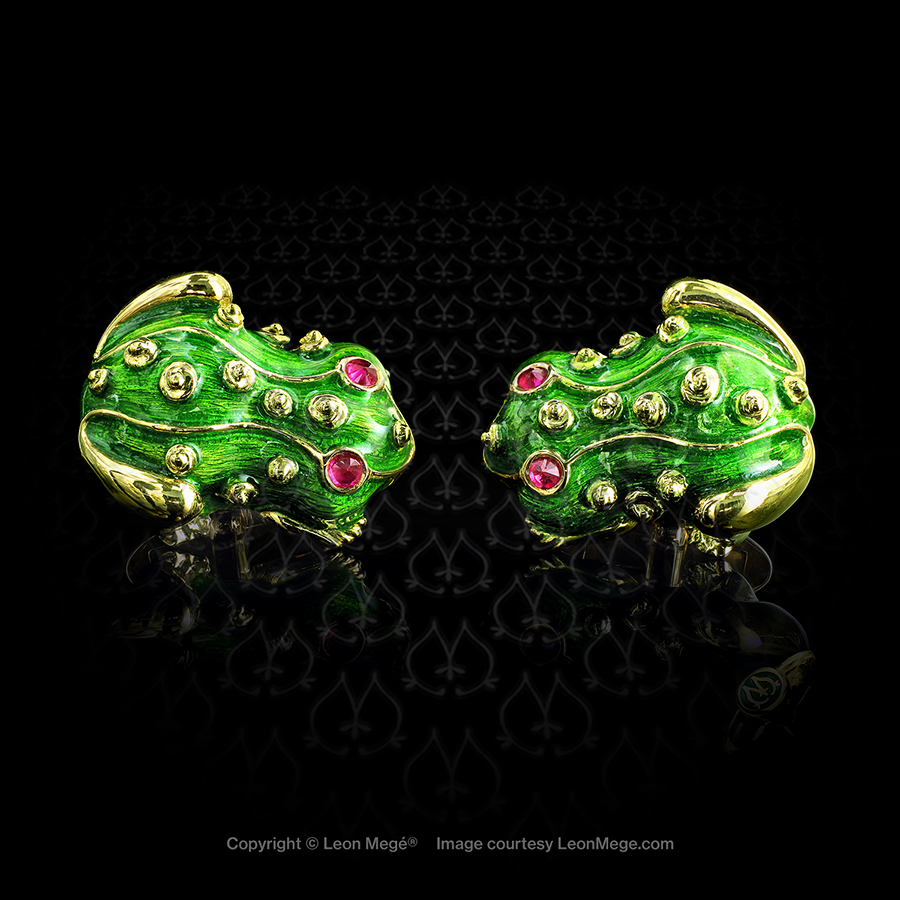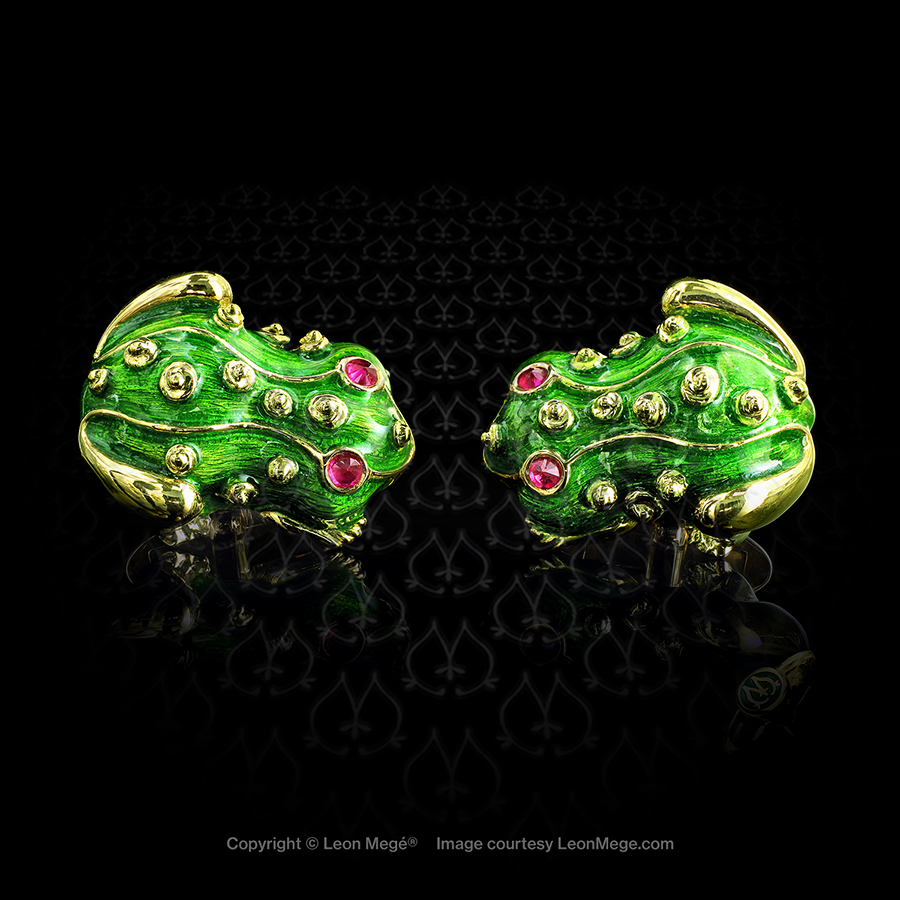 Hand Carved Enamel Frog Cufflinks c0005
Currently in stock and available for purchase.
Description

Terms and shipping
Whales travel in pods, fish collect in schools, quail gather in a covey, eagles linger in convocation, and finally, the mighty frogs form an Army. So keep your cuffs safely guarded by the Army of Gold Frogs beautifully rendered in Guilloche enamel. The cufflinks in vibrant shamrock-green sheen over 18K patterned gold are set with exquisite rubies (turned upside-down for the dramatic effect). The playful design is perfect for adding a touch of whimsy to the handsome elegance.
Guilloche (Basse Taille) vibrant green enamel
Natural rubies, total weight 0.30 carats
18K yellow gold 41.50 grams
Purchases over $10,000 can only be made with a wire transfer.
There is no sales tax if shipped out of New York state.
Shipping is free within Continental US.
The payment must clear our bank account before we ship.
Backordered items cannot be returned or refunded.
Stock items can be returned within five days for store credit only.
Leon Mege Jewelers are purveyors of the finest jewelry produced by hand in our New York workshop. We welcome inquiries from dealers, store owners, and collection curators. We will work with qualified accounts to lend our inventory for special projects and showings.