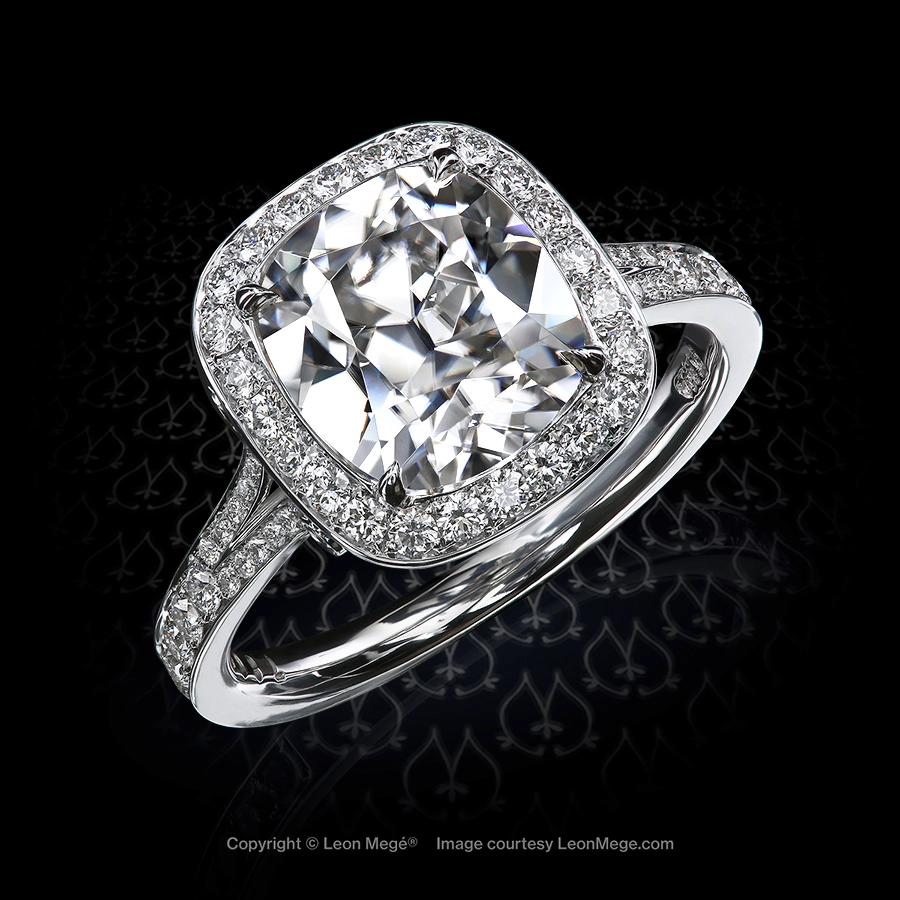 Cold Fusion™ Halo Ring r7805
Leon Mege exclusive Cold Fusion™ halo engagement ring, featuring True Antique™ cushion Blonde™ Moissanite. The 8×6 mm center stone is surrounded by an exquisite diamond halo, set in the traditional style of bright-cut pave.
The millgrain (miniature beaded pattern) can be added to the edges at no additional cost. Cold Fusion™ style is Leon Mege exclusive design available only with center stones purchased directly from Leon Mege. As always, we guarantee the lowest price for any stone.
Finger size can be easily adjusted.
Antique cushion Blonde™ moissanite 8×6 mm
86 F/VS full-cut diamonds 0.70 carat total
Hand-forged in superhard 95% platinum/ruthenium alloy
Finger size:
US – 5 3/4
Français – 52
But of course! – L 1/4
Deutsche – 16 1/4
日本語 – 11

 The item is in stock and available for immediate purchase. Complimentary shipping within the continental United States.