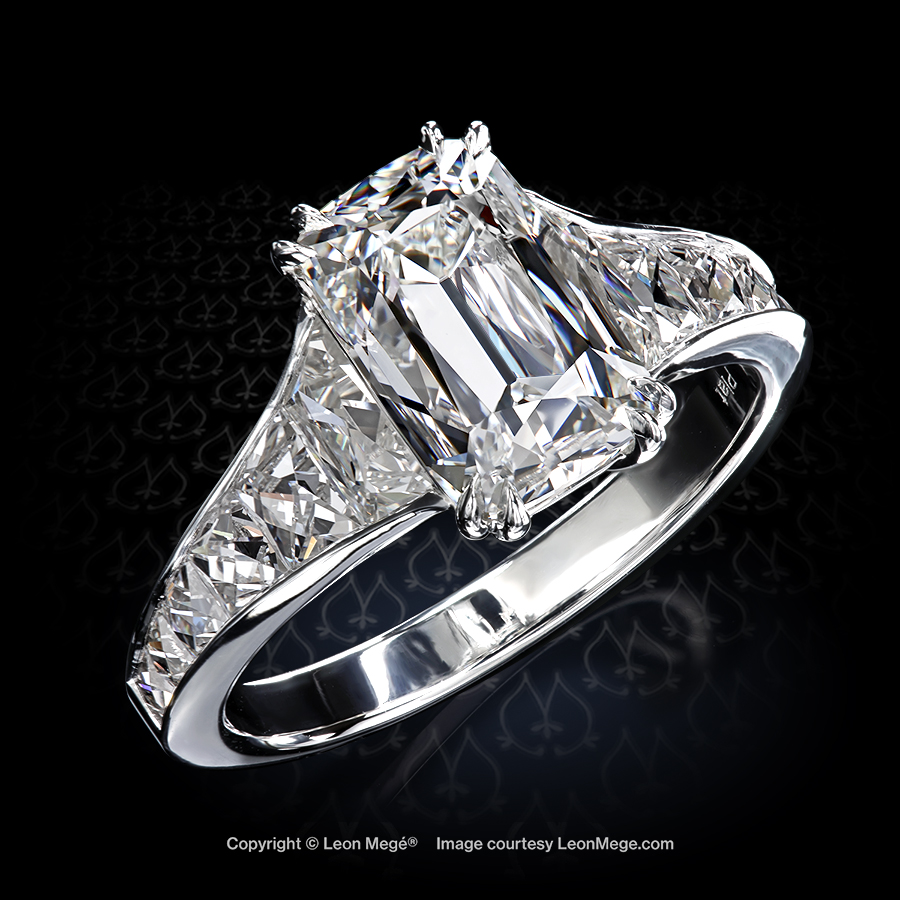 The item is in stock and available for immediate purchase.
This bespoke Art Deco-style ring holds a spectacular 3.01-carat True Antique™ cushion diamond at the center flanked by glittering French cut diamonds in the elegant channel. Leon Mege's Mon Cheri™ solitaire undoubtedly could be considered as the most charming ring in the world.
We accept payments by check, wire transfer, or direct deposit. 
The balance must be paid in full before we ship.
There is no sales tax outside of New York.
Shipping is free within Continental US.
The ring comes in a signature leather box with all the necessary paperwork, including certificates and appraisal.