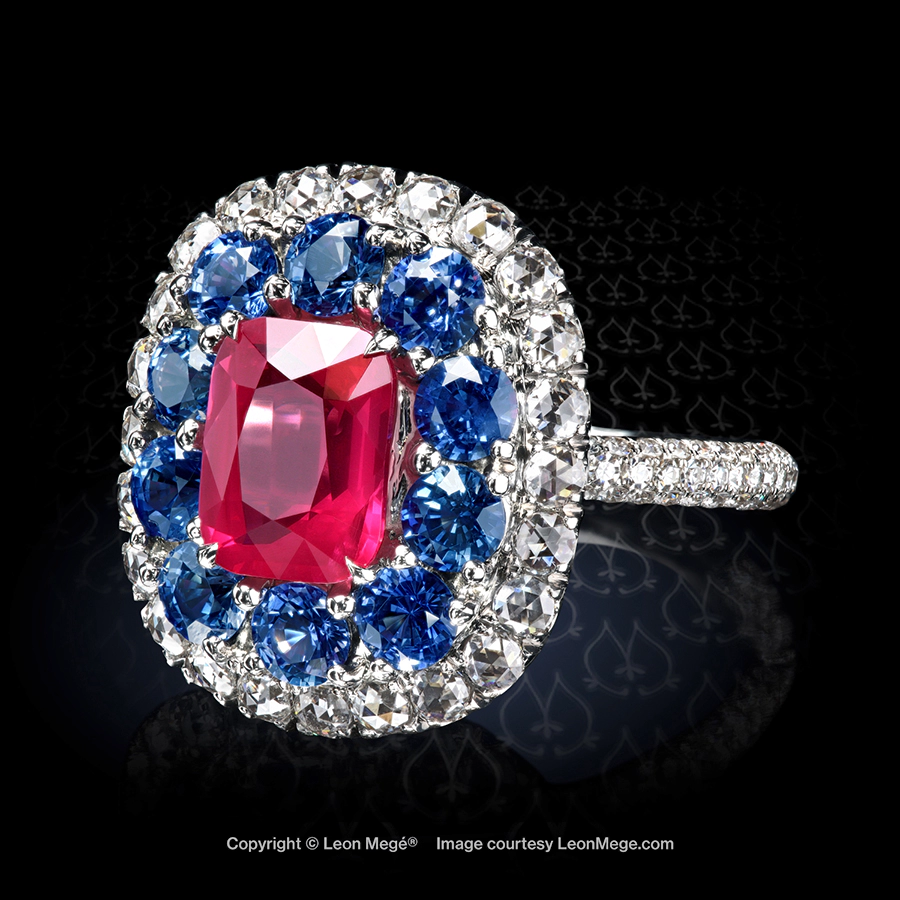 Strawberry Spinel Ring r7976
The item is in stock and available for immediate purchase.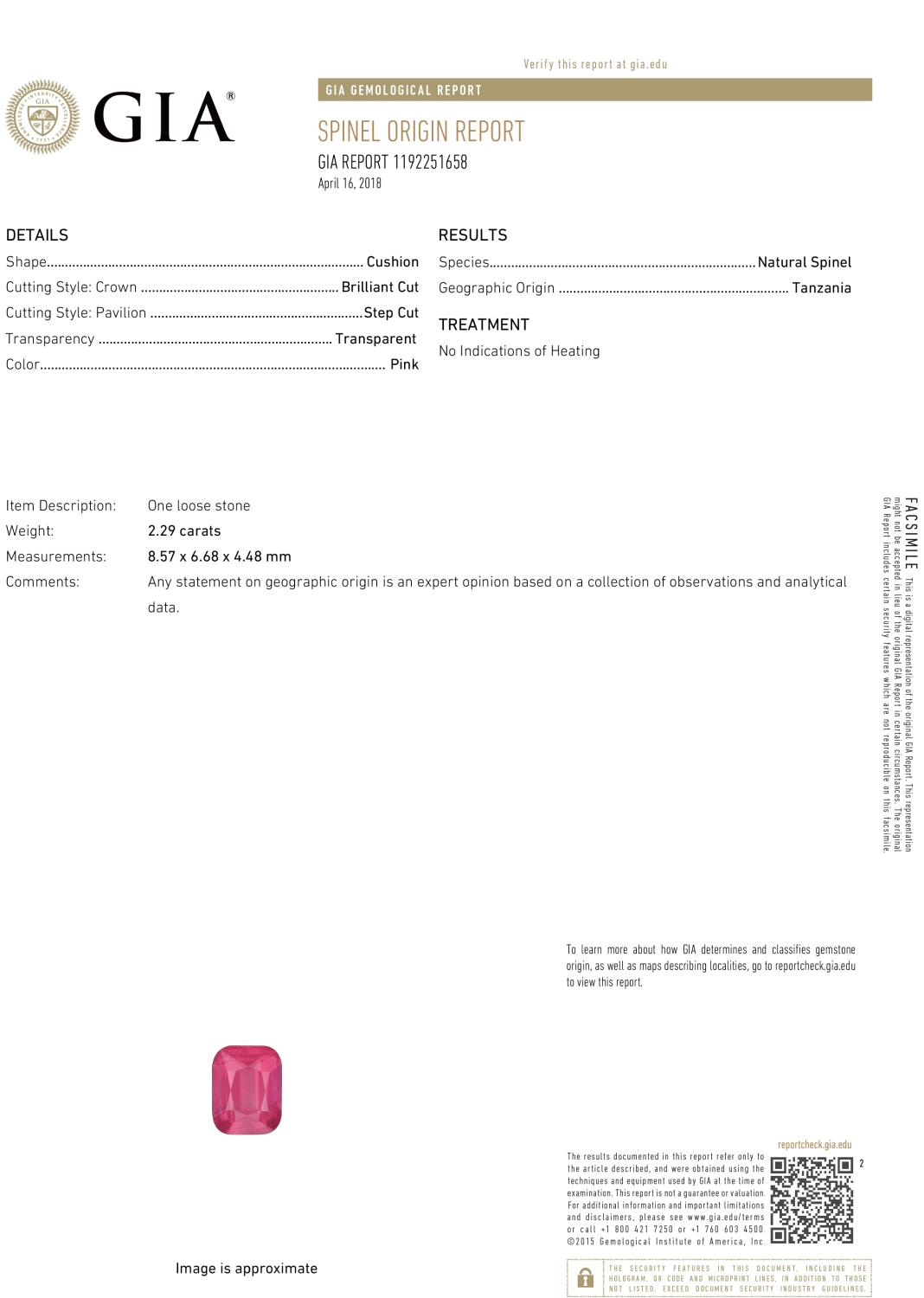 What makes this bespoke Leon Mege 2.30-carat strawberry spinel and sapphire ring iconic is its beautiful, groundbreaking, and inspirational combination of colors and gems. Artistically set 2.30 carat certified cornflower-blue sapphires and rose-cut white diamonds surround natural milky-red spinel. The shank is completely wrapped with micro pave diamonds. The ring design lets all stones radiate brilliance as light floods through the partially exposed intricately designed basket cradling the centerpiece.
Natural spinel 2.30 carats certified by GIA #1192251658
10 natural unheated blue sapphires 2.18 carats total
24 white premium grade rose cut diamonds 0.80 carats total
Collection grade E-F/ VVS 135 single cut diamonds 1.03 carat total
18K white gold
Finger size - 4 3/4 - difficult to size
The ring head is approximately 19.0 mm x 17.0 mm
Pay with check, wire transfer, or direct deposit. 
The balance must be paid in full before we ship.
There is no sales tax outside of New York.
Shipping is free within Continental US.
The ring comes in a signature leather box with all the necessary paperwork, including certificates and appraisal.