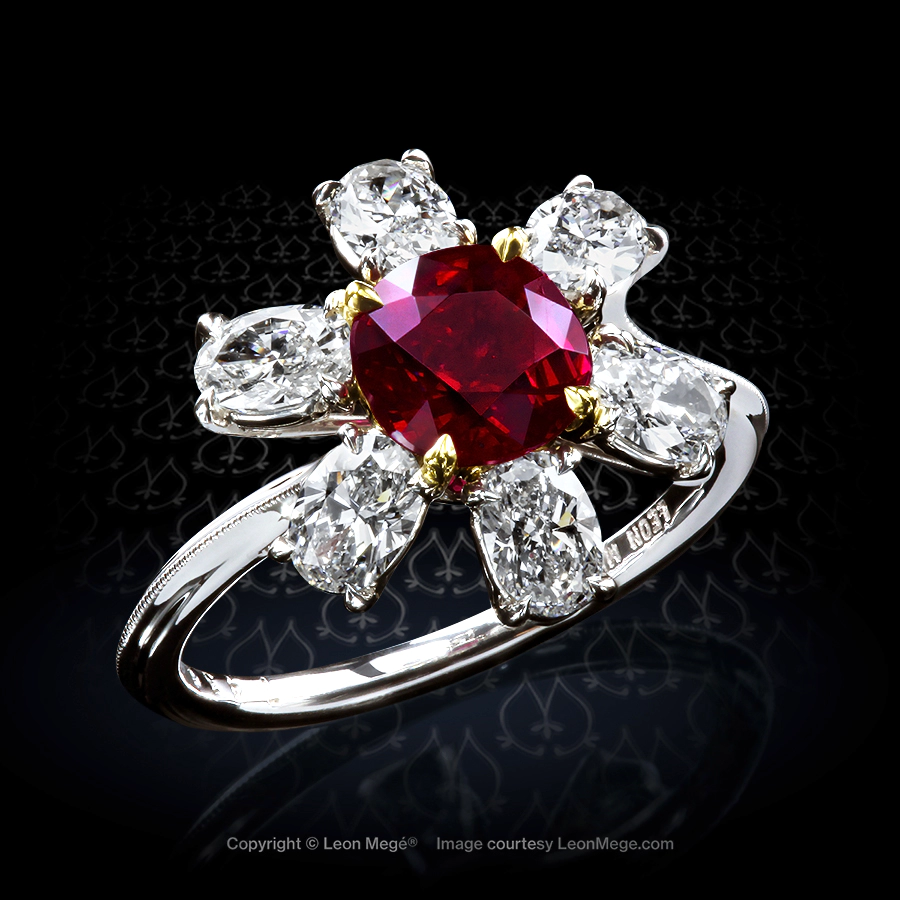 "Pigeon Blood" Burma r7438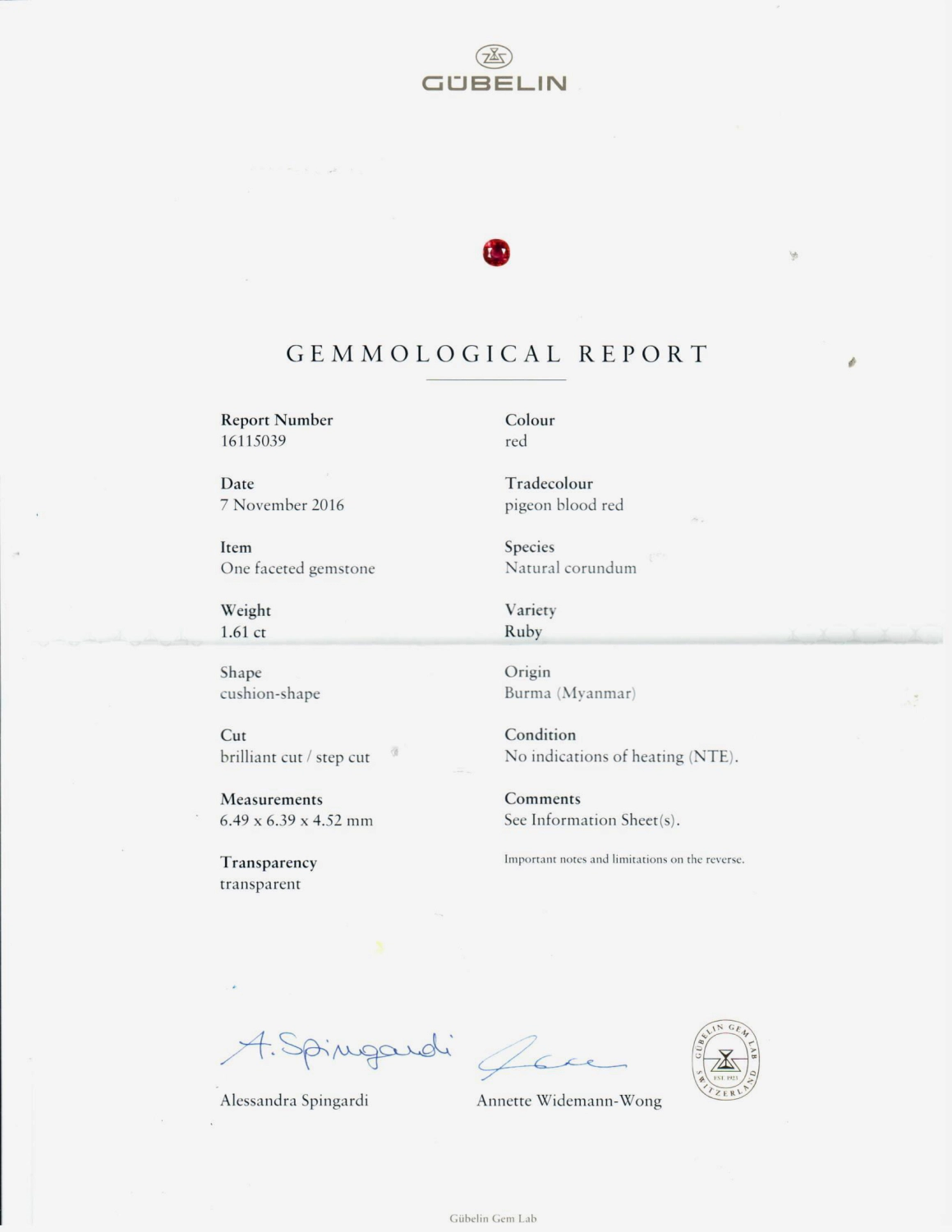 This delicious 1.61-carat eye candy of the certified pigeon-blood Burmese ruby is a gem's world royalty; its mysterious red glow is eternal. The ruby is set into a Florette-style setting surrounded by six elongated antique oval diamond petals.
The leading authority on colored gemstone testing, grading, and identification – the Swiss-based Gübelin Gem Lab gave this stone the rarest top color grade -"pigeon blood red."
The term pigeon-blood has been used for centuries by the jewelry trade to describe only the finest quality rubies. Aside from their distinct colors, invariably are stones of superior quality and are the most coveted gems.
For a ruby to qualify for the term "pigeon blood red," the color must be an intense, saturated, and homogeneous red.
Any treatment (such as heating, fissure filling, etc.) disqualifies a stone from being described as "pigeon blood red". The stone must be relatively free of eye-visible or dark inclusions. In addition, it must show a homogeneous color distribution with vivid internal reflections.
Gubelin #16115039 certified 1.61 carats natural unheated Burmese Pigeon-blood ruby
Six antique oval diamonds E-F/VS, total weight 1.32 carat
Platinum with 18K gold prongs
Finger size:
US – 5 3/4
Français – 52
But of course! – L 1/4
Deutsche – 16 1/4
日本語 – 11