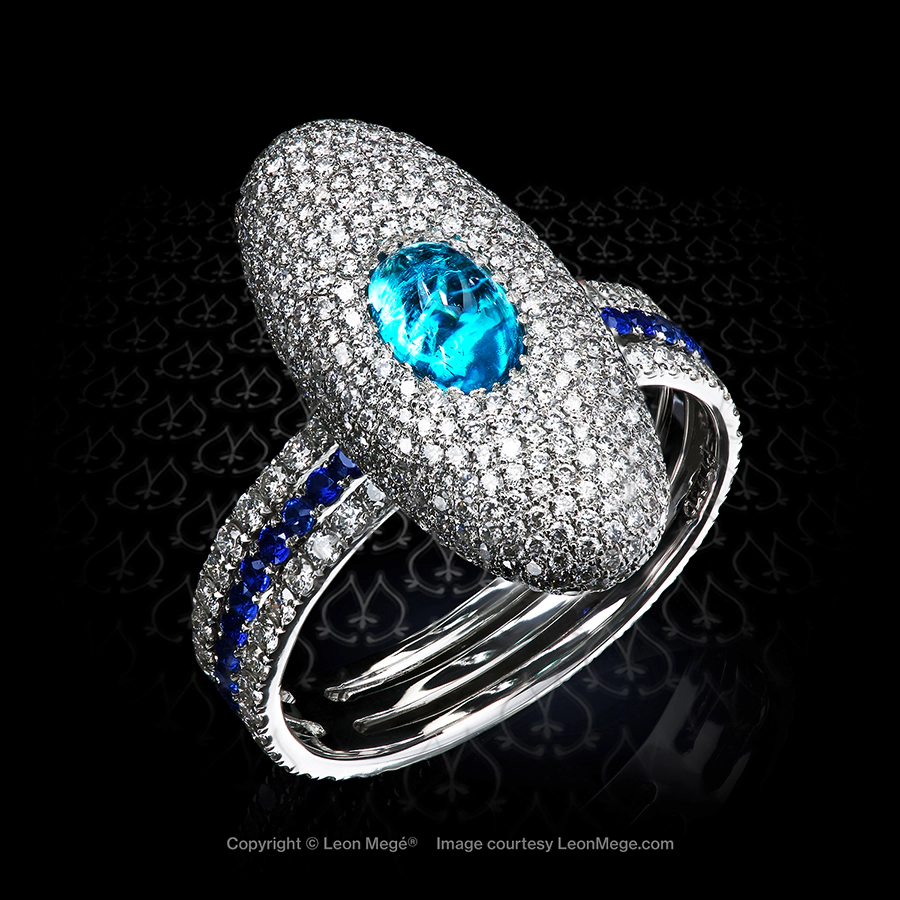 "Magic Blue Pill" Paraiba ring r7777
The perfect "little black dress" is never perfect without a stunning piece of Leon Mege jewelry. Exquisite right-hand ring with rare neon-blue natural Paraiba sitting in the micro pave-studded diamond cloud. The shank has three strands of micro-pave, natural sapphires in the middle, diamonds on both sides. The ring is set with 513 stones: 474 full-cut ideal diamonds and 39 natural blue sapphires. The total weight of diamonds 1.59 carat; sapphires 0.44 carat.
Crystal-clear cabochon of extremely rare Paraiba tourmaline, 0.55-carat.
The ring measures 19.4 mm x 9.2 mm
The shank width is 4.2 mm
Finger size:
US – 5 3/4
Français – 52
But of course! – L 1/4
Deutsche – 16 1/4
日本語 – 11

 The item is in stock and available for immediate purchase. Complimentary shipping within the continental United States.