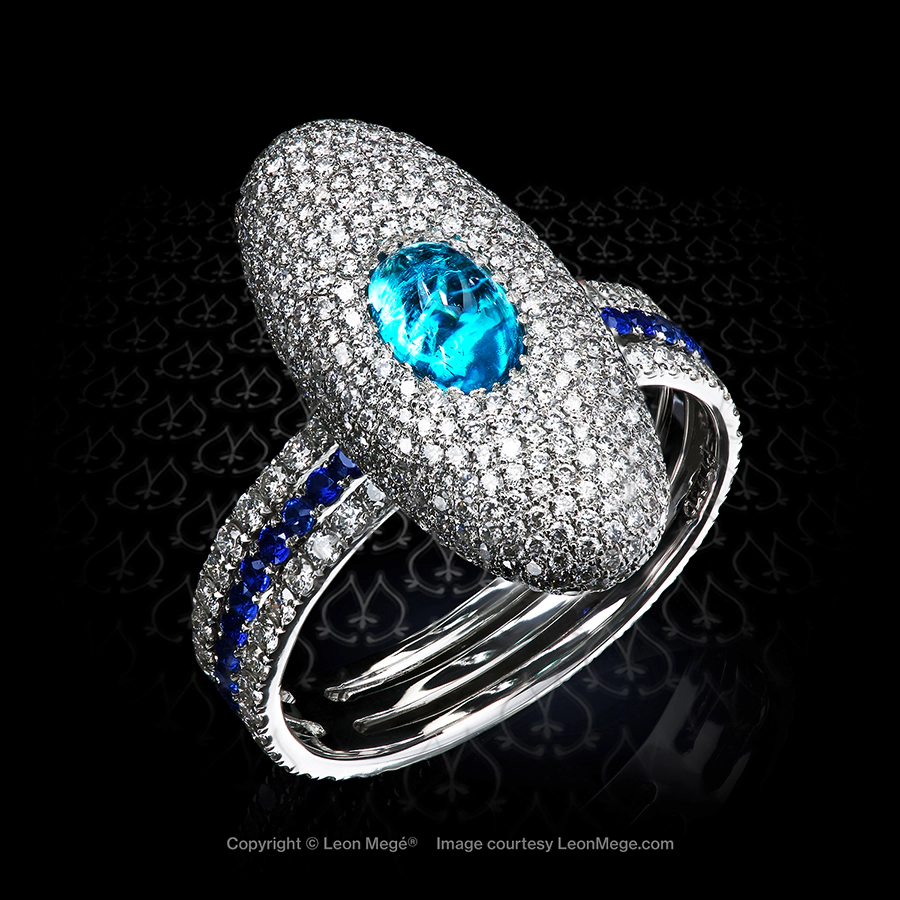 "Magic Blue Pill" Paraiba ring r7777
The item is in stock and available for immediate purchase.
The perfect "little black dress" is never perfect without a stunning piece of Leon Mege jewelry. Exquisite right-hand ring with rare neon-blue natural Paraiba sitting in the micro pave-studded diamond cloud. The shank has three strands of micro-pave, natural sapphires in the middle, diamonds on both sides. The ring is set with 513 stones: 474 full-cut ideal diamonds and 39 natural blue sapphires. The total weight of diamonds 1.59 carat; sapphires 0.44 carat.
Crystal-clear cabochon of extremely rare Paraiba tourmaline, 0.55-carat.
The ring measures 19.4 mm x 9.2 mm
The shank width is 4.2 mm
Finger size:
US - 5 3/4
Français - 52
But of course! - L 1/4
Deutsche - 16 1/4
日本語 - 11
We accept payments by check, wire transfer, or direct deposit. 
The balance must be paid in full before we ship.
There is no sales tax outside of New York.
Shipping is free within Continental US.
The ring comes in a signature leather box with all the necessary paperwork, including certificates and appraisal.