View cart
""Waterfall" chandeliers e7790" has been added to your cart.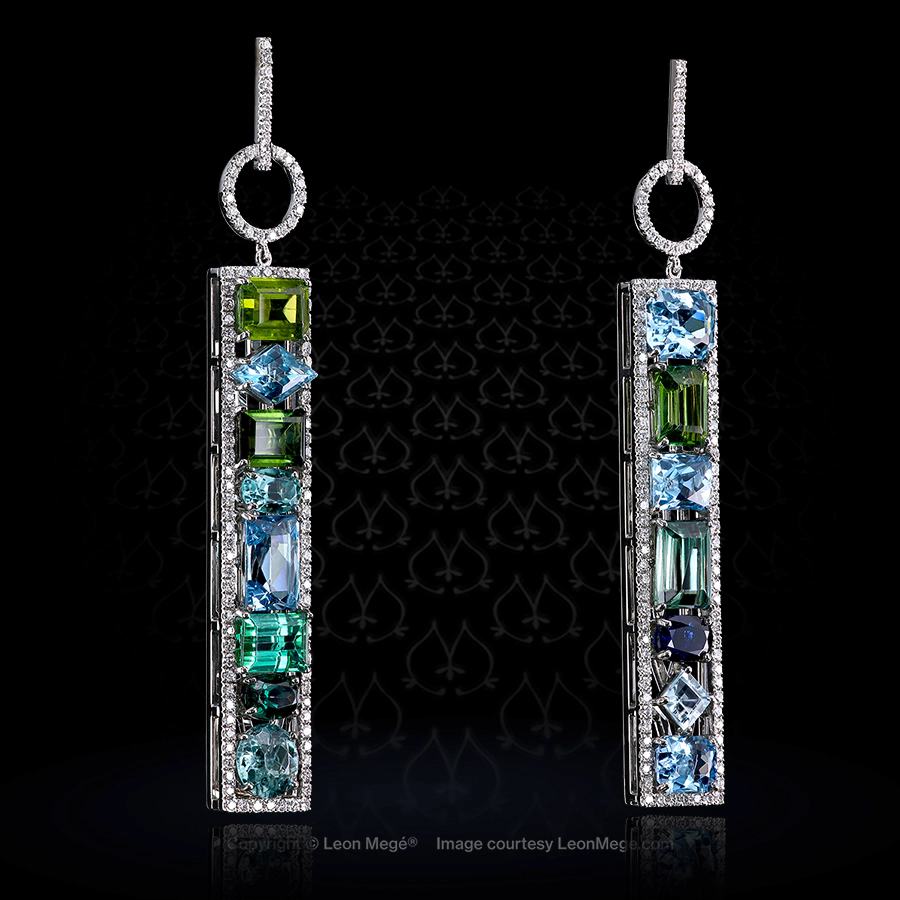 "Waterfall" chandeliers e7790
The item is in stock and available for immediate purchase.
Highly coveted and iconic Leon Megé shoulder-length glamorous chandeliers take full advantage of the natural fluidity of light coming through multi-colored gemstones in a design inspired by the majestic rumble of Niagara Falls. A total of 15.55 carats of natural gems – tourmalines, aquamarines, sapphires, and 222 full-cut natural diamonds were used to make this truly amazing masterpiece.
15.55 carats of natural gemstones - tourmalines, aquamarines, and sapphires
222 full-cut diamonds 1.64 carats total
All diamonds are ideal cut F/VS with no fluorescence
The earrings measure 68.7 mm ( 2 3/4") top to bottom
The width is approximately 10 mm (0.4")
The framed section is 48.6 mm (2") long
We accept payments by check, wire transfer, or direct deposit. 
The balance must be paid in full before we ship.
There is no sales tax outside of New York.
Shipping is free within Continental US.
The ring comes in a signature leather box with all the necessary paperwork, including certificates and appraisal.