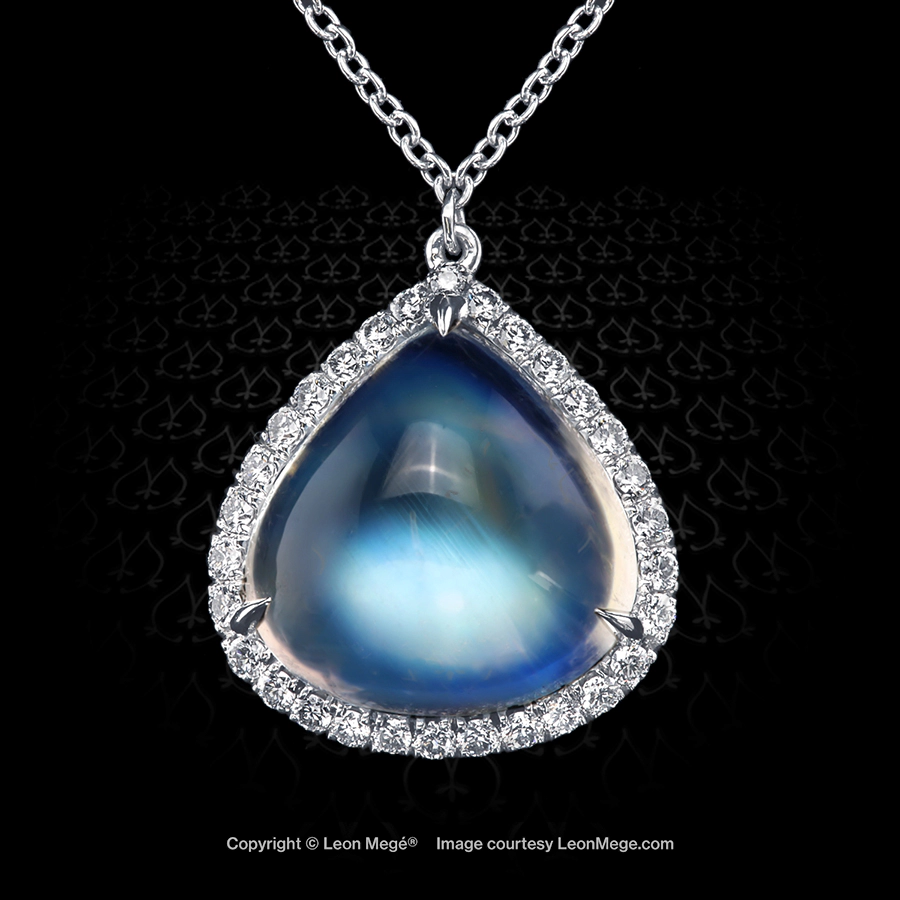 "Late Night in Paris" Moonstone Necklace p8131
The item is in stock and available for immediate purchase.
The exquisite moonstone pendant by Maestro Mege features a natural 5.35-carat blue moonstone in a delicate micro pave halo of remarkable fire and brilliance. Read about moonstones and other Top Shelf Gems.

5.35-carat pear-shaped gem moonstone cab with superb bluish adularescence
30 full-cut diamonds 0.40 carat total
16" platinum chain
Pendant 16.0 mm x 14.5 mm
We accept payments by check, wire transfer, or direct deposit. 
The balance must be paid in full before we ship.
There is no sales tax outside of New York.
Shipping is free within Continental US.
The ring comes in a signature leather box with all the necessary paperwork, including certificates and appraisal.