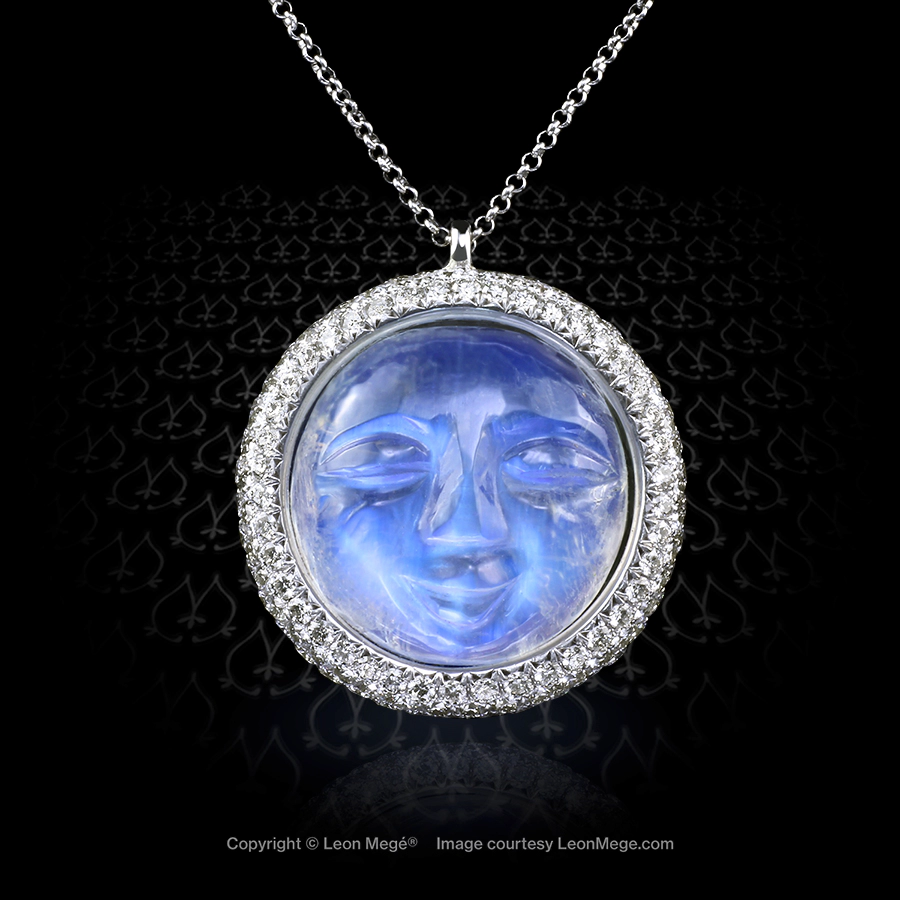 Reversible "Shambhala" Pendant p7320
The item is in stock and available for immediate purchase.
Two pendants in one set with natural rubies, ideal cut diamonds, and a moonstone carving of the mysterious Ajna energy source keeping rusted Chakras in balance. The rubies will protect your Svadhishthana from the prying eyes of strangers. The rare blue moonstone is wrapped with 5 rows of micro pave set over Rolex-grade platinum.
Moonstone carving
Five rows of full-cut F/VS natural diamonds 2.76 carats total
Natural rubies 3.30 carat TW
Approximately 22 mm in diameter and 11 mm front to back
18" platinum Rolo chain
Hand-forged platinum
Antiqued silver
We accept payments by check, wire transfer, or direct deposit. 
The balance must be paid in full before we ship.
There is no sales tax outside of New York.
Shipping is free within Continental US.
The ring comes in a signature leather box with all the necessary paperwork, including certificates and appraisal.