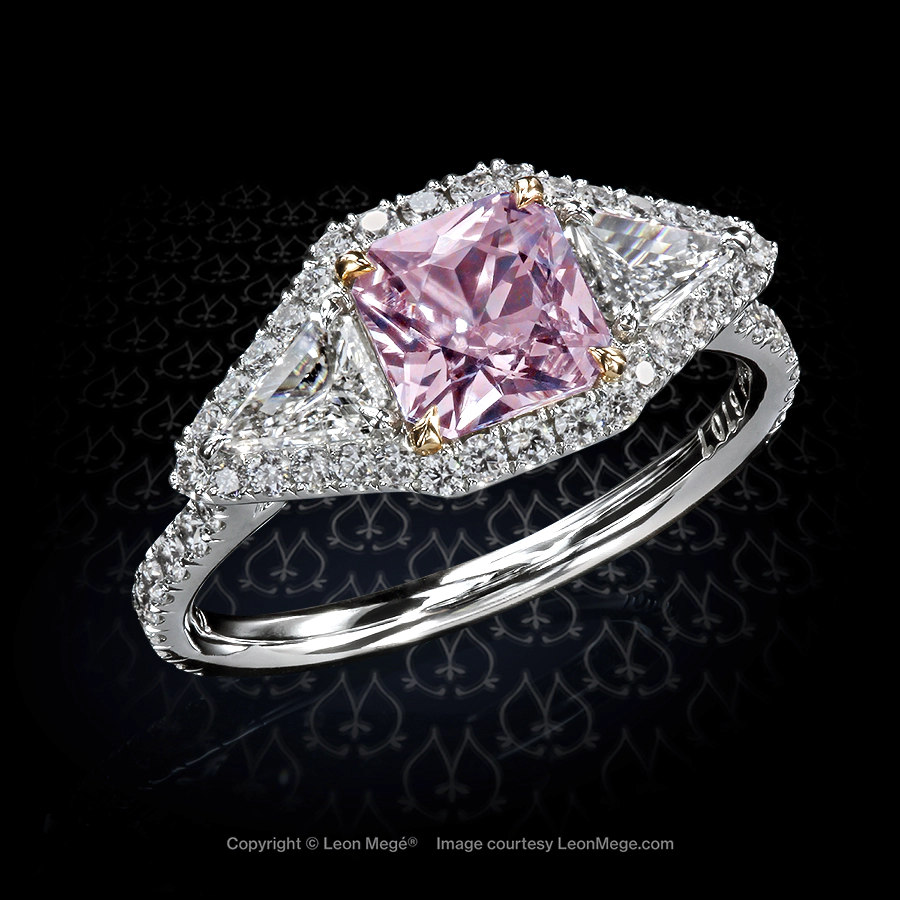 Montpassier™ Pink Sapphire Ring r6707
The item is in stock and available for immediate purchase.
Romantic "Eye of the Passion" micro-pave ring features a 1.24-carat natural sapphire in a light-pink hue paired with brilliant diamond shields. Micro pave diamonds wrap around the magical gaze.
Center stone - 1.24 carat natural unheated pink sapphire
Diamond shields F/VS 0.30 ct TW
56 full cut F/VS diamonds - 0.65 ct. total weight
Cut-down pave
Single claw prongs
Cathedral shank
Hand-forged platinum and 18K rose gold
Finger size:
US - 5 3/4
Français - 52
But of course! - L 1/4
Deutsche - 16 1/4
日本語 - 11
We accept payments by check, wire transfer, or direct deposit. 
The balance must be paid in full before we ship.
There is no sales tax outside of New York.
Shipping is free within Continental US.
The ring comes in a signature leather box with all the necessary paperwork, including certificates and appraisal.