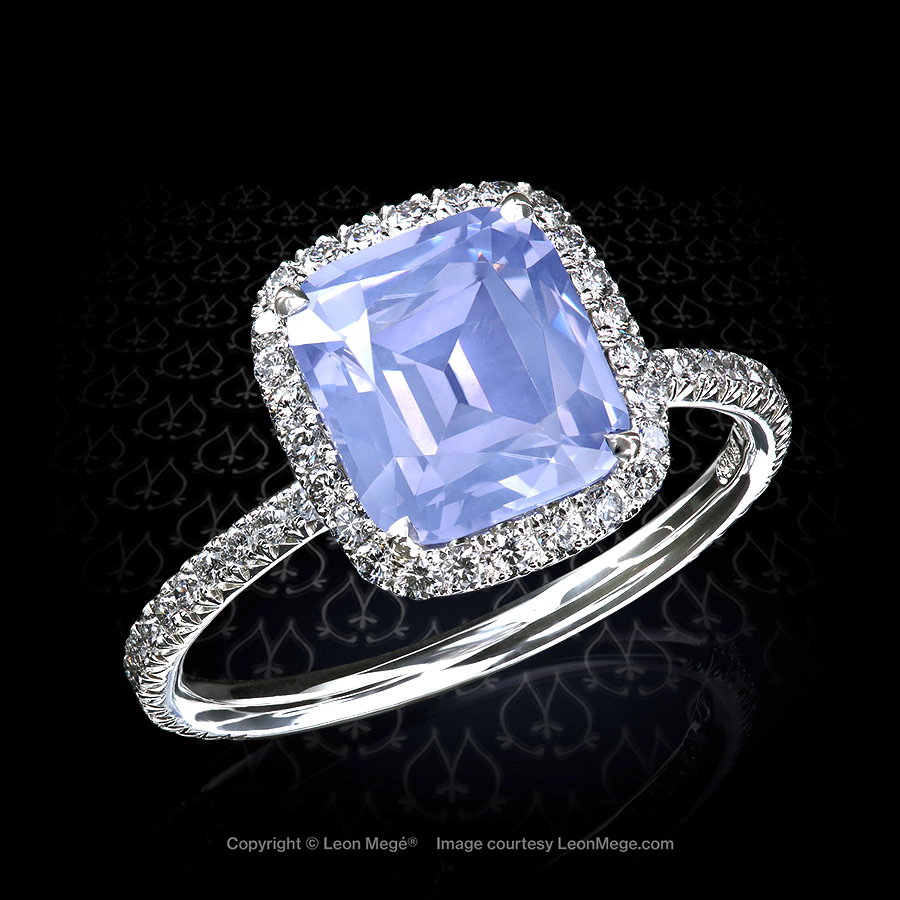 Celestial spinel in 811™ halo r7812
The item is in stock and available for immediate purchase.
Leon Mege 811™ halo ring with a 2.50-carat natural color-change silky-blue GIA-certified spinel is worthy of consideration by any serious collector or gem lover. The rare celestial gem reminiscent of the sleepy velvet color of Kashmir sapphires has all the qualities desired in a fine gem: distinct saturation, neither too light nor too dark, but just right, an adamantine luster, superb faceting, and exceptional clarity.
2.50-carat natural color-change cushion spinel - GIA certificate 5191251663
The spinel naturally changes from violet-blue in daylight to violet in incandescent light
86 F/VS diamonds weighing 0.57 carats in total
Finger size 5 3/4, reasonable sizing is included.
Finger size:
US - 5 3/4
Français - 52
But of course! - L 1/4
Deutsche - 16 1/4
日本語 - 11
We accept payments by check, wire transfer, or direct deposit. 
The balance must be paid in full before we ship.
There is no sales tax outside of New York.
Shipping is free within Continental US.
The ring comes in a signature leather box with all the necessary paperwork, including certificates and appraisal.