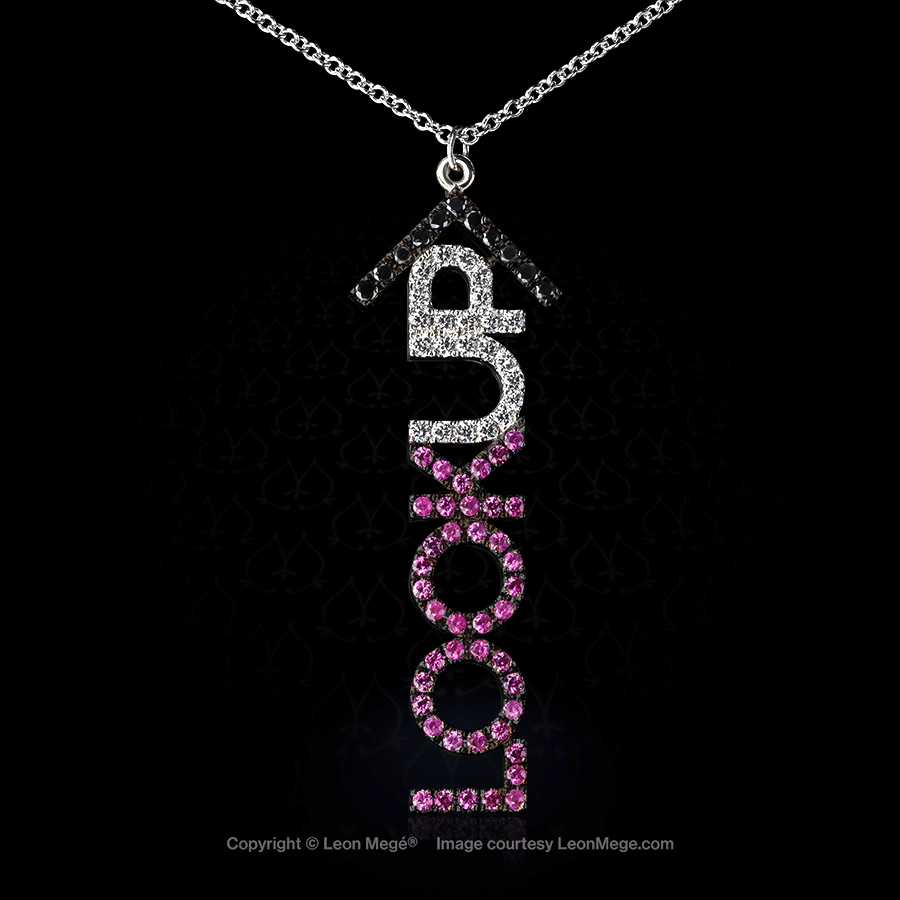 The LookUP™ collection was inspired by Leon Mege his personal journey and an emotional return to the dark past. The pendants convey in many languages the same socially responsible message: "My soul is in my eyes," reminding those who fly too close to the sun to keep the gaze in the right direction. The pendant comes in several color combinations of micro pave set natural gemstones and diamonds. Leon Mege LookUP™ Collection is available at the finest jewelry retailers and directly from the manufacturer. Please get in touch with us to locate the nearest retailer. If you are a retailer, please inquire about the collection here.
Natural diamonds and gemstones
Each pendant comes with an 18-inch white gold chain.