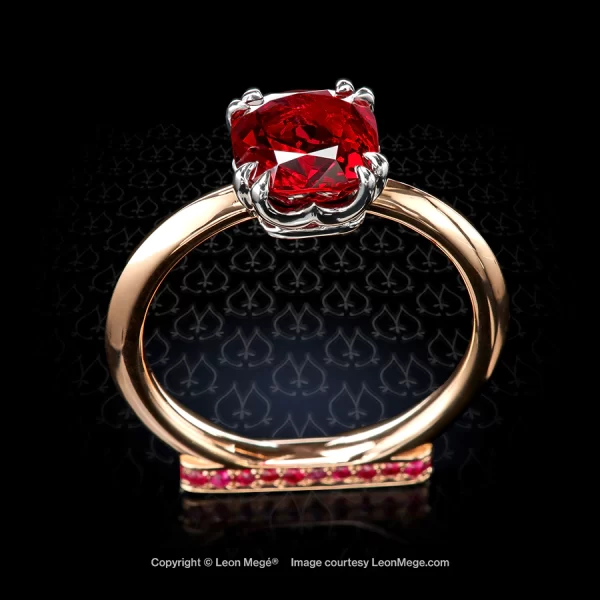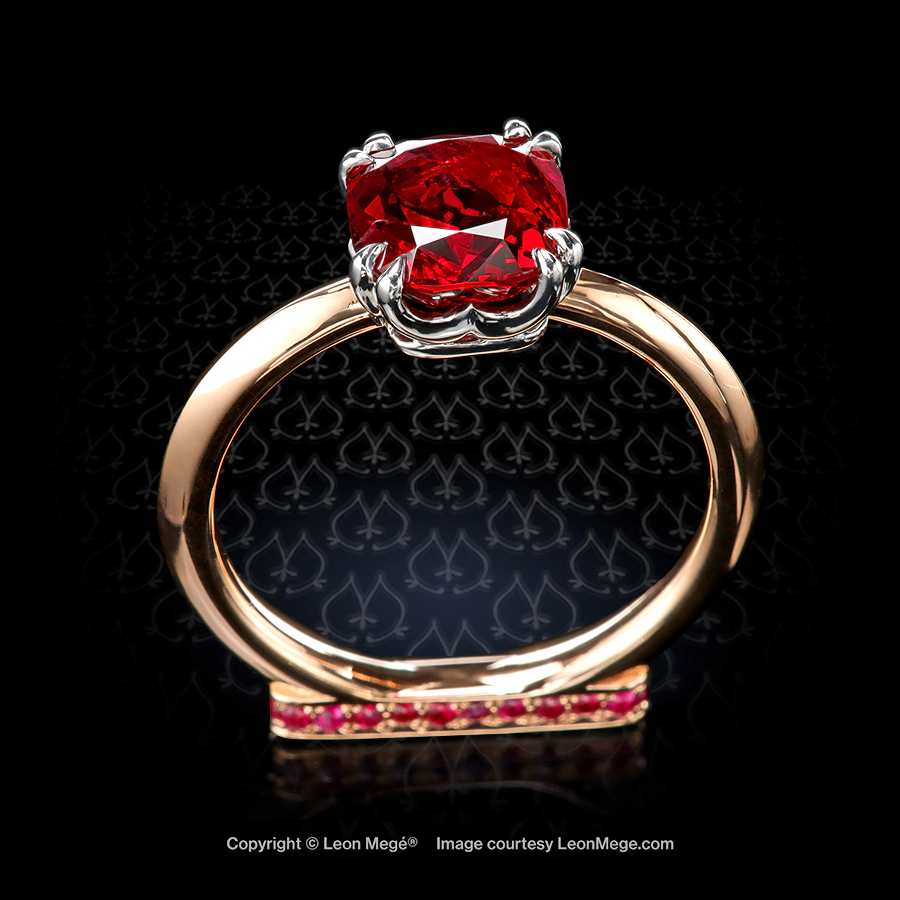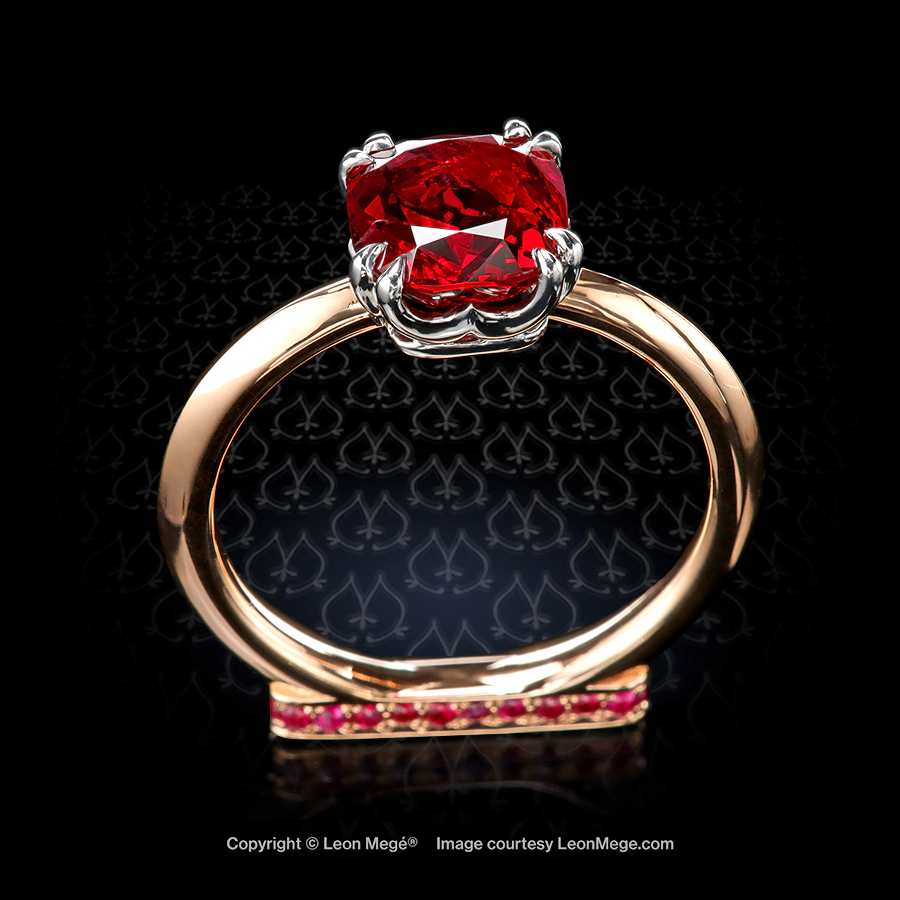 The exclusive right-hand ring is a part of the Leon Mege Flamingo™ Collection - an excellent example of Leon Mege's "Grace meets Glamor" designer style. The ring is set with a Pigeon-blood Mogok spinel of a highly desirable vivid-red color. No pigeons were harmed; it's just an archaic trade term. The ring has two "faces:" When reversed, the ring can be worn as a sleek band with pave-set rubies wrapping up the base where a personalized inscription can be engraved.
2.15-carat natural cushion red spinel
22 round rubies
Platinum and 18-karat rose gold
Some pieces are difficult or impossible to replicate because they are set with rare one-of-a-kind stones. If you want a similar piece, we need to speak on the phone. 
For custom work, please speak with us:
Leon Mege Jewelers is a purveyor of the finest jewelry precision-forged in New York. Each piece has been meticulously made according to the highest standards of bespoke craftsmanship since the last century.