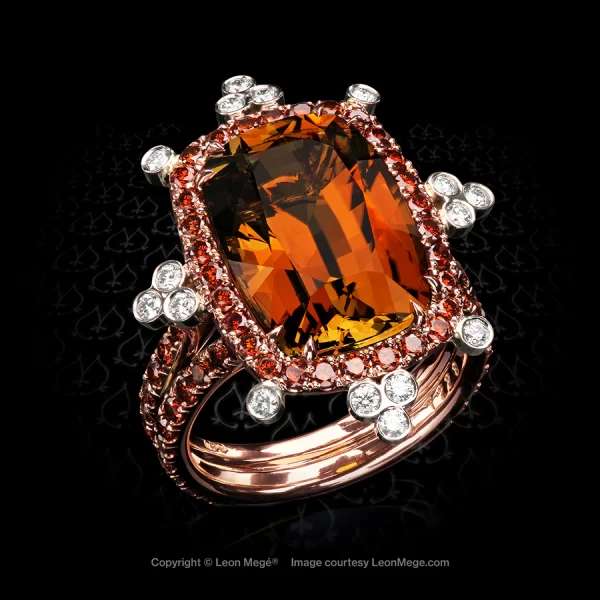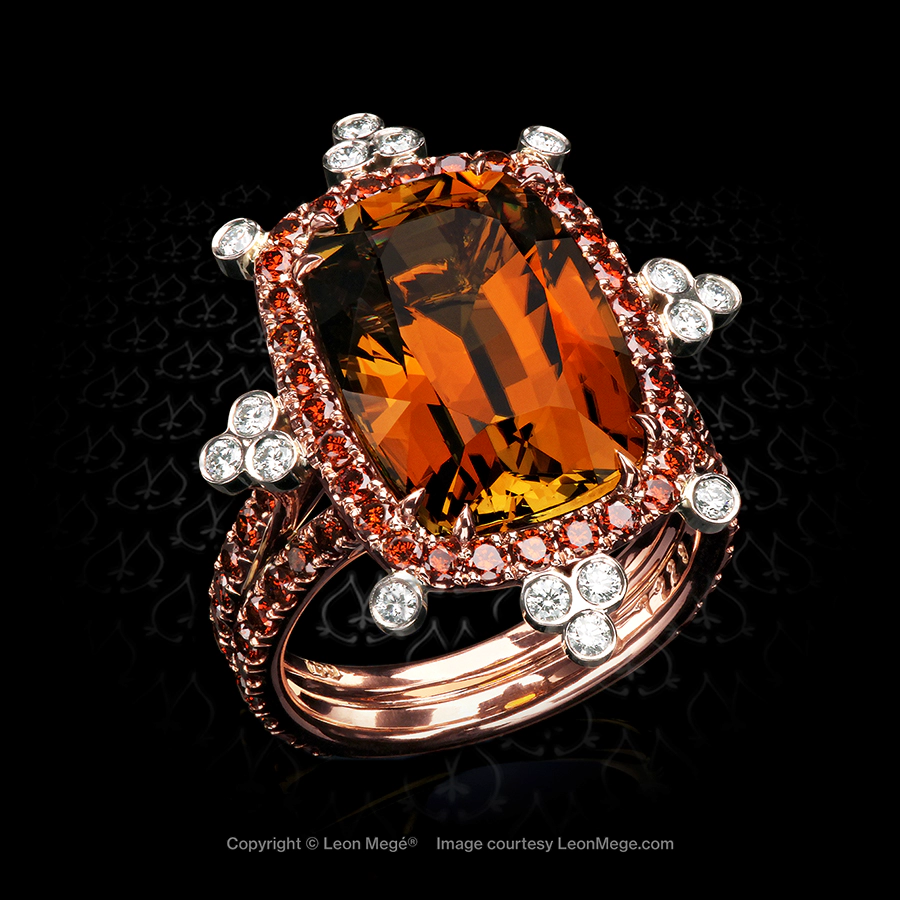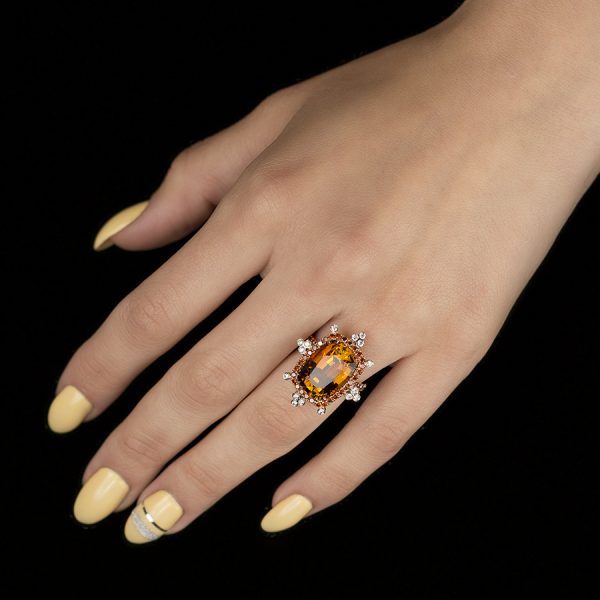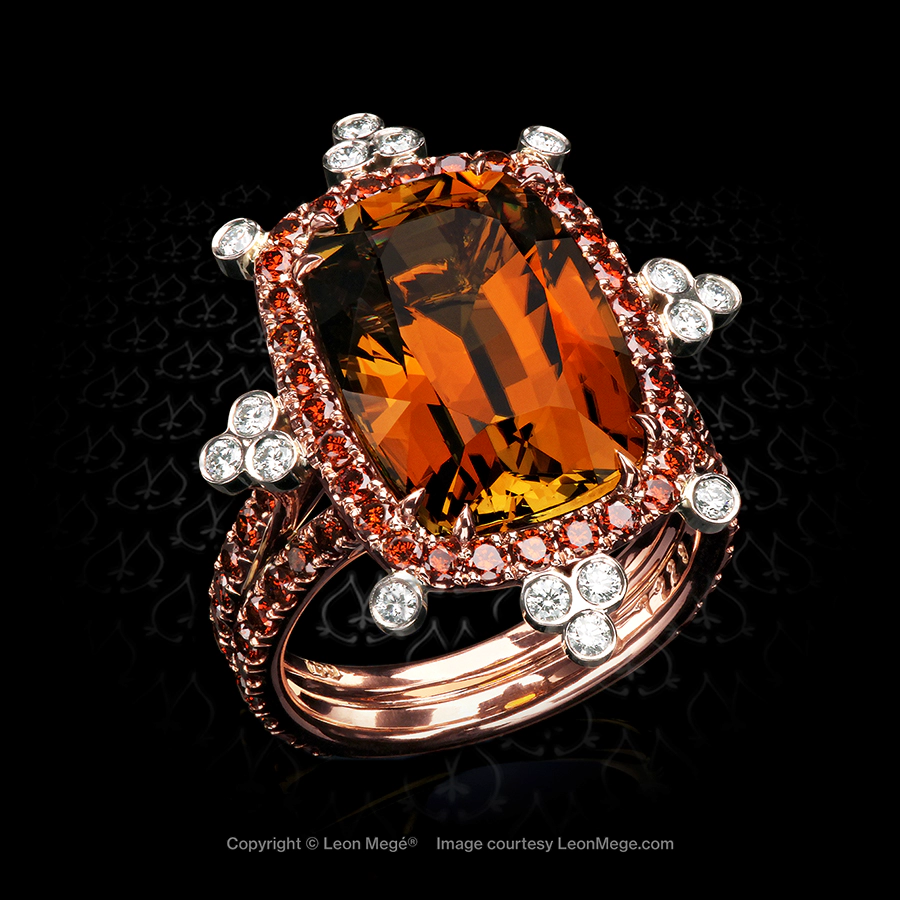 The richly decorated ring designed by the world's pre-eminent designer, Leon Mege is your antidote to all things ordinary. Inspired by the four basic tastes (sweetness, sourness, bitterness, and saltiness) and a wanderlust for umami, the fashionable ring features a perfectly faceted 8.53-carat natural Honey tourmaline accented with white and fancy red (treated) diamonds. All materials are hand-selected and incorporated into the bench-made ring at our New York workshop.
full-cut white diamonds
Single claw prongs
18K rose gold with small elements in 18K white gold
Some pieces are difficult or impossible to replicate because they are set with rare one-of-a-kind stones. If you want a similar piece, we need to speak on the phone. 
For custom work, please speak with us:
Leon Mege Jewelers is a purveyor of the finest jewelry precision-forged in New York. Each piece has been meticulously made according to the highest standards of bespoke craftsmanship since the last century.