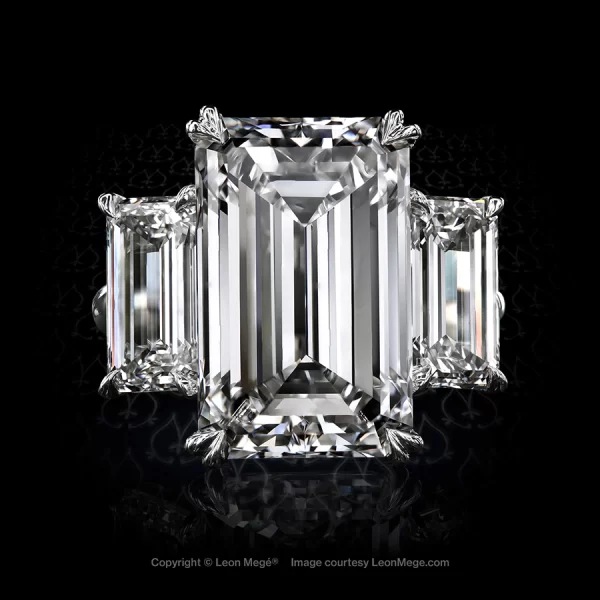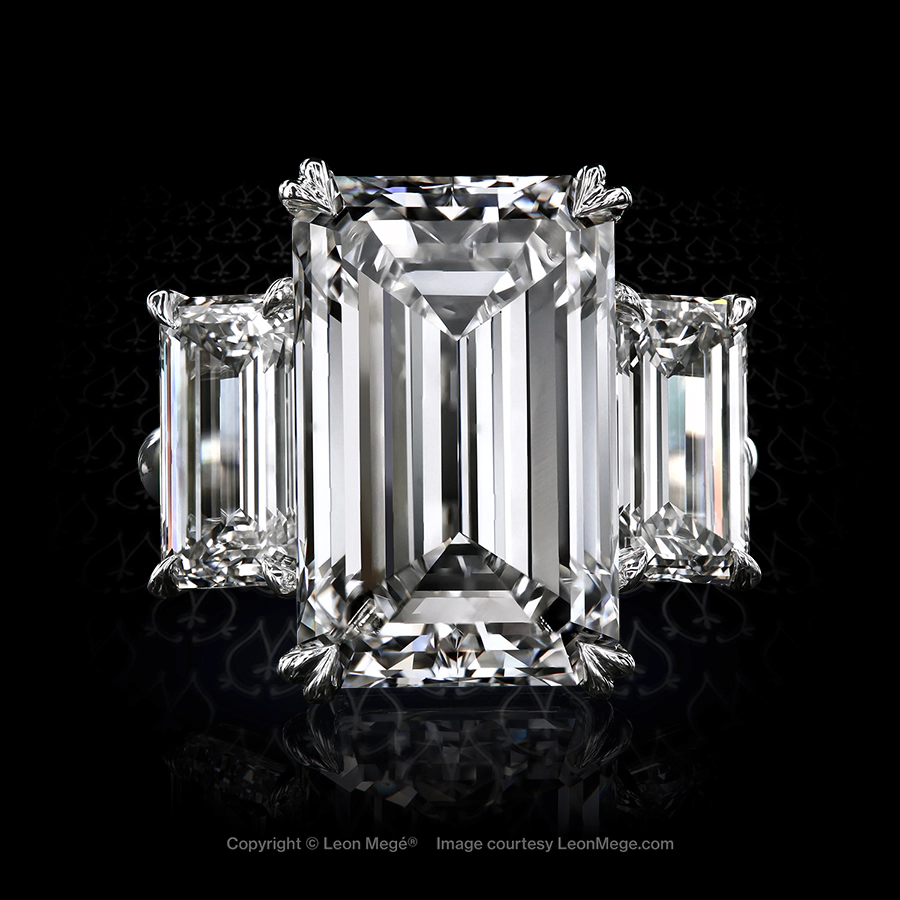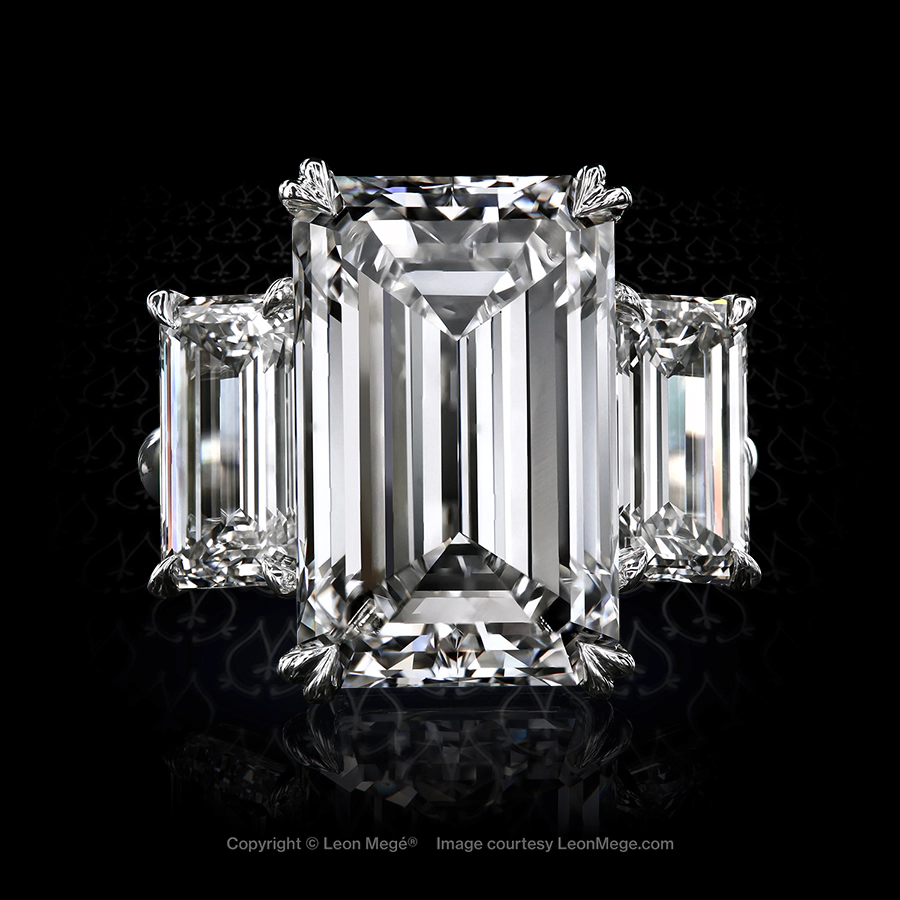 Your loving partner's job is to find no less than a perfect ring, such as this classic three-stone ring with an emerald-cut diamond set with nearly invisible "loving hearts" prongs flanked by matching emerald-cut diamonds.
 9.82-carat emerald-cut diamond
Matching pair of emerald-cut side stones
Rolex-grade platinum
Bespoke hand-forged mounting
Some pieces are difficult or impossible to replicate because they are set with rare one-of-a-kind stones. If you want a similar piece, we need to speak on the phone. 
For custom work, please speak with us:
Leon Mege Jewelers is a purveyor of the finest jewelry precision-forged in New York. Each piece has been meticulously made according to the highest standards of bespoke craftsmanship since the last century.