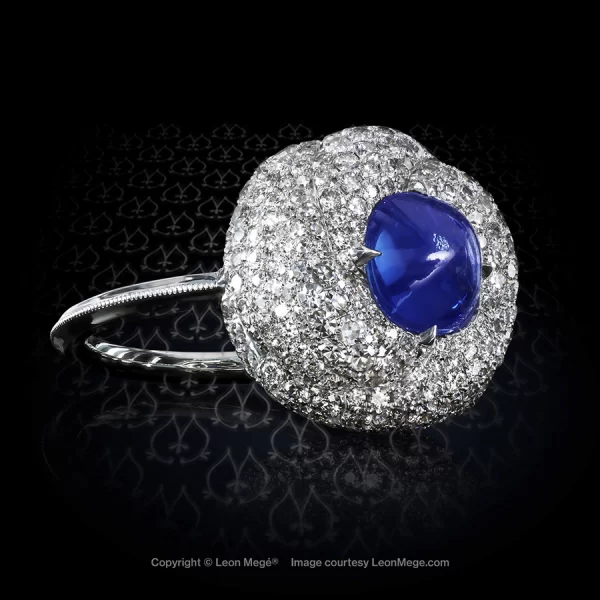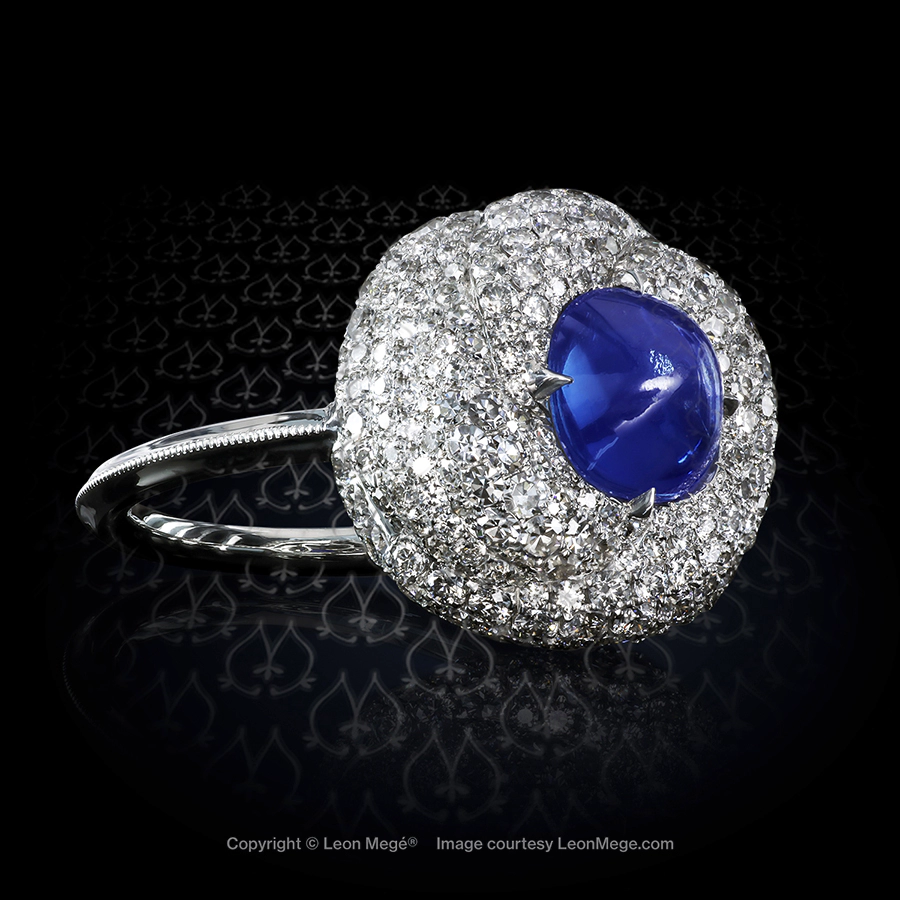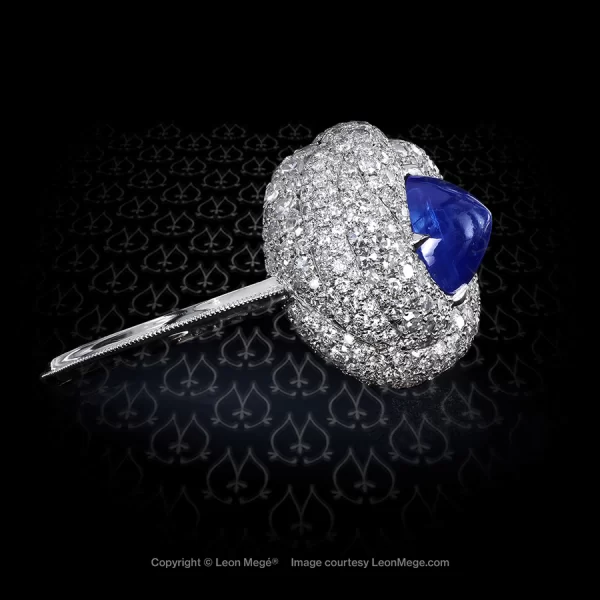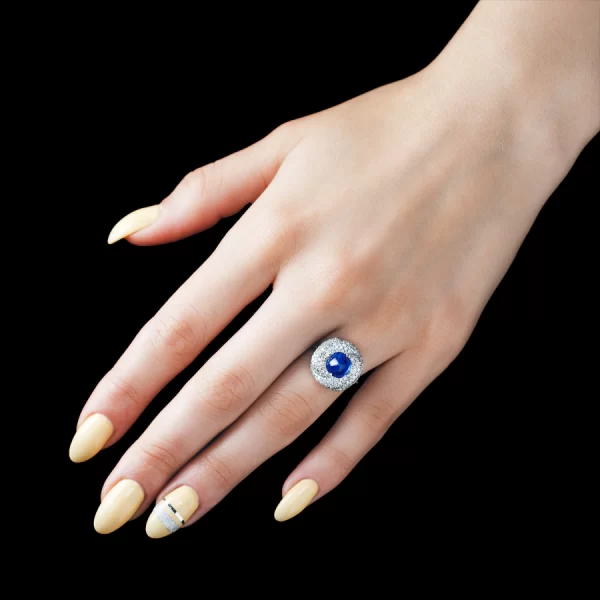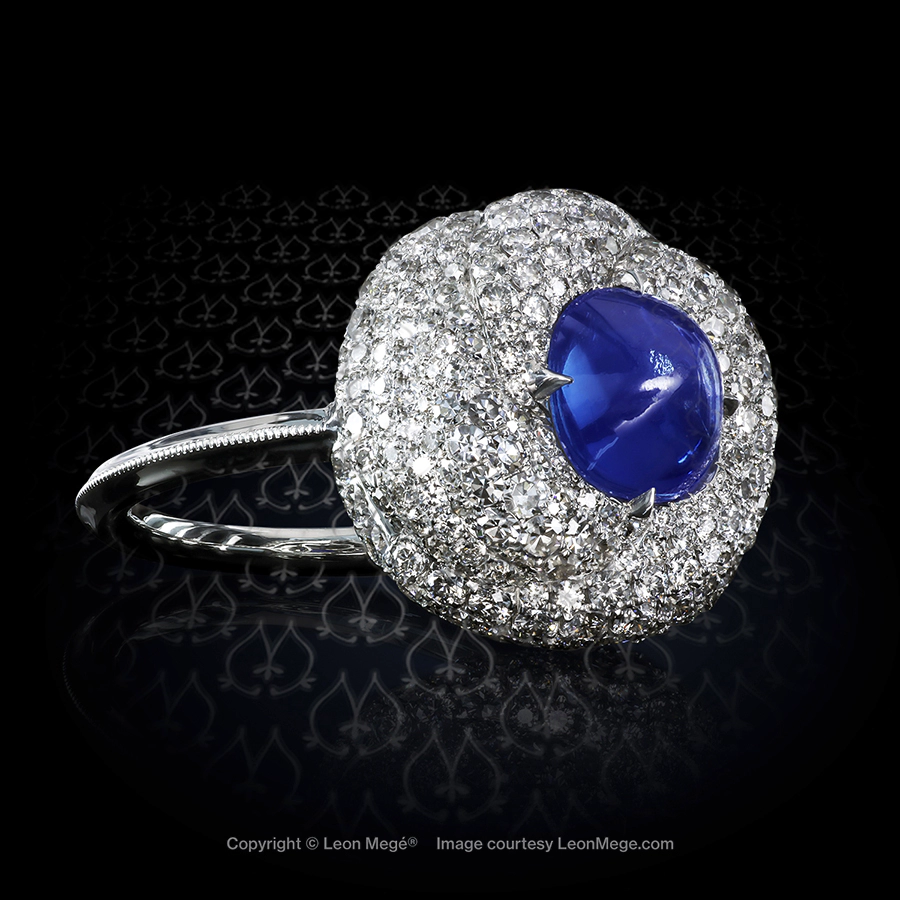 The attention-grabbing ring is with a sugarloaf sapphire nestled in a gorgeous bed of diamond pave set over platinum. A clever mix of full-cut and single-cut diamonds gives a ring its texture imitating multiple folds of fabric. The intricately woven luxurious brocade forms a playful bombé in the shape of a turban.
Natural Kashmir sugarloaf  sapphire
Rolex-grade platinum
Random pave
Full-cut diamonds
Single-cut diamonds
Some pieces are difficult or impossible to replicate because they are set with rare one-of-a-kind stones. If you want a similar piece, we need to speak on the phone. 
For custom work, please speak with us:
Leon Mege Jewelers are purveyors of the finest jewelry produced by hand in our New York workshop. Each piece has been custom-made according to the highest standards of bespoke craftsmanship since the last century.