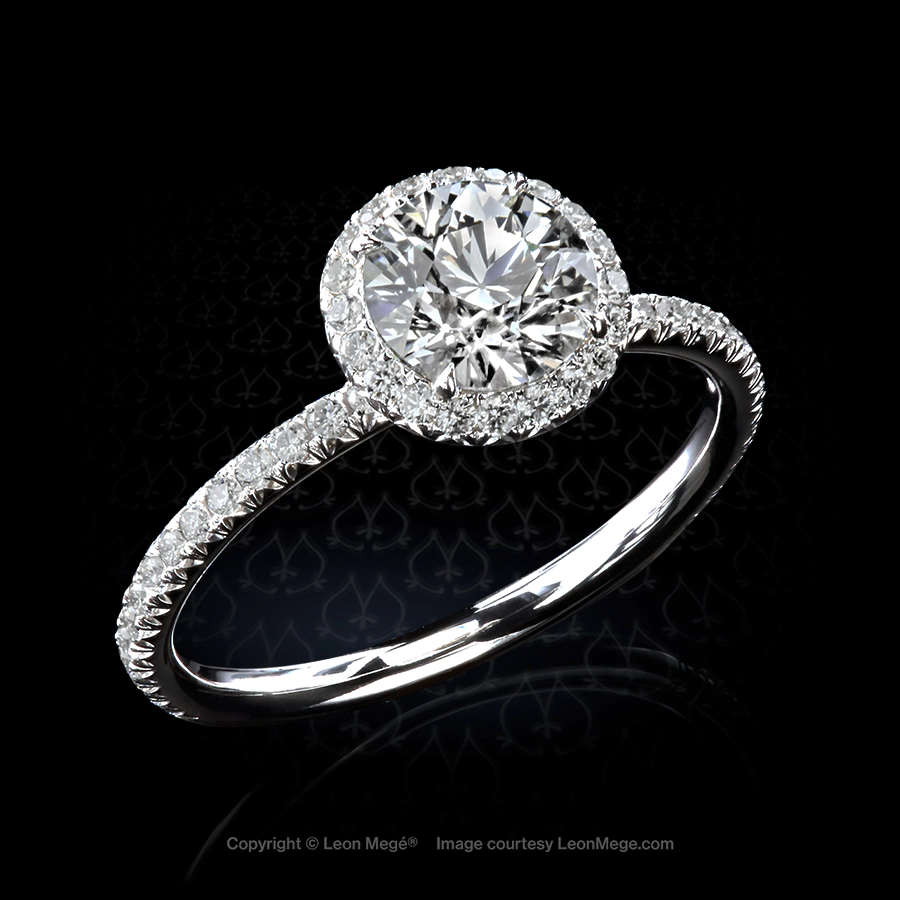 The item is in stock and available for immediate purchase.
Leon Megé 811™ heirloom-quality engagement ring with a sleek diamond halo cradles a precious certified 1.01-carat diamond with the help of covert miniature prongs. Diamonds placed meticulously one by one flow down the skinny shank, gallery, and elegantly curved stems.
Single-claw prongs
Rolex-grade platinum
68 ideal-cut diamonds
1.01-carat J/VS1 round diamond certified by the GIA 5171454022
Hand-forged platinum
68 ideal-cut round diamonds G/VS, no fluorescence TW 0.45 carats
Finger size: 5 3/4
We accept payments by check, wire transfer, or direct deposit. 
The balance must be paid in full before we ship.
There is no sales tax outside of New York.
Shipping is free within Continental US.
The ring comes in a signature leather box with all the necessary paperwork, including certificates and appraisal.