Certified Bohemian Garnet Ring r7212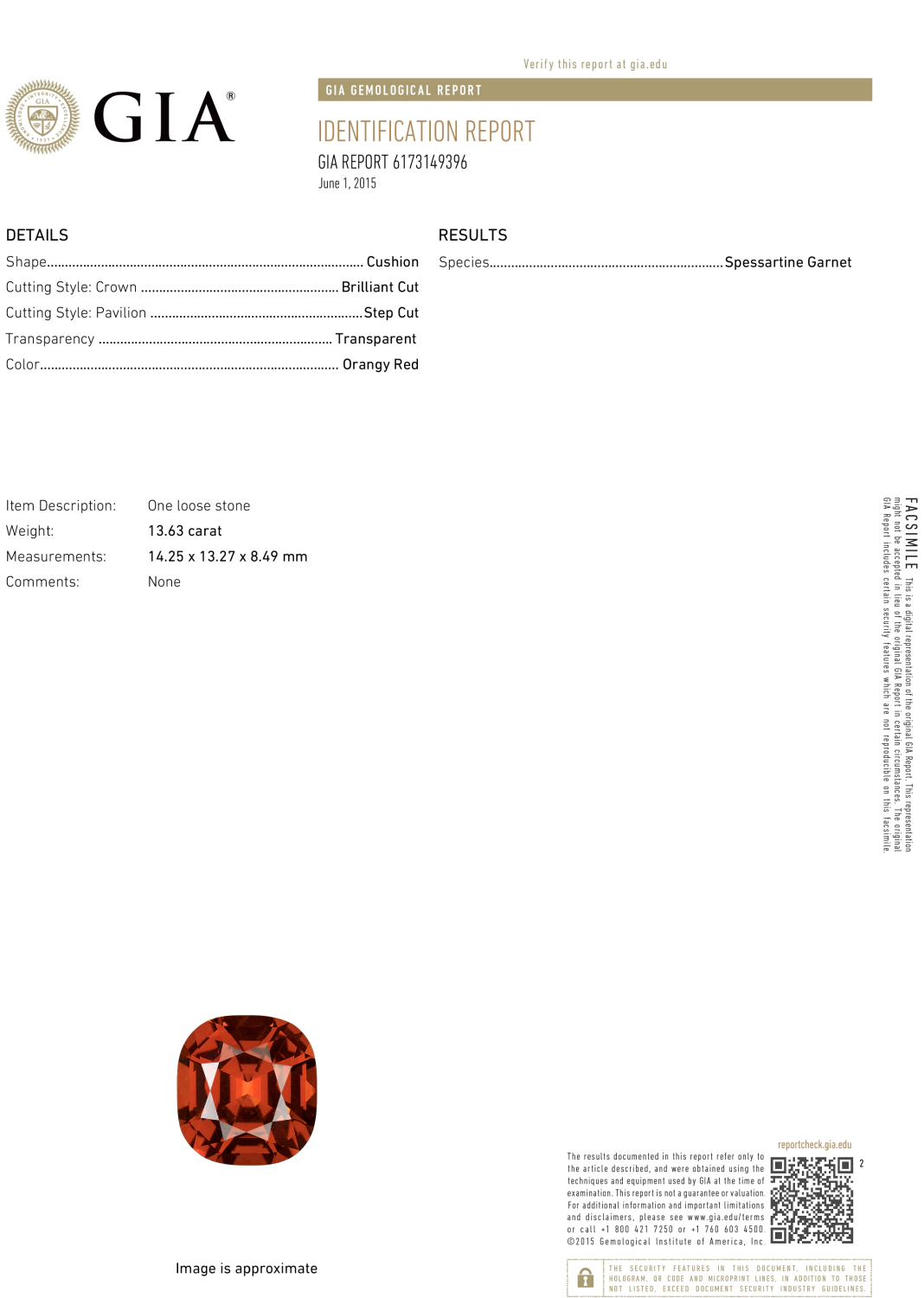 Bohemian sangria-colored 13.63-carat garnet in a multi-row statement ring. The intricate micro pave details are encrusting the ring's basket, halo, and shank. The rare crystal clear Spessartine garnet is certified by the GIA. The ring is covered with 258 ideal cut diamonds. A perfect showcase of your classy taste, whether on a night out in SoHo or a fabulous bridal shower in Paris.
13.63 carat certified natural Spessartine garnet GIA certificate number 6173149396
258 Full cut diamonds F/VS – 1.82 ct total
Hand-forged platinum
Finger size:
US – 6
Français – 52 3/4
But of course! – M
Deutsche – 16 1/2
日本語 – 12

 The item is in stock and available for immediate purchase. Complimentary shipping within the continental United States.