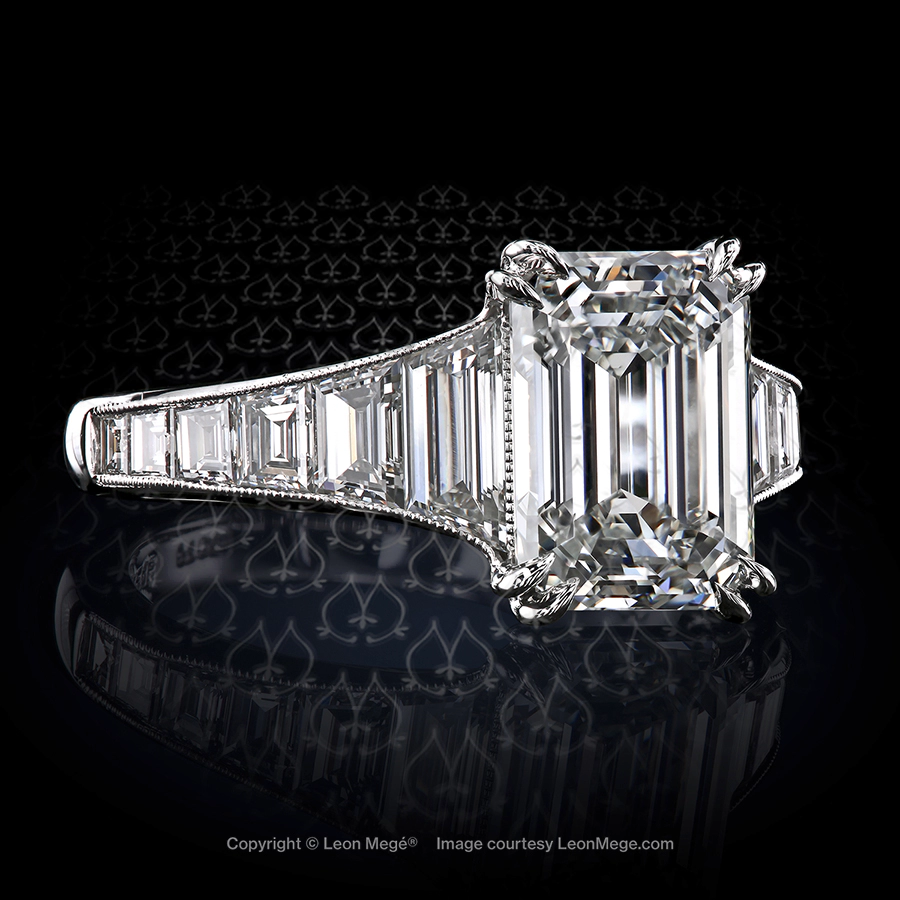 Mon Cheri™ solitaire ring, set with a 2.81-carat emerald cut diamond. Crafted by hand and featuring a graduated set of step-cut diamonds, the ring is a sensational combination of beauty and style.
Available with or without milgrain on the edges. Shown with double claw prongs, but can be made using single claws or Swiss-style rectangular prongs. Every piece in Leon Mege Mon Cheri Collection is a one-of-a-kind creation designed to reveal each stone's inner beauty. We use conflict-free stones from a trusted group of vetted suppliers. All of our diamonds are hand-picked to ensure the highest quality of each piece.
Quote

Diamond Price Chart
In USD as of September 27, 2021

Diamonds' starting prices to better assist you in estimating your total budget. The amount shown is the entry point for the three most common grades. We recommend familiarizing yourself with 4C's to understand better how diamond prices are affected by the Cut, Color, Clarity, and Carat Weight.