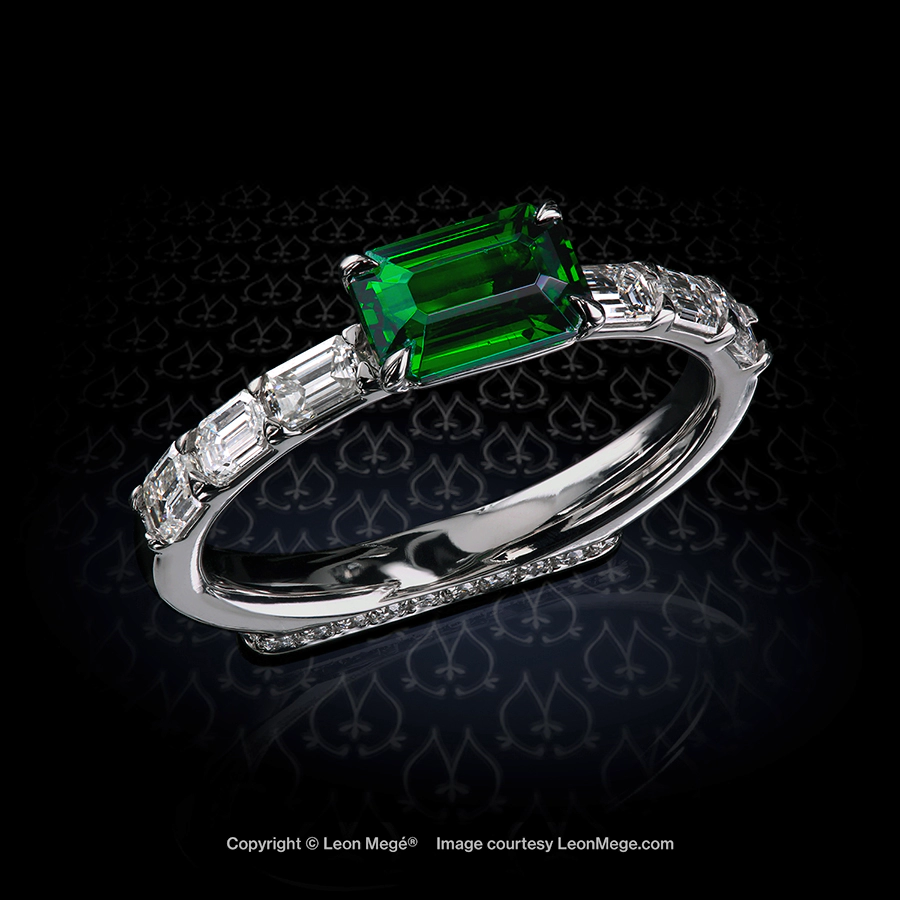 East-West Tsavorite Flamingo r8251
Beauty comes in diverse shapes and sizes. So do Leon Mege's colorful right-hand rings set with a rainbow of colorful natural gemstones. This beautiful combination of a natural tsavorite and emerald-cut diamonds in a reversible East-West Flamingo mounting is a sure hit for those who appreciate the healing power of green. The one-carat natural tsavorite garnet is measuring 7.1×4.7 mm can be spanned around the finger to reveal the beautiful ring base set with pave diamonds and bearing hallmarks or a personal message.
Natural vivid-green emerald-cut 1.00-carat tsavorite garnet
Natural emerald-cut commercial-grade diamonds 0.66 carats total weight
22 full-cut round diamonds 0.11carats total weight
Platinum
Finger size:
US – 6
Français – 52
But of course! – L 1/2
Deutsche – 16 1/2
日本語 – 12
The item is in stock and available for immediate purchase. Complimentary shipping within the continental United States.