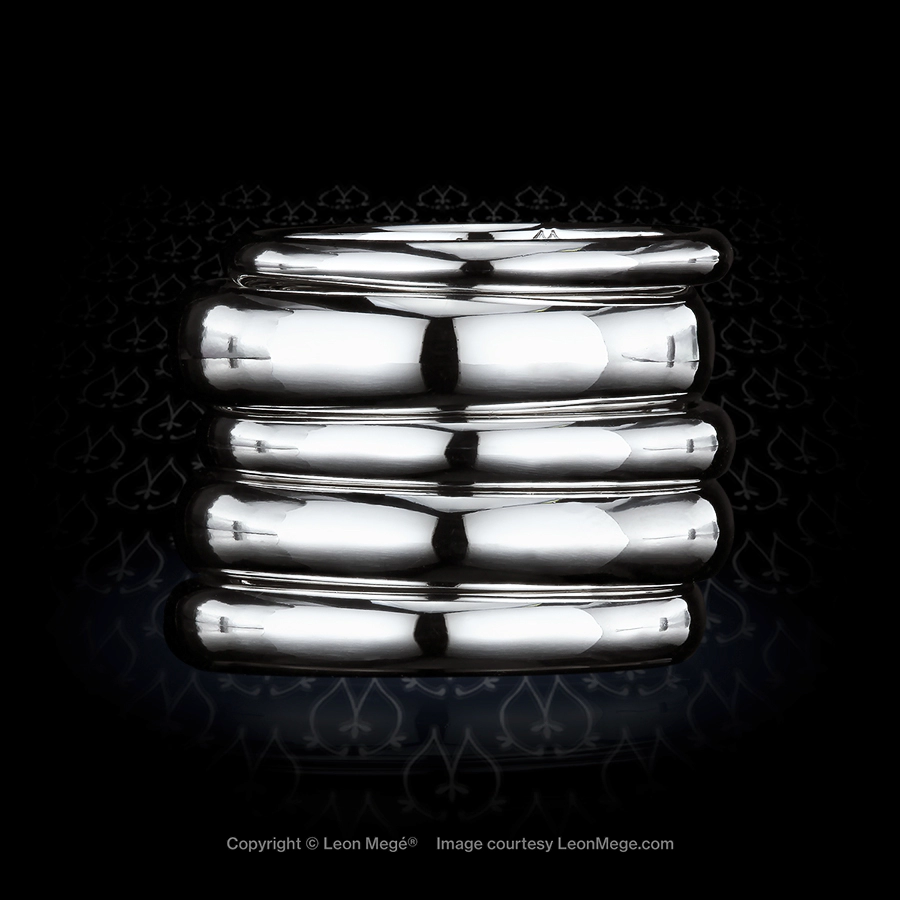 Classic wedding band, meticulously executed in platinum.
Leon Mege wedding bands feature a graceful high-dome profile combined with the comfort of our exclusive Effortless Glide™ Edge.
Each band pairs beautifully with our custom-made engagement rings.
Due to the current economic situation, the stock is very limited. The out-of-stock items will be automatically back-ordered and shipped as soon as possible. Backordered items are not returnable.