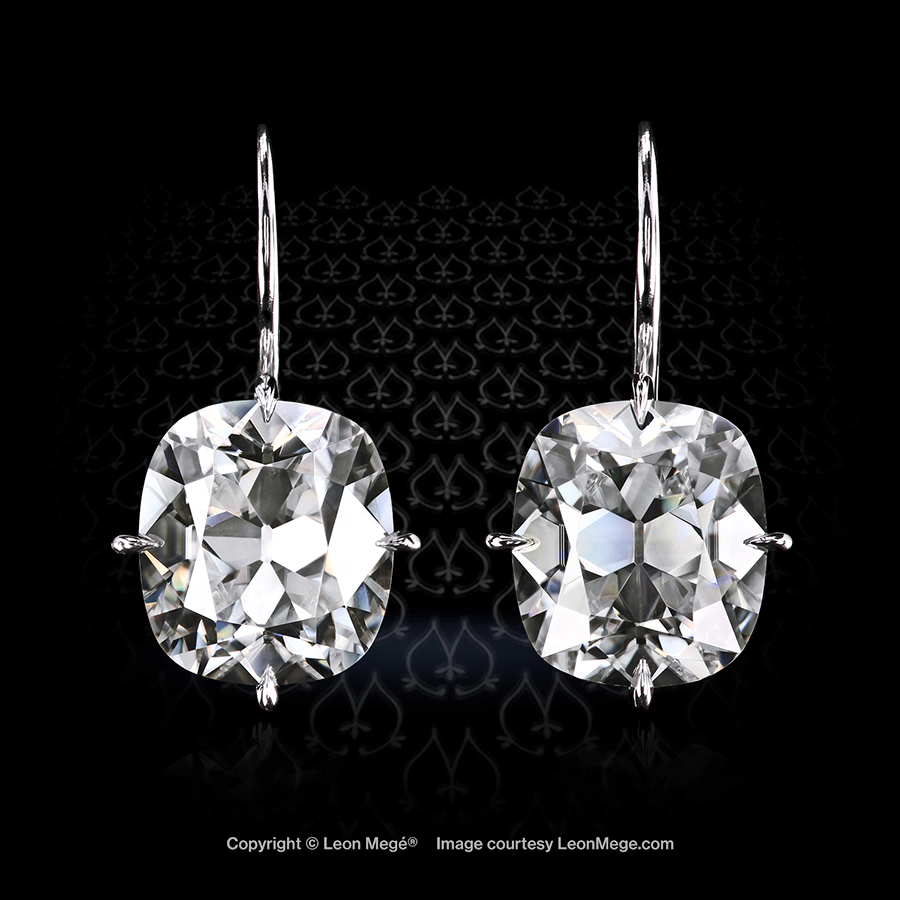 Eardrops with Imaginary Diamonds e8056
The item is in stock and available for immediate purchase.
What is better than Leon Mege exclusive True Antique cushion Blonde Moissanites® masterfully faceted to stand in for a pair of diamonds at a tiny fraction of the price? The elegant eardrops are bench-made from solid platinum wire using only hand tools. No casting, no CAD. Each Blonde Moissanite is cut with the utmost precision at a secret location somewhere in China and measures 9×8 mm (a rough equivalent of a 2.5-carat diamond). Delivering one of the most competitive pricing of bespoke jewelry on Earth and globally throughout the Milky Way, Leon Mege earned loyal fans and Instagram followers' trust.

The total length of earrings from top to bottom - 3/4 inch.
Swan neck wire
We accept payments by check, wire transfer, or direct deposit. 
The balance must be paid in full before we ship.
There is no sales tax outside of New York.
Shipping is free within Continental US.
The ring comes in a signature leather box with all the necessary paperwork, including certificates and appraisal.