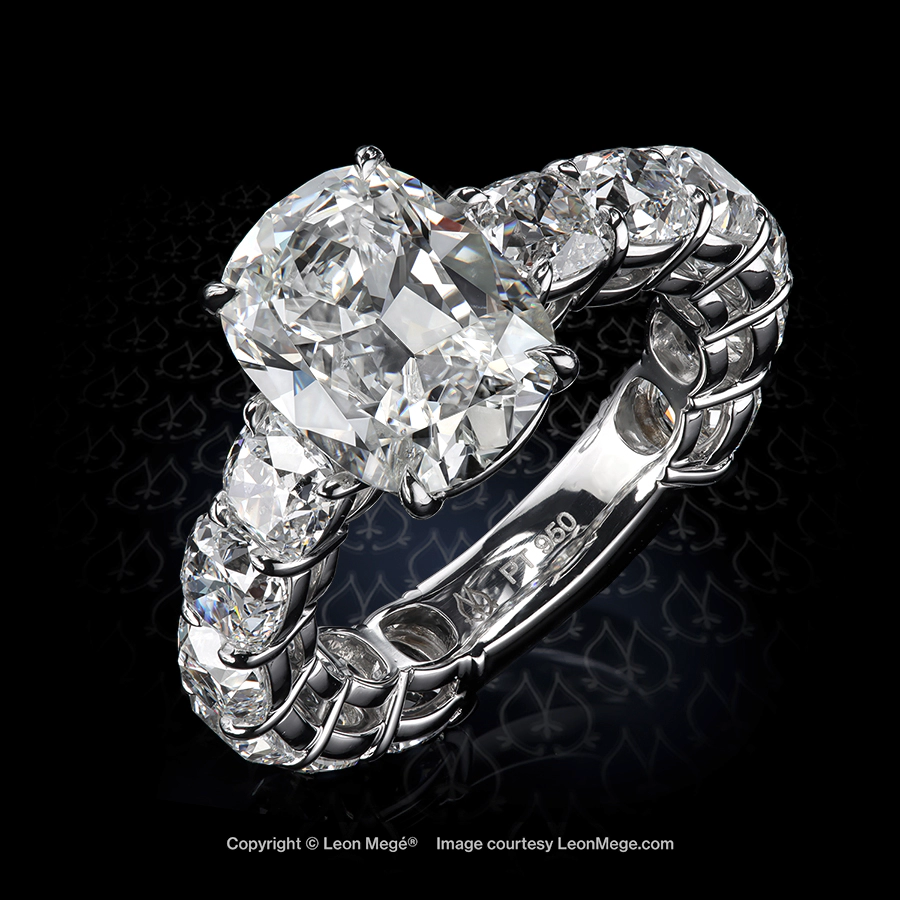 Design is an expression of taste, while craftsmanship is an art. The bespoke engagement ring with a delicious 4.04-carat True Antique cushion diamond crowning the band of exquisitely matching diamonds is custom made in New York by special order.
Hand-forged in platinum
Single claw prongs
All-natural True Antique cushion diamonds
Quote

Diamond Price Chart
In USD as of September 28, 2021

Diamonds' starting prices to better assist you in estimating your total budget. The amount shown is the entry point for the three most common grades. We recommend familiarizing yourself with 4C's to understand better how diamond prices are affected by the Cut, Color, Clarity, and Carat Weight.