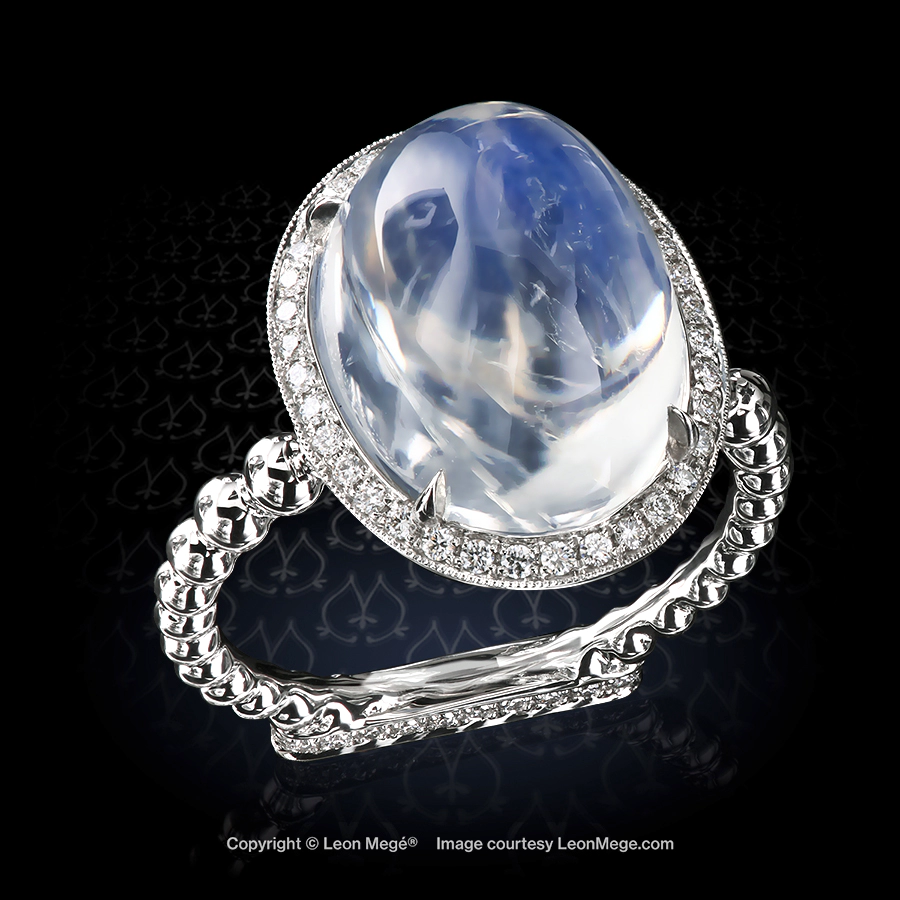 For decades, Leon Mege work is fueled by his affordable couture concept that resonates well with collectors worldwide. The tall 13.42-carat moonstone cab charged with cosmic spirituality is the focal point of the ring design. Discover the Maison Mege Flamingo collection's sophisticated elegance with its whimsical, feminine style and two-rings-in-one concept. The high-end stone is prong-set and surrounded by a diamond halo. The base of the ring is set with diamonds as well.
58 F/VS ideal cut diamonds weighing 0.35 carats in total
13.42 carat cabochon moonstone
Finger size 6

 The item is in stock and available for immediate purchase. Complimentary shipping within the continental United States.