View cart
""Barie" Drop Earrings e7776" has been added to your cart.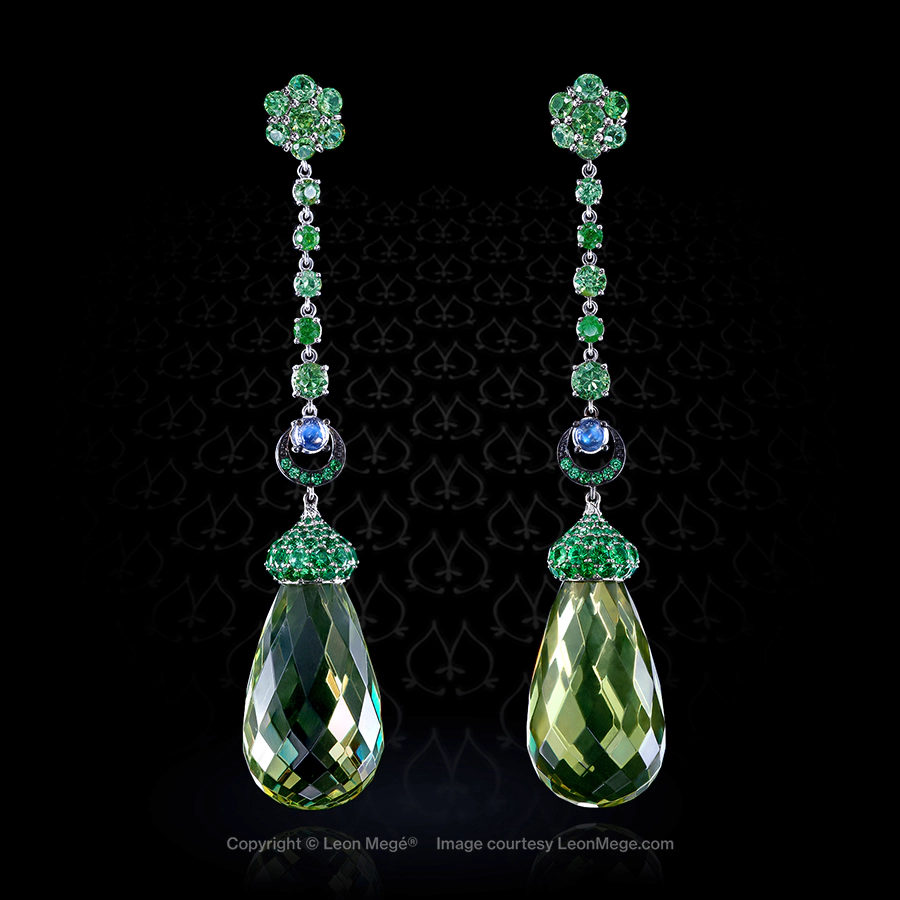 "Barie" Drop Earrings e7776
The item is in stock and available for immediate purchase.
بارع 
The enchanted "Barie" earrings were designed by Maestro Mege to celebrate the opulent grandeur of the Mughal Empire, the largest imperial dynasty in India. The glamorous drops combine amber briolettes, rare demantoid garnets, tsavorite garnets, and Burmese moonstones in a classically proportioned cascade of brilliance and color. The earrings are (3″) 77 mm long but can be shortened to fit.
A pair of 35mm fancy green (irradiated) amber briolettes (TW 32.01 carat)
24 round demantoid garnets, total weight 4.00 carat
2 moonstone cabs 0.58 carat total
144 round tsavorites 2.86 carats total
Platinum and 18K white gold
We accept payments by check, wire transfer, or direct deposit. 
The balance must be paid in full before we ship.
There is no sales tax outside of New York.
Shipping is free within Continental US.
The ring comes in a signature leather box with all the necessary paperwork, including certificates and appraisal.