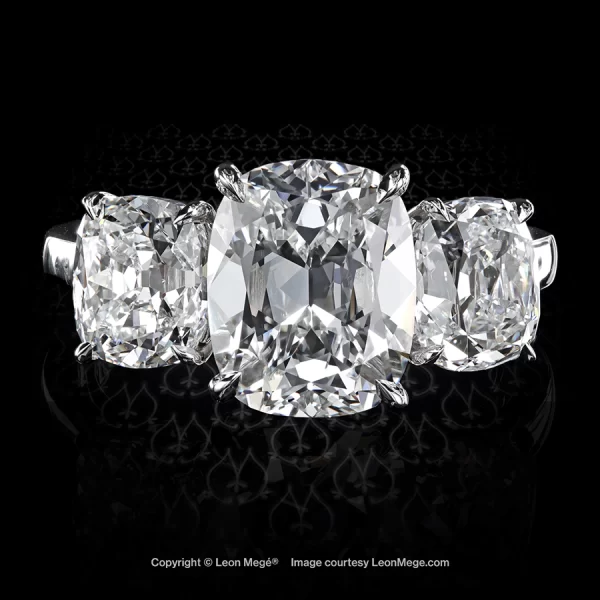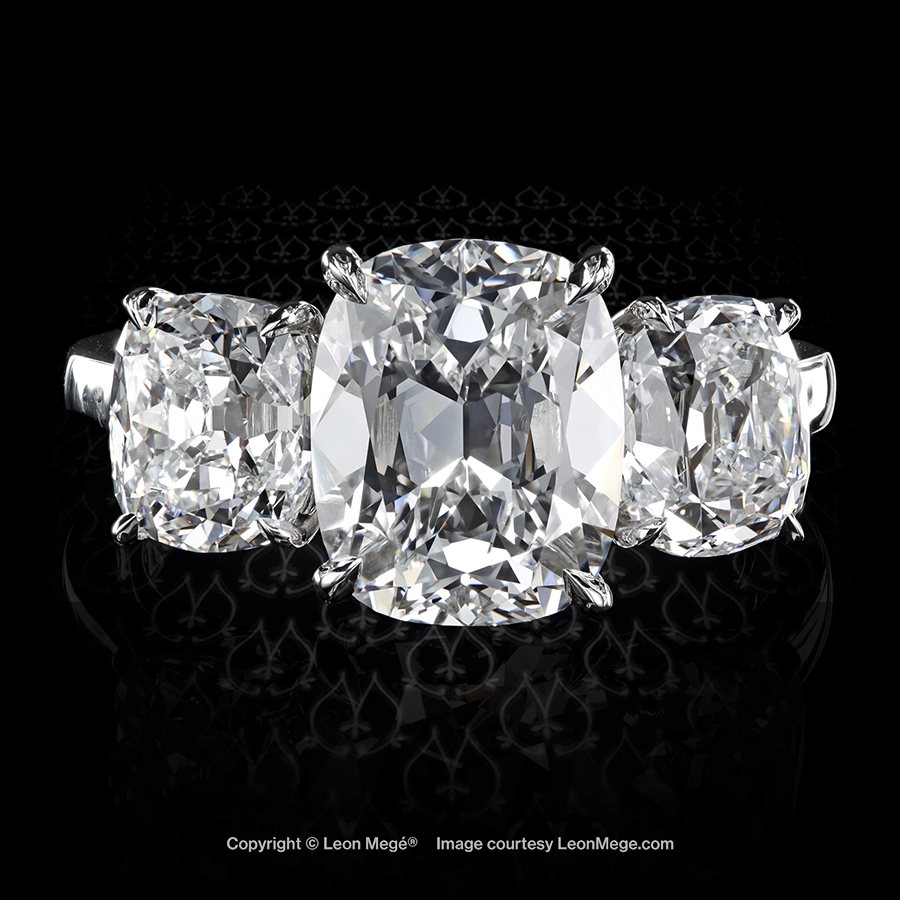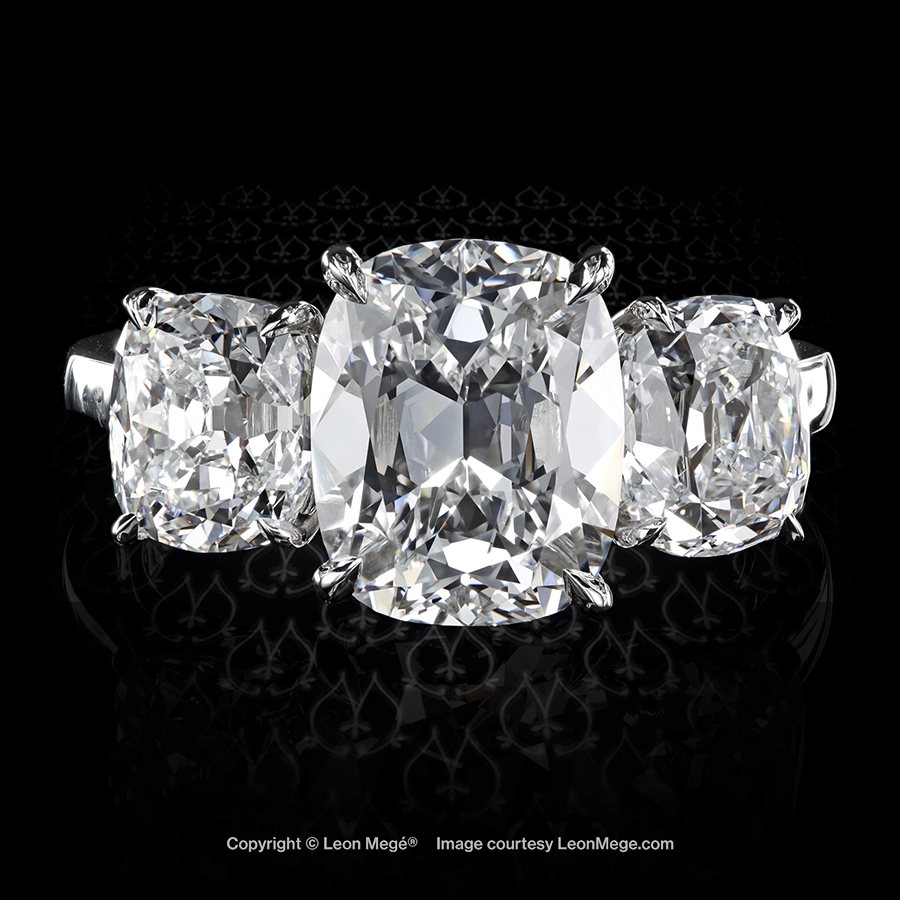 Charles III Three-stone Ring r8571
Currently in stock and available for purchase.
Description

Terms and shipping
Maestro Megé's passionate dedication transforms the stunning True Antique™ cushion diamonds into a gorgeous three-stone ring of superior quality and precision to be enjoyed by anyone regardless of race, gender, political views, or wealth.
GIA-certified 5.09-carat E/VVS2 natural diamond # 6224143679
2.01-carat D/VS2 GIA# 6224146239
 2.01-carat E/VS2 GIA# 17214551
Rolex-grade platinum
Hand-forged in New York
US finger size 10 with 18K white gold spring
Purchases over $10,000 can only be made with a wire transfer.
There is no sales tax if shipped out of New York state.
Shipping is free within Continental US.
The payment must clear our bank account before we ship.
Backordered items cannot be returned or refunded.
Stock items can be returned within five days for store credit only.
Leon Mege Jewelers are purveyors of the finest jewelry produced by hand in our New York workshop. We welcome inquiries from dealers, store owners, and collection curators. We will work with qualified accounts to lend our inventory for special projects and showings.